NEWYou can now listen to Fox News articles!
Let's be clear: defeating and dismantling Hamas is not only the right course for our friend and ally, Israel, but good for the United States, the whole Middle East and the world.  
On October 7, terrorists breached Israeli territory and murdered the largest number of Jews at any one time since the Holocaust. The right, moral and decent response from the world should have been universal support for Israel – as it likely would have been if such an attack had happened anywhere else in the world. The Jewish nation state's justified response has instead been condemned by world leaders, progressives in the media and government and protesters around the world, led along by false images produced by the terrorists themselves. 
Now these same groups are calling for a ceasefire on humanitarian grounds, coupled with thinly veiled antisemitism that blames the Jewish victims for the initial attacks rather than the terrorists who committed them. This is the exact opposite of what needs to happen. Israel needs to root out and destroy Hamas. Israel, the Palestinians, the larger Middle East and the world will be better off for it.  
IDF FINDS STASH OF MORTAR SHELLS NEXT TO KINDERGARTEN CLASSROOM IN GAZA
Since the terrorist regime took over the Gaza Strip in 2007, Hamas has devoted every resource at its disposal to attacking the Jewish nation-state and deepening the misery of Palestinians forced to live under its tyranny. Even today, one of Hamas's main command centers sits beneath Al-Shifa Hospital, which Israel itself renovated and improved in the 1980s to help the residents of Gaza.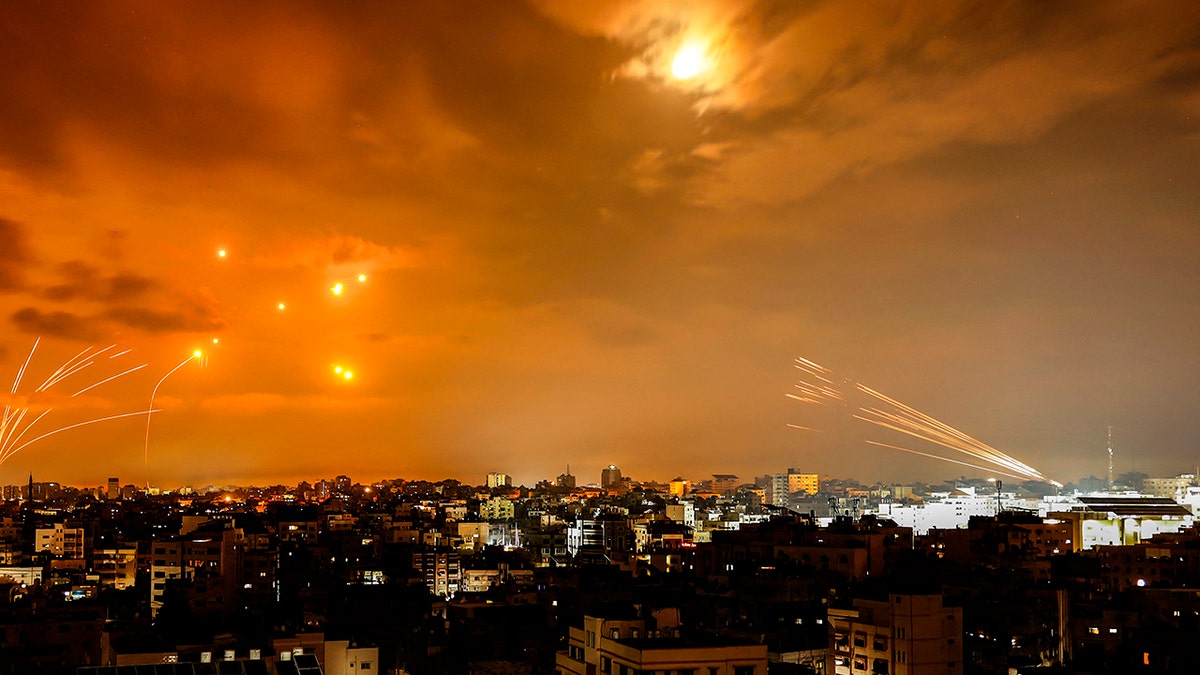 Over the last decade, the European Union poured $100 million into a project building water pipelines in Gaza; Hamas dug these water pipes out of the ground and used them to build more rockets to fire into Israel. From 2014-2020 alone, UN agencies sent nearly $4.5 billion worth of aid to Gaza; 80% of the population remains mired in poverty while Hamas's leadership has grown exponentially wealthier – indeed, Hamas's top three leaders are reportedly worth $11 billion today, with some not residing in Gaza.  
Pursuing a ceasefire, even for humanitarian purposes, would be yet another gift to Hamas. It would use such a reprieve to plot the murder of more Israelis and find more Palestinian civilians to hide behind. It would use any humanitarian aid provided to further cement its hold over Gaza – just as it has done in the past. Acting in the interests of humanity requires that we support Israel fully in its effort to destroy Hamas. 
CLICK HERE FOR MORE FOX NEWS OPINION
Allowing Hamas to survive only furthers one actor in the region: the theocratic regime in Iran. After all, it was Iran that trained, equipped, and gave its blessing for the wicked attacks perpetrated by Hamas on October 7, just as it was Iran that directed over 50 attacks on U.S. bases in the Middle East over the past month.  
It is Iran that routinely threatens the prosperity and well-being of Saudi Arabia, Bahrain and the United Arab Emirates, and it is Iran that ultimately wishes to impose its radical, theocratic vision on the entire Middle East. Achieving lasting peace, not only for Israel but for the entire region, begins with recognizing this reality and making clear to every one of our partners there that America is willing to oppose Iran's wicked designs.  
This principle guided our approach in the Trump administration, and our work to deter and weaken Iran not only resulted in a safer Middle East, but the signing of the Abraham Accords – historic peace agreements that brought Israel and its Arab neighbors closer together. 
CLICK HERE TO GET THE FOX NEWS APP 
Defeating Hamas would also send a message to the entire world that we will not tolerate antisemitic terrorist organizations dedicated to the complete elimination of all Jews and Israel. The sharp rise in antisemitism around the globe – including here in America – should trouble all of us. Defeating Hamas is a defeat for such hatred and sends a signal that America and the rest of the world will not tolerate it.  
On every level – for Palestinians and Israelis, for the broader Middle East, for the security of all Americans and for the entire world – backing Israel fully so that it can eliminate Hamas is good for everyone. Everyone, except for those who oppose America.  
CLICK HERE FOR MORE FROM MICHAEL R. POMPEO