GOP lawmakers are renewing their call for the federal government to ban the Chinese-owned app TikTok after Usama bin Laden's 2002 "Letter to America" went viral on social media and received sympathy from hundreds of young users. 
The letter, published by The Guardian but taken offline Wednesday, blamed U.S. policies for the Sept. 11 attacks. 
"We should ban it," Sen. Josh Hawley, R-Mo., told Sean Hannity Thursday. "It tracks everything you do on your phone. It tracks everywhere you go, every text message you send, every email you write, and it's — all that information — all of it's available to the Chinese Communist Party.
"It's an espionage tool. It's a propaganda machine, and we ought to ban it."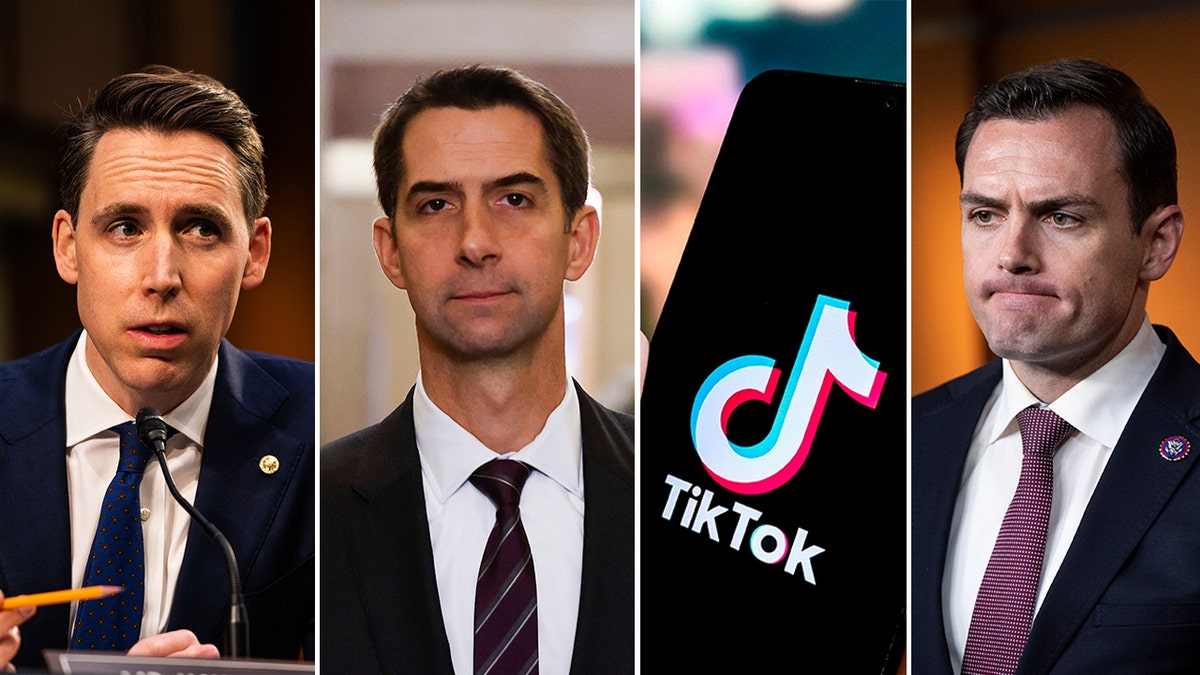 'THE VIEW' CO-HOST WARNS TIKTOK IS 'CREATING A RADICAL YOUNG MOVEMENT' IN THE US
Sen. Tom Cotton, R-Ark., called the app "toxic" in a post on X, formerly Twitter, Thursday. 
"It's outrageous that Chinese Communist Party controlled TikTok is pushing terrorist propaganda on American kids," Cotton wrote. "This toxic app should have been banned years ago."
TikTok users reacted to the letter, and some said it changed their worldviews. Others went as far as to say they realized bin Laden "was right." Part of bin Laden's letter blamed America for supporting the "Israeli oppression of the Palestinians" and "the occupation" in the Holy Land.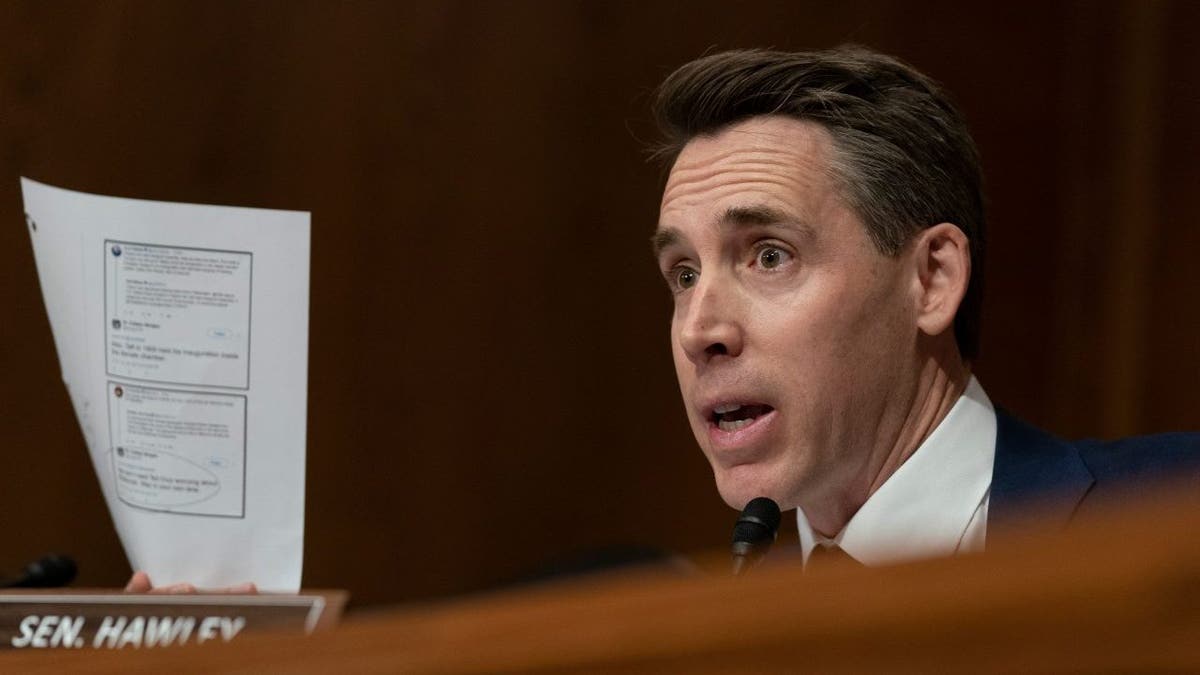 Rep. Mike Gallagher, R-Wis., condemned the trend on TikTok on Fox News Thursday, calling the sympathy "absolutely disgusting" and "further evidence that we need to ban TikTok or force a sale before a Chinese-controlled app, before the Chinese Communist Party, checkmates the free world by controlling the dominant media platform in America that can spread this dangerous, disgusting nonsense.
"It is time for a ban or forced sale before it is too late." 
USAMA BIN LADEN'S INFAMOUS 'LETTER TO AMERICA' AFTER 9/11 PROMOTED BY TIKTOK INFLUENCERS, GOES VIRAL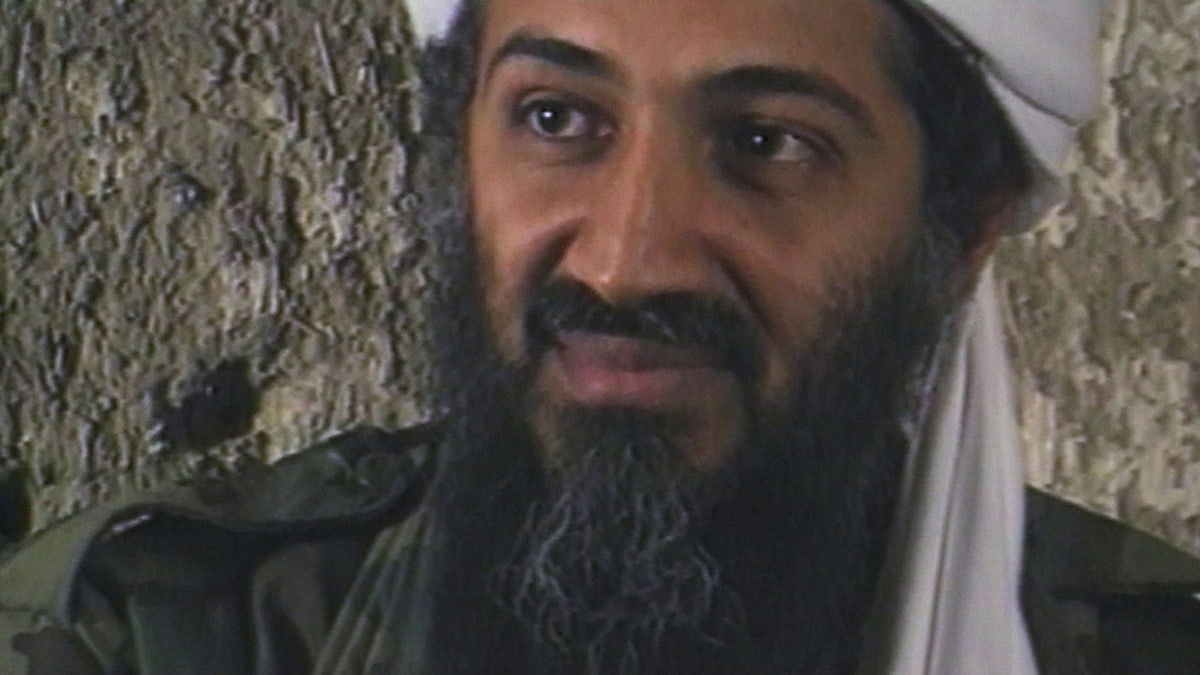 After the trend gained some traction on TikTok, with 274 videos posted under the hashtag from Tuesday to Wednesday, a compilation of videos was uploaded again to X and gained over 35 million views, surpassing the 1.85 million views originally gained on TikTok. 
One TikTok influencer, Lynette Adkins, was banned from the app Friday morning after she shared a video of her reaction to reading the letter. She provided Fox News Digital with a statement.
"I read the letter after some other creators shared it and was surprised because I never knew it existed," Adkins said. "I posted it to my page so others could read it as well.
"I did not share the letter to promote any form of hate or violence against anyone, nor do I agree with the extremism in it. I was just shocked by what I had read and wanted to have a conversation about it with my followers. I was 3 in 2001 and was always taught 9/11 happened because other people were jealous of our democracy in the U.S. 
"Now that I'm older and am able to learn about history beyond the narrative of mainstream media, I'm realizing that there is more to the story. I think we all deserve a right to access the information being presented to us and form our own conclusions without subscribing to extreme or radical ideologies.
"The letter was taken off of The Guardian's site after being on there for over 20 years. My TikTok was banned as of this morning, and many people who are sharing the letter are getting their videos removed as well. If we live in a true democracy, I think we should be allowed to have open and peaceful conversations about what's happening in the world."
Montana is the only state to have passed legislation banning TikTok from all personal devices. More than 30 states have banned it from state-issued devices. And a bipartisan law drafted by Sen. Mark Warner, D-Va., and John Thune, R-S.D., introduced earlier this year would crack down on communication technologies developed by foreign adversaries like China and Russia. 
ISRAELI PM NETANYAHU WARNS AMERICA: 'IF WE DON'T WIN NOW, THEN EUROPE IS NEXT AND YOU'RE NEXT'
"I will never look at life the same, I will never look at this country the same," one user said. "Please read it, and if you have read it let me know if you are going through an existential crisis in this moment." 
"It becomes apparent to me that the actions of 9/11 and those acts committed against the USA and its people, were all just the build up of our government failing other nations," another user said.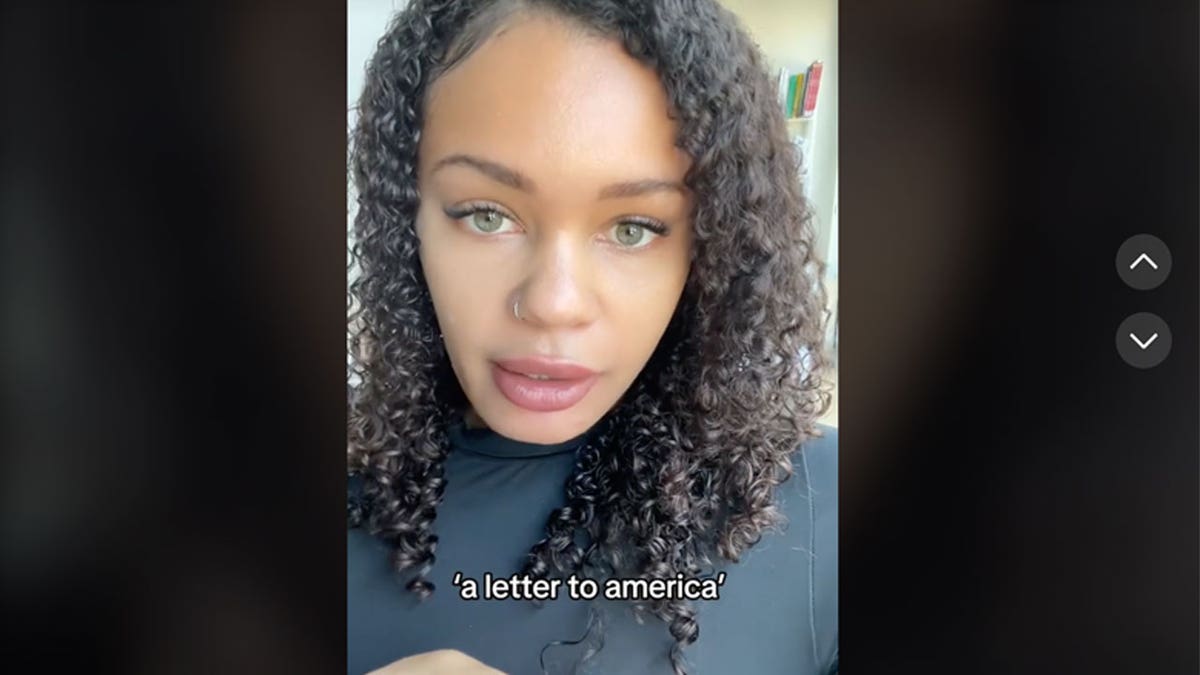 By Friday morning, the hashtag #lettertoamerica was removed from TikTok. 
"Content promoting this letter clearly violates our rules on supporting any form of terrorism," a TikTok spokesperson told Fox News Digital in a statement. "We are proactively and aggressively removing this content and investigating how it got onto our platform. The number of videos on TikTok is small and reports of it trending on our platform are inaccurate. This is not unique to TikTok and has appeared across multiple platforms and the media."
A spokesperson for The Guardian previously told Fox News Digital, "The transcript published on our website 20 years ago has been widely shared on social media without the full context. Therefore, we have decided to take it down and direct readers to the news article that originally contextualized it instead."