Both parties in the Virginia Senate tapped veteran lawmakers to lead their caucuses in the next Legislature.
Democrat Scott Surovell will serve as Majority Leader, while Republican Ryan McDougle will be the Commonwealth's next Senate Minority Leader.
Democrats narrowly carried both legislative chambers earlier in this month's elections, dashing Republican Gov. Glenn Youngkin's hopes for a trifecta.
Both Democrats and Republicans in the Virginia Senate picked veteran legislators Wednesday to lead their respective caucuses beginning in next year's legislative session.
Senate Democrats selected Scott Surovell, an attorney from Fairfax County, to serve as majority leader, the caucus said in a news release. He'll succeed outgoing Senate Majority Leader Dick Saslaw, who in February announced he would not seek reelection.
Democrats not only held on to the majority they've had in the 40-member upper chamber since 2020 in this month's legislative elections but also flipped control of the House of Delegates, dashing Republicans' hopes of a GOP trifecta with Gov. Glenn Youngkin. But Democrats will control the Senate by the narrowest possible margin — 21-19 — with Republican Lt. Gov. Winsome Earle-Sears presiding over the chamber and casting tie-breaking votes.
SOROS-BACKED DA LOSES TO GOP CHALLENGER AS PROSECUTOR ELECTIONS BECOME BATTLEGROUNDS
Surovell, who has served in the General Assembly since 2010, said in a statement that Senate Democrats would "fight to fulfill the trust Virginia voters placed in our caucus to make Virginia a thriving, inclusive, progressive Commonwealth and the best state in America to raise a family and to start a business."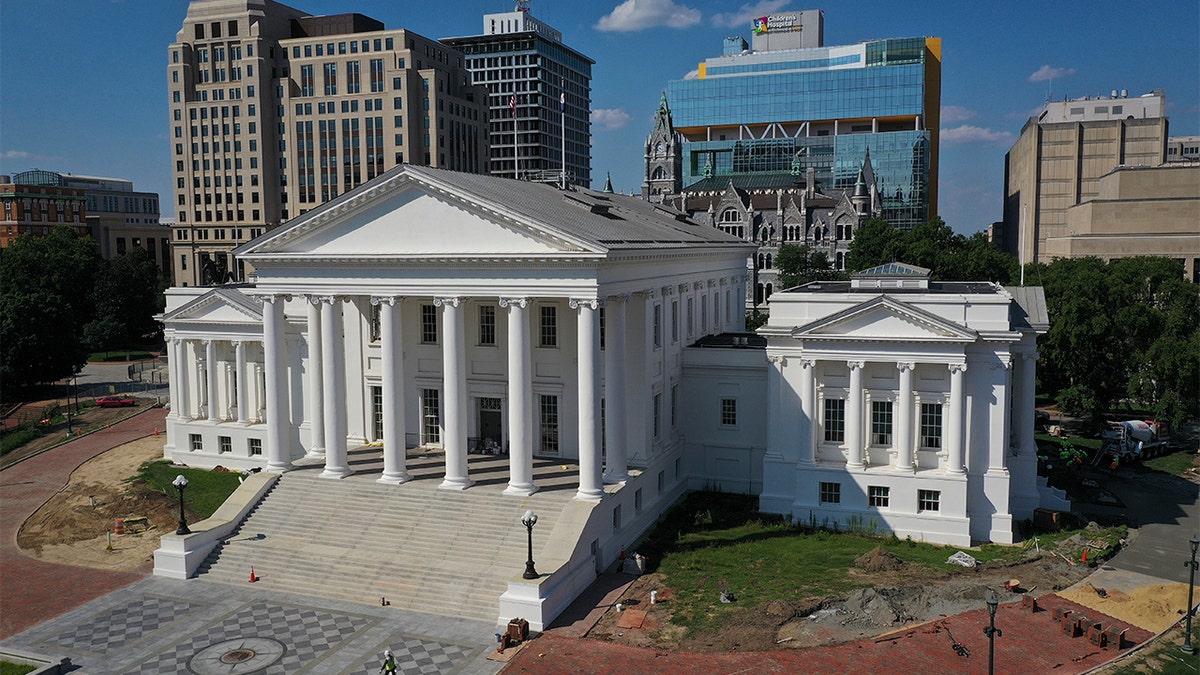 Sen. Mamie Locke of Hampton, another veteran legislator, had also been competing for the role and had the endorsements of both the Virginia NAACP and Virginia Legislative Black Caucus. Locke, who was elected caucus chair, did not immediately comment.
Senate Republicans, who grew their caucus by one member this election cycle, tapped Ryan McDougle of Hanover to serve as GOP leader, according to a news release.
VIRGINIA DEMOCRATIC REP. ABIGAIL SPANBERGER TO LEAVE SWING DISTRICT TO RUN FOR GOVERNOR
McDougle, also an attorney, has been a member of the Senate since 2006 and served in the House before that, from 2002-2006.
"We have a talented team of experienced lawmakers and skilled newcomers who are prepared to advance our positive agenda of fighting inflation, lowering taxes, supporting law enforcement, and getting energy prices under control. We will be working collaboratively with Governor Youngkin to promote his priorities, and we are determined to thwart partisan obstructionism," McDougle said in a statement.
Both chambers of the part-time Legislature will see massive turnover come January due to a combination of retirements and election losses. In the Senate, almost half of the members will be new.
CLICK HERE TO GET THE FOX NEWS APP
The Democratic and Republican House caucuses held their leadership elections over the weekend. Del. Don Scott will serve as the next speaker of the House, becoming the first Black person to hold the post. And Del. Todd Gilbert, who serves as speaker, will become Republican leader in January.