NEWYou can now listen to Fox News articles!
Your applause is like a moist finger in my belly button. All right. She lost an election and now she's projecting. Hillary Clinton went on "The View" this week, which immediately raises a serious question. What's the weight capacity for that stage? But you'll never guess what she talked about. Her love of gardening, the things she does to stay healthy, how much she adores catching and cooking stray kittens, nah it was Donald Trump, as expected. But it's like I always tell Taylor Swift, girl, you got to move on. 
Seriously, Trump doesn't just live in Hillary's brain, he's built a 500-unit condo with in-unit laundry and a rooftop lounge. Sunny Hostin, the only member of "The View" not vaccinated for canine distemper, kicked things off by asking Hillary what will happen if Trump is reelected. Which is odd because Hillary is an expert on not getting elected. I wonder, does she think it would end our country as we know it?
HILLARY CLINTON: I think it would be the end of our country as we know it. And I don't say that lightly. You know, I hated losing, and I especially hated losing to him because I had seen so many warning signals during the campaign.
Warning signals that you were going to lose? Well, too bad you didn't bother to visit the states you ended up losing, you potato-shaped wine bag. But would he even be worse now?
HILLARY CLINTON: I think that he'd be even worse now because he was somewhat restrained, believe it or not, and in the first term by people who he hired because he thought they would go along with him, and they stood up to him… And so now he is going to, if he were ever near the Oval Office again, find people who have no principles, no conscience, who are totally tied, you know, to his fortunes literally, and therefore would do whatever he said.
HILLARY CLINTON COMPARES TRUMP TO HITLER WHILE WARNING HE COULD WIN AGAIN: 'HITLER WAS DULY ELECTED'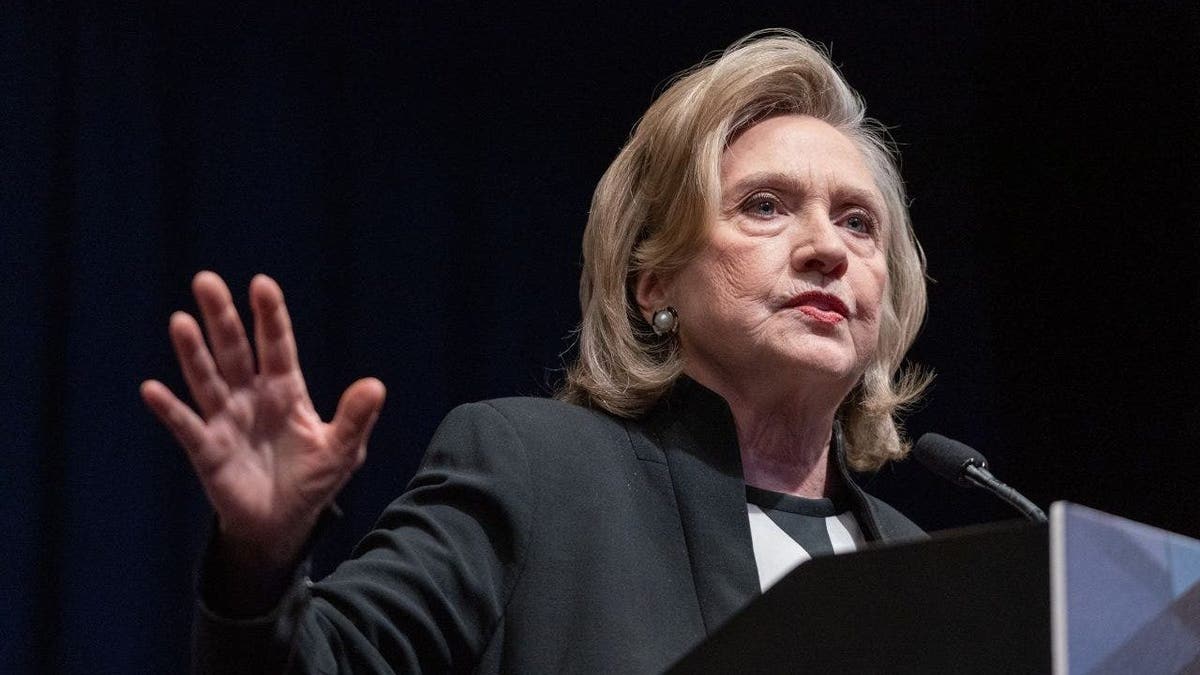 Mhm. Uh huh. Mhm. People who have no principles are conscious. Is she talking about her husband or herself? They say you always hate in others what's true about yourself. It's why Brad Pitt won't return my calls. But it sounds like she's projecting. No principles. Check. No conscience. Big, big check. Fake charity to enrich yourselves while not rebuilding Haiti. Big, big, big, big check. So do Dems make some valid criticisms about Trump? Maybe. Sure, why not? We get it. He can be rude, obnoxious, even ruthless, even his biggest fans will admit that. In fact, some of his biggest fans cherish that, but he doesn't play by the rules and he still beat Hillary. 
Ha! But the real reason Dems hate Trump is that he took their own playbook and ran with it, never apologize, the enemy deserves nothing and make fun of Chris Christie. But Hillary hates Trump the same way all her pals hate him. He was us and not them. She went on and on and on and on. Maybe she's the one who left coke in the White House. I hope she talks about when she was Secretary of State.
HILLARY CLINTON: You know, when I was Secretary of State, I used to talk about one and done. And what I meant by that is that people would get legitimately elected and then they would try to do away with elections and do away with opposition and do away with a free press.
So that's what one and done meant. I assumed it means the number of times Bill did it with her. I know. Don't kill the messenger, Hillary. But it's funny. Here's someone from the Dems talking about doing away with the opposition as they continue to investigate and jail anyone in a red hat. And as for doing away with the free press, not only do the Dems shut down legitimate press outlets. That's how they won in 2020. They imposed a total blackout on the New York Post for reporting about Hunter Biden's abandoned laptop, which was not Russian disinformation. They also worked with the tech industry to silence anyone who dared share a different opinion on COVID or the elections, but hey, at least you didn't compare Trump to Hitler.
HILLARY CLINTON: You could see it in countries where, well, Hitler was duly elected, right, and so all of a sudden, somebody with those tendencies, so dictatorial authoritarian tendencies would be like, oh, okay, we're going to shut this down. We're going to throw these people in jail.
HILLARY CLINTON ARGUES THAT CONCERNS OVER BIDEN'S AGE ARE 'OFF-BASED': 'LOOK AT THE ALTERNATIVE'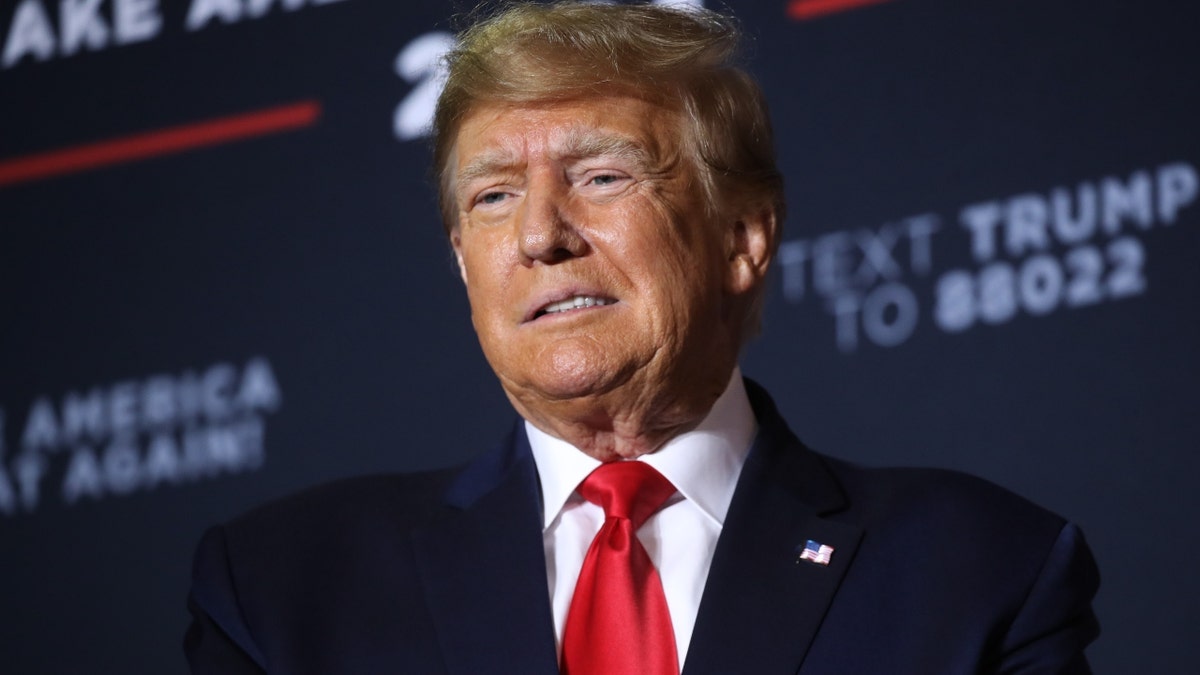 By the way, Hitler wasn't elected. He was appointed. So her grasp of history is as bad as her grip on reality and handrails. But yeah, don't you hate it when the people in power use the law against their enemies? Can you imagine if somebody tried to throw a former President of the United States in jail? I mean, who does that? I'd say she's lost it, but that would imply she even had it to begin with. When we've known this broad is nuts since 1992. Maybe the reason Bill cheats is because Hillary is hung up on Trump. This demented harridan has the balls to call Republicans Nazis. 
Take a look around you, old hag. Republicans aren't the ones beating up Jews. Republicans aren't tearing down posters that kidnaped Israelis. It wasn't a Republican who just got censured by Congress for saying, "from the river to the sea." So careful. Hillary calling Trump a Nazi might get young Democrats to vote for him. Meanwhile, Republicans are standing unanimously with Israel. Democrats aren't. True, Hillary condemns Hamas, but then she insults Jews by comparing Trump to Hitler. Remember, Trump has Jewish grandkids. He's a staunch defender of Israel and proved it by creating the Abraham Accords, which she could never do. He's also against World War III, maybe that's why Democrats are trying so hard to start it. 
So take your Nazi smear and shove it where Bill hasn't been since the 1970s. But you know, my favorite part of Hillary's gaslighting, she's still the biggest election denier in history. Democrats have spent the past seven years screaming about the Russians stealing the election, and she feels it in her withered bones. Truly, that's got to be a real kick to her nuts. But my hat's off to her, she's done more to expose the crimes of Democrats than anybody else. All she has to do is keep opening that big, fat mouth. 
HILLARY CLINTON SAYS THOSE DEMANDING CEASEFIRE 'DON'T KNOW HAMAS'
So no matter how bad things are now, rejoice that Hillary will always be the biggest loser and just as Bill said, he did not have sexual relations with that woman, we can be grateful we never had President Hillary screwing over the whole country. Thanks, Trump.
CLICK HERE TO GET THE FOX NEWS APP 
For more Culture, Media, Education, Opinion, and channel coverage, visit foxnews.com/media.