Do you ever feel a little off or minorly disoriented twice a year when the clocks change? You're not alone. Daylight Saving Time can mess up our sleep patterns and routines, making us wonder if we're early or late for everything.
If you're like me, you need a reliable way to wake up on time, especially when the time shifts. You can use the clock app that comes on your phone or do better by going bigger with the wake-up alarm that can help you stay on time. 
That's why I've compiled some great alarm clock apps that might help you get out of bed without any hassle. Whether you're a heavy sleeper or a light one, these suggestions could make your mornings easier.
CLICK TO GET KURT'S FREE CYBERGUY NEWSLETTER WITH SECURITY ALERTS, QUICK VIDEO TIPS, TECH REVIEWS, AND EASY HOW-TO'S TO MAKE YOU SMARTER 
Alarm clock apps
There are also many alarm clock apps available, each with its own unique features and ratings. Here are some of the best and most highly-rated alarm clock apps we recommend:
Alarmy 
iPhone 4.8 stars (at time of publishing)
Android 4.6 stars (at time of publishing)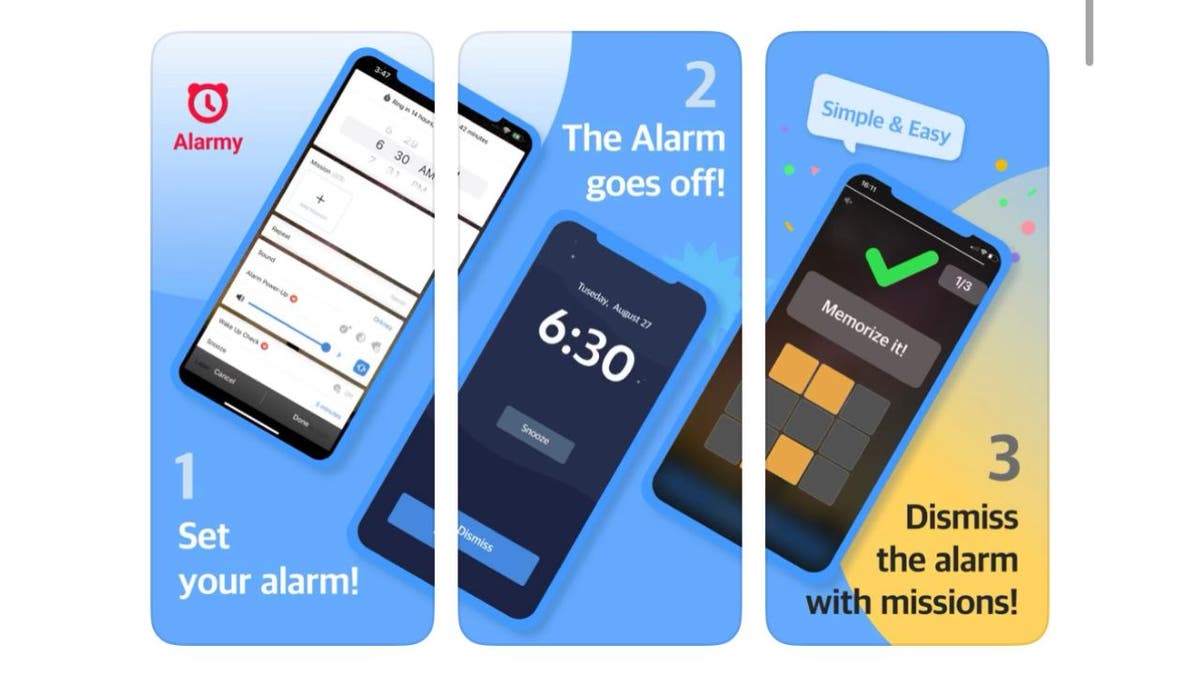 THE END OF DAYLIGHT SAVING TIME CAN NEGATIVELY AFFECT YOUR HEALTH, EVEN THOUGH YOU GAIN AN HOUR OF SLEEP
The Alarmy app is known by many to be the "world's most annoying alarm clock," and for good reason. This annoying app lets you set alarms that will go off just let any other alarm clock. However, Alarmy also requires that you add an image of something in your home before it can shut off, and it has to be the same thing every day. 
This means you have to get out of bed, go to the same spot, and take a picture of that thing to get the alarm to stop. Typically, once you're out of bed, you're up for the day, so that's the philosophy of this unique app. As you can imagine, it's a good alarm for heavy sleepers. The Alarmy app is available for Android and iPhone devices.
MORE: SLEEP SOUNDLY WITH THESE TOP 5 SOUND MACHINES FOR BETTER REST  
Sleep Cycle
iPhone 4.7 stars (at time of publishing)
Android 4.4 stars (at time of publishing)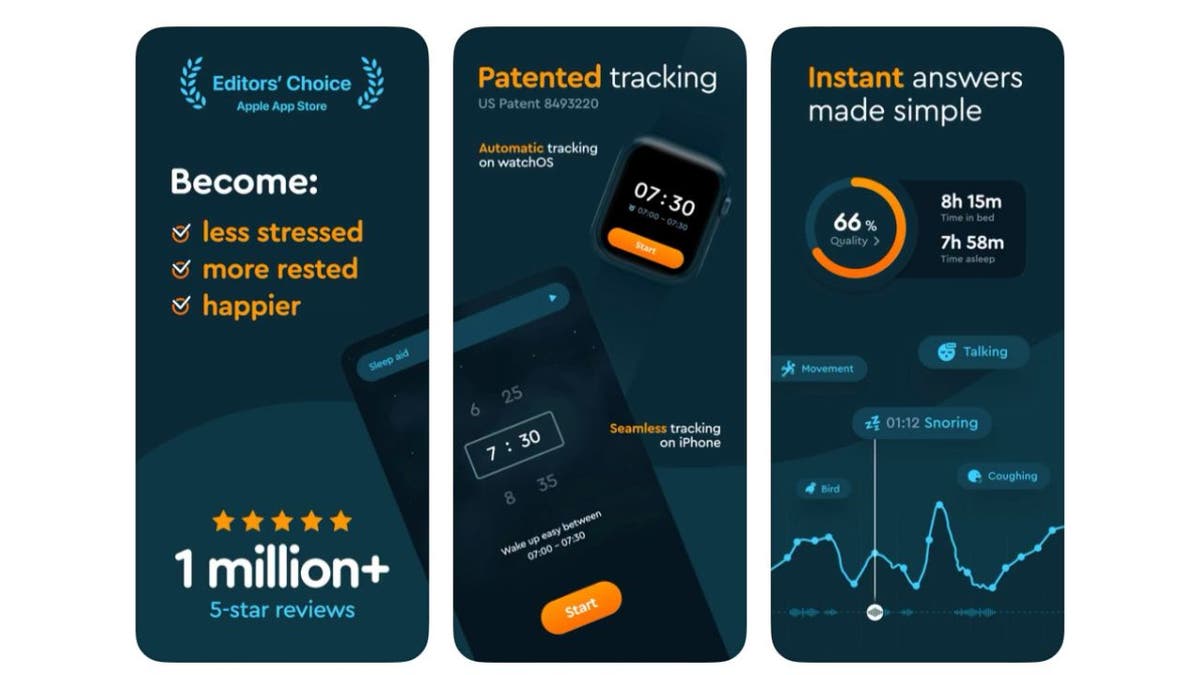 The Sleep Cycle app is also highly rated for its ability to track your sleep patterns and wake you up during your lightest sleep phase. Rather than yanking you from your slumber at a specific minute, the app analyzes your sleep patterns, then picks the moment you're sleeping lightest (within a half-hour window that you define) to wake you ever so gently. 
It also offers soothing sounds and relaxing music to help you fall asleep. This is probably better suited for those who are light sleepers or for those who do not like being jolted awake by noisy alarms. The Sleep Cycle app is available for iPhone and Android devices.
MORE: HOW TO TRACK SLEEP ON YOUR APPLE WATCH 
 Alarm Clock for Me
iPhone 4.6 stars (at time of publishing)
Android 4.4 stars (at time of publishing)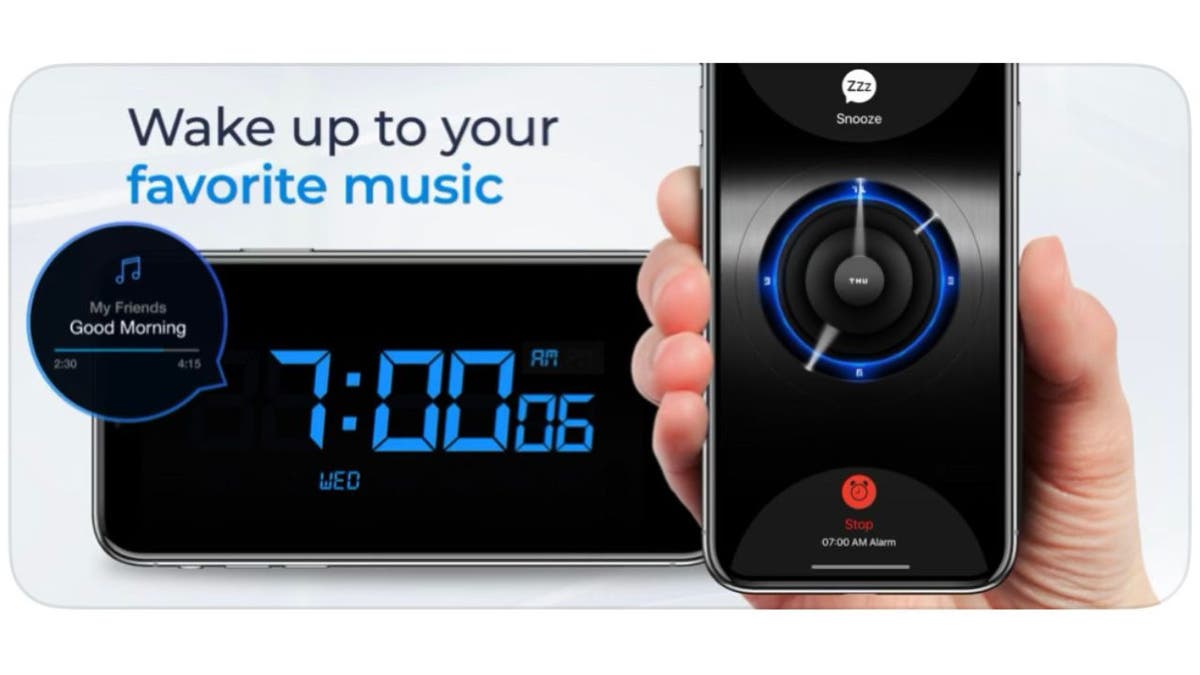 Alarm Clock for Me is an app that is known for its variety of alarm sounds, customizable settings, and sleep timer. It also offers a range of clock widgets to choose from so that you can personalize it to your taste. 
It is the perfect app for turning your iPhone or Android into an alarm clock that plays your favorite music, a bedside clock with themes, and a reliable daily helper perfect for every timing situation. This app is available for iPhone and Android devices.
MORE: BEST ACCESSORIES FOR YOUR PHONE
AlarmMon
iPhone 4.7 stars (at time of publishing)
Android 4.3 stars (at time of publishing)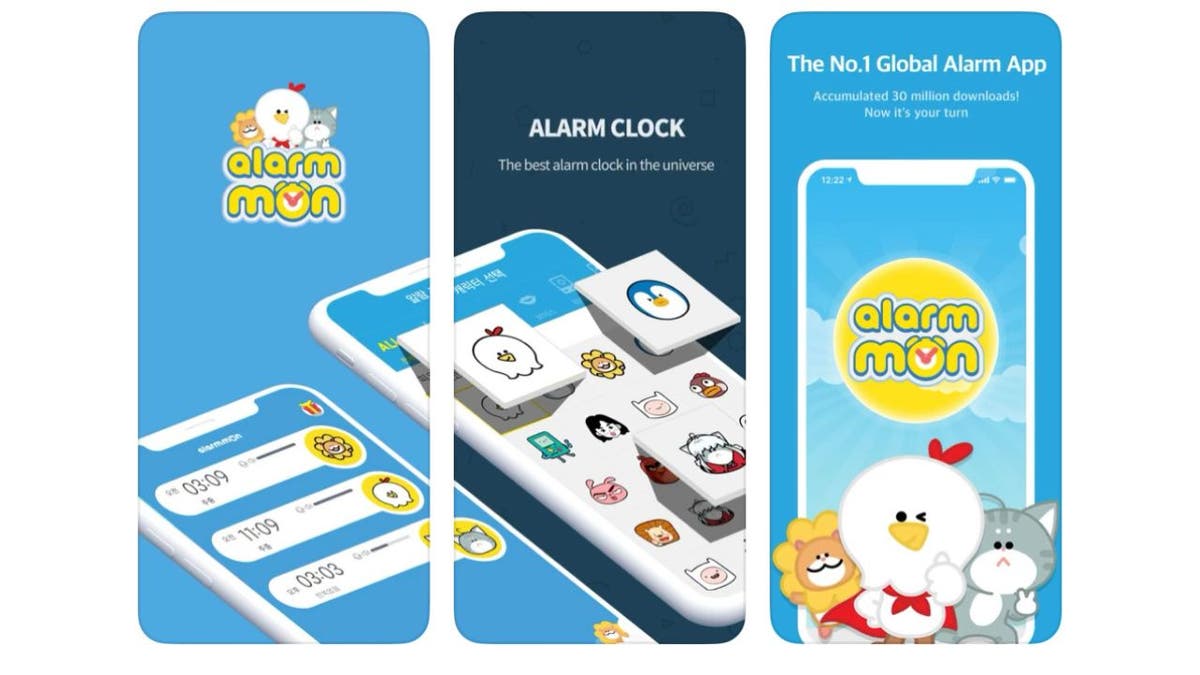 Let's be honest; the hardest part of waking up is staying awake and not falling back asleep, right? Well, AlarmMon tries to solve this problem by having you play a game each day, and the only way to turn off your alarm is by completing the mission within the game. 
The app also lets you customize your morning mission to your liking. Are you up for this morning challenge each day? The app is available now on both iPhone and Android devices.
MORE: HOW TO USE 'STANDBY', THE NEW FULL-SCREEN FEATURE IN IOS 17
myAlarm Clock
iPhone 4.6 stars ((at time of publishing)
Android 3.9 stars (at time of publishing)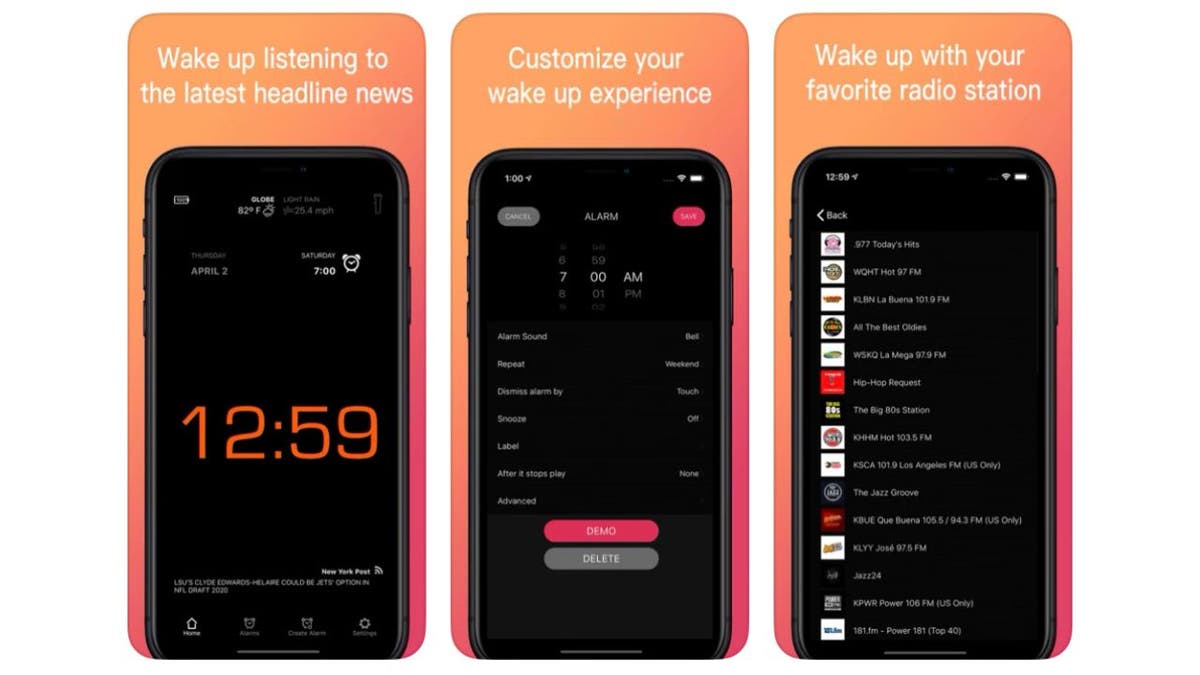 MyAlarm provides a number of options that allow you to personalize your wake-up routine. You can sleep better and wake up more easily. You can choose one of the ringtones provided or choose calm music to be alerted by, or even wake up to real-time weather and news. 
You can also set as many recurring or one-time alerts as you like for particular days of the week or holidays. This app is available for iPhone and Android devices.
MORE: BEST ALARM CLOCKS TO HELP YOU WAKE UP
Recipe for a good night's sleeper
OK, so now you know what alarm clock apps to check out. I also liked what "J" from Waldwick, New Jersey shared with me in an email about her recipe for better sleep:
"For better sleep, increase exercise, reduce alcohol intake, and if you do use it, don't consume any booze three hours before bedtime. The same goes for caffeine. Disconnect from all electronic devices, including TV, at least two hours prior to bedtime.   Instead, cozy up to a book before bed. Sleep in a dark, quiet room. Try meditation daily. One good friend swears that his regular 5 p.m. daily meditation routine quiets his mind for a perfect sound rest at night.  Some soothing sleep sounds might also help to shut your brain down from thinking about things that keep you awake."
There are always sleep tools and accessories that many yearn for the perfect sleep find irresistible. 
Check out my Top sleep accessories of 2023.
DAYLIGHT SAVING TIME 2023: UNLOCKING 15 SURPRISING AND LITTLE-KNOWN FACTS
Kurt's key takeaways
As we bid farewell to Daylight Saving Time, it's time to embrace some alarm clock apps that will make waking way better —whether it's battling with Alarmy's photographic proof or being gently nudged awake by the Sleep Cycle app. Let's make mornings an adventure worth waking up for.
How does daylight saving time affect your mood, productivity, and health? Do you notice any changes in your daily routine or habits? Let us know by writing us at Cyberguy.com/Contact
For more of my tech tips & security alerts, subscribe to my free CyberGuy Report Newsletter by heading to Cyberguy.com/Newsletter
Ask Kurt a question or let us know what stories you'd like us to cover
Answers to the most asked CyberGuy questions:
●     What is the best way to protect your Mac, Windows, iPhone, and Android devices from getting hacked?
●     What is the best way to stay private, secure, and anonymous while browsing the web?
●     How can I get rid of robocalls with apps and data removal services?
Copyright 2023 CyberGuy.com.  All rights reserved.