NEWYou can now listen to Fox News articles!
A recent Israeli airstrike in Jabaliya, Gaza, killed senior Hamas terrorist Ibraim Biari, who played a direct role in the Oct. 7 massacres. 
Biari's battalion of terrorists had commandeered buildings in an area controlled by the United Nations and built tunnels under the neighborhood that collapsed during the strikes. Yet U.N. experts blasted Israel for this legitimate strike on a terror target that Hamas defended with human shields. 
Congress should respond by cutting off all funding for U.N. agencies that blithely ignore how their work in Gaza benefits Hamas.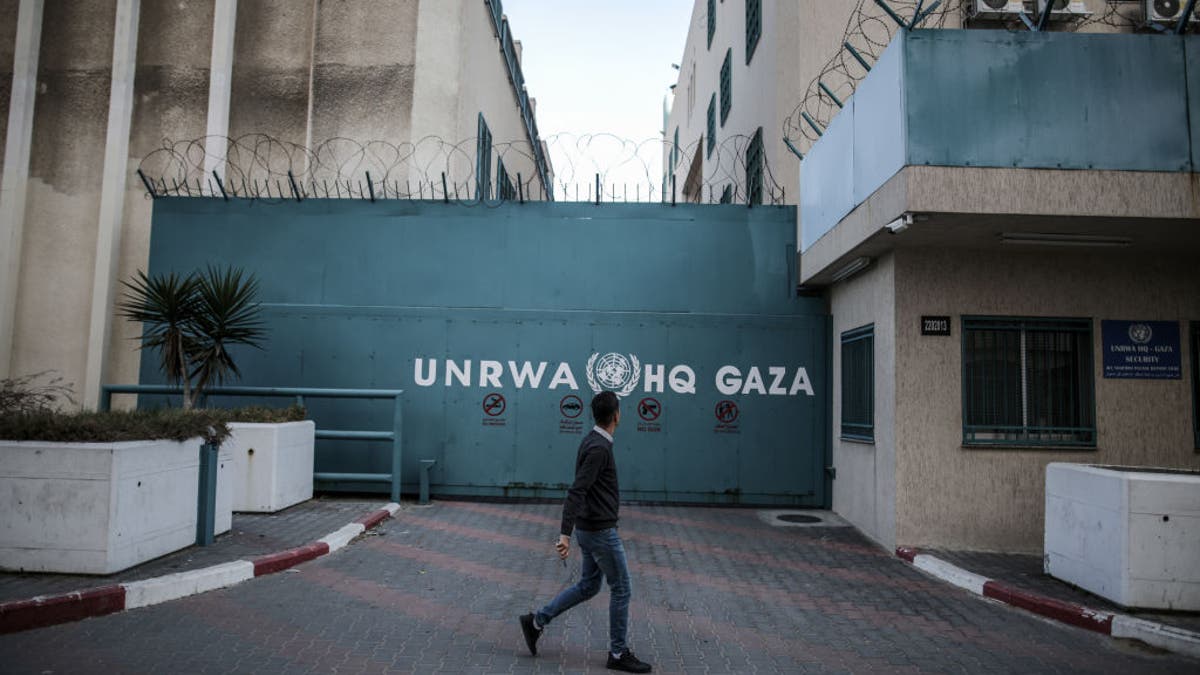 Hamas, of course, has a history of embedding its terror assets in U.N. areas. Its members are likely beneficiaries of U.N. assistance – possibly even on the payroll. That's because the United Nations does not recognize Hamas a terrorist organization. And worse, the U.N.'s so-called refugee agency radicalizes Palestinians to hate Israel and Jews. 
UN SECURITY COUNCIL FAILS ONCE AGAIN TO PASS ISRAEL-HAMAS RESOLUTION
Jabaliya is within the area that the IDF has repeatedly advised Gazans to evacuate for their safety. While hundreds of thousands followed the IDF's advice, Hamas prevented many civilians from fleeing in order to use them as human shields – a war crime. 
Despite Hamas's cynical use of civilians as human shields the U.N. Relief and Works Agency in Gaza along with the World Health Organization wield all their criticism toward Israel – accusing Israel of a war crime and a "brazen violation of international law."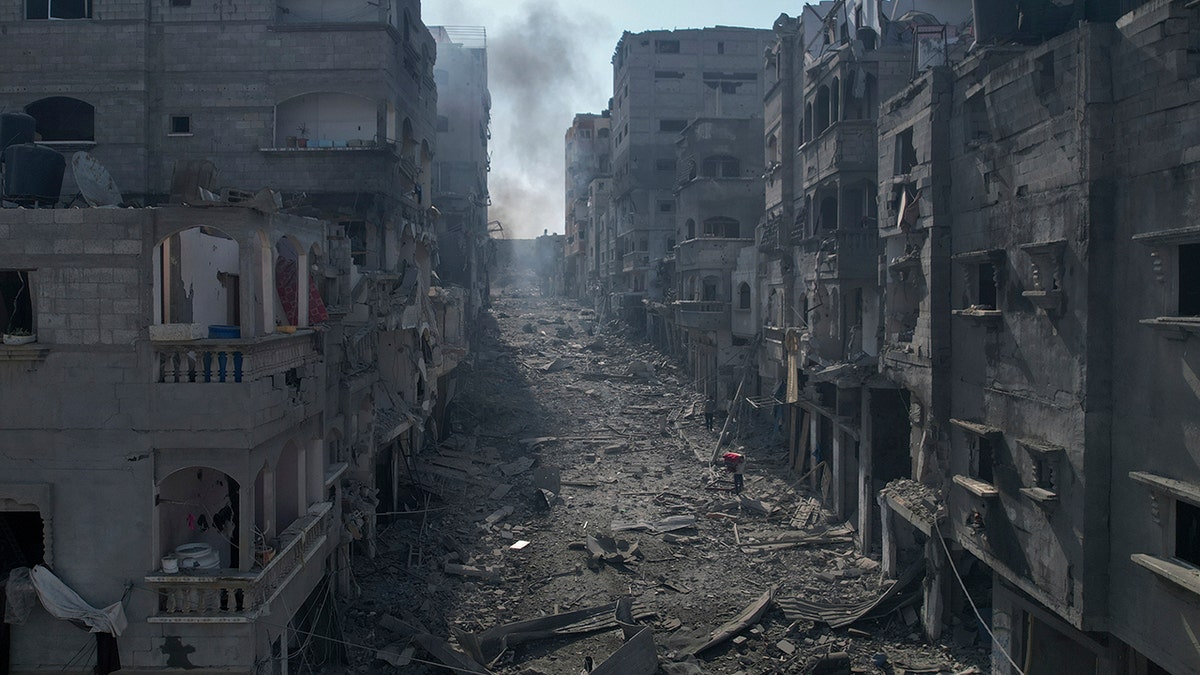 As photos of the site make clear, Jabaliya is not a tent camp, but a city. Normally, a refugee is someone who personally fled from conflict. Yet the U.N. applies a unique definition to Palestinians – it defines any descendant of someone displaced in 1947-1949 by the Israeli War of Independence as a refugee.  For the U.N., a Palestinian child born today with parents and grandparents born in Gaza is still a refugee.  
In early 2021, former Secretary of State Mike Pompeo revealed that fewer than 5% of the more than five million people described by UNRWA as "refugees" meet the international definition of refugee. That is, the overwhelming majority of these people were born in Gaza and have never been displaced. 
UNRWA today is a welfare agency that brands its Palestinian population as "refugees" for political purposes. First of all, it keeps the donations flowing in from Western governments. The more pernicious effect of this delusion is it nourishes Palestinian hopes that one day the state of Israel will be destroyed, and millions of people will take over Jewish homes. 
In Gaza, UNRWA subsidizes Hamas by delivering basic services instead of the government – enabling Hamas to spend more money on terrorism instead. Meanwhile, UNRWA schools indoctrinate Palestinian children with virulent antisemitism – the kind of hatred that fueled the Oct. 7 massacre.  
UNRWA staff, contractors and beneficiaries are, by design, not subject to U.S. counterterrorism vetting – because to conduct such vetting would reveal the extent to which U.N. money flows into Hamas coffers. 
OUTGOING SENIOR UN OFFICIAL CALLS FOR ONE-STATE SOLUTION, SLAMS US, ISRAEL: 'CHILLING WORDS'
That Hamas would establish a base of terror operations inside one of UNRWA's so-called refugee camps is nothing new. 
In Gaza, Hamas has used UNRWA schools to launch rockets and build tunnels. In the West Bank, UNRWA's Jenin "refugee camp" has been a hotbed of terrorism. In Lebanon, UNRWA's Ain al Hilweh "refugee camp" is the center of a months-long battle between competing terrorist groups.   
Put simply, UNRWA is an institutionalized international welfare system for terrorism. In 2021, UNRWA's Gaza chief dared to confirm that the Israeli military acted ethically and responsibly. He was removed from his post shortly after due to Hamas protests. 
Where does that leave U.S. policy as the Hamas-UNRWA propaganda machine provides cover for military assets and educates children to commit genocide while accusing Israel of war crimes? 
CLICK HERE FOR MORE FOX NEWS OPINION
President Biden unconditionally resumed funding UNRWA after President Trump cut it in 2018. Congress can defend the integrity of taxpayer dollars and avoid subsidizing Hamas war crimes by halting aid to UNRWA until it complies with three basic requirements. 
First, UNRWA employees, contractors and beneficiaries must be subject to terror checks. Members of Hamas – a U.S. designated terror organization – should be precluded from employment by a U.S. funded agency. 
Second, UNRWA must complete an immediate overhaul of its educational material to remove antisemitism and incitement against Israel and instead include a U.S.-supervised curriculum that promotes tolerance. 
CLICK HERE TO GET THE FOX NEWS APP
Finally, and most importantly, UNRWA must cease its policy of attributing the word "refugee" to Palestinians born after 1949. While those individuals may still be entitled to receive goods and services from a welfare agency, it must not continue to raise children with a quest to destroy Israel. 
If UNRWA fails to make these critical reforms it will continue to fuel the bloody conflict though cultivating new generations of Hamas terrorists and sympathizers, sponsored by U.S. tax dollars. 
CLICK HERE TO READ MORE FROM RICHARD GOLDBERG
Enia Krivine is the senior director of the Israel Program and the FDD National Security Network at the Foundation for Defense of Democracies. Follow on X @EKrivine.