NEWYou can now listen to Fox News articles!
America is at an inflection point. We must choose between words and action, rhetoric and results. Miami's success has been sizable and sustained because we've focused on keeping people safe, keeping taxes low, and embracing American innovation. Embracing innovation—from investors to inventors and entrepreneurs—has created a continuous flood, not just a flow, of job creation with rising salaries and better opportunities. 
Miami's success stands in contrast to the struggles of many of our other, Democrat-run cities. Americans must choose not simply what candidate they want but what future they want. This is why Miami's selection for the RNC debate is so apt. It is the future, not the past, that will be on the ballot for all of us. Regardless of who you support, every candidate needs to answer: where do you stand on the future of technology? 
As mayor, I've done everything in my power to grow our city's economy into a national powerhouse. We welcome (and welcome back) entrepreneurs like Ken Griffin and Jeff Bezos. Embracing technology has allowed us to equip our police in delivering the lowest murder rate in recorded history. Embracing technology has allowed us to deliver better public services at a fraction of the cost, allowing us to cut taxes to the lowest rate in history while delivering the highest bond rating in our history. 
These efforts continue to pay off as we welcome back native talent and newcomers. Miami's tech industry has exploded since the pandemic because we governed by leveraging technology with practicality. When Florida added over 22,000 new tech jobs last year, more than a quarter of them were here in Miami. And as investment has continued to pour in, our entrepreneurs have proven that it was well-placed. Miami's tech community is thriving, and as it ascends, so too do the thousands of small businesses that call Miami home.
CLICK HERE FOR MORE FOX NEWS OPINION
Embracing technology has transformed our city and has encouraged a cycle of innovation that keeps people healthier, wealthier, and happier. For my part, I saw Miami's transformation into a leader in innovation as a governing imperative. And anyone who seeks to be president must view new technologies the same way. 
Despite the tech boom we're enjoying in Miami, the national outlook for America's tech industry remains overcast. Inflation and the rising cost of living have left many Americans concerned over their economic prospects, and we cannot afford to stifle the very innovation that drives economic growth nationwide. Too much bureaucratic red tape around American tech companies will only stall progress and hold us back in the race against China. Our adversaries continue to replicate and to adapt to our technological innovation. They understand that America's innovative culture threatens totalitarian control. As China continues to invest heavily in their own tech companies, staying ahead is more important than ever before. But the greatest threat to continued American innovation increasingly resides much closer to home.  
RNC ANNOUNCES LOCATION, CRITERIA FOR FOURTH GOP PRESIDENTIAL DEBATE
We have both an administration and Congress that cannot work together or work constructively on advancing tech innovation. It is increasingly generational and ideological. The Biden administration's recent mandate on AI isn't just a response to the technology's recent growth: it's part of a much larger strategy to increase the federal government's power to mandate ideologically driven market outcomes. The reflexive drive to regulate without a real understanding of the technology or the market stifles innovation, suppresses competition, and erodes our security. The next president needs to see this and needs to stop it.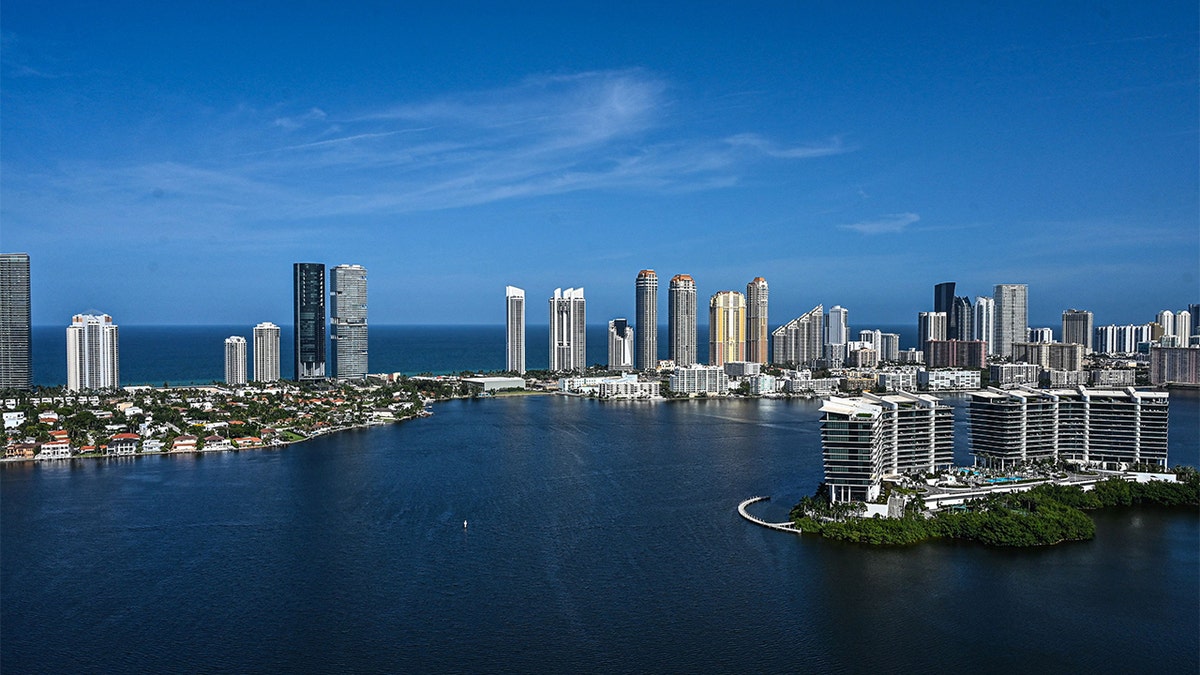 That's why it's crucial that Republican candidates in this debate stand up for the future of American prosperity. They all need to articulate a vision for the future that embraces technology as the path of economic prosperity, national security, and shared success. The previous debate made clear that everyone is aware of what's at stake: as debate moderator Stuart Varney put it, "China is spending $280 billion dollars a year on research and development…That is one CHIPS Act per year." China's competition is overwhelmingly fierce, yet the federal government is only creating new handicaps. Without a change in course, we're endangering our ability to create, to compete, and to win the future for our children. 
CLICK HERE TO GET THE FOX NEWS APP
Embracing technology, with a free market and fair-minded approach, can uplift communities across America, revitalizing local economies and creating better-paying jobs with boundless potential for growth. We can protect and empower Americans without depriving them of their liberty or prosperity, and as Republicans, it is incumbent on us to demonstrate that in word and deed. Miami is meeting this moment by embracing technology to deliver results for our residents. America needs to do the same.
CLICK HERE TO READ MORE FROM FRANCIS SUAREZ