NEWYou can now listen to Fox News articles!
Editor's note: The following column was first published in City Journal.
Hamas seems to have made two fundamental miscalculations in staging its barbaric October 7 attack on Israel.
First, its leadership clearly assumed that the United States would not continue to support Israel if it killed enough of the Palestinians whom Hamas has been using as human shields to protect its command centers and underground tunnel networks in Gaza.
Second, Hamas apparently assumed that if enough Palestinians in Gaza died in Israeli bombing, the Lebanese militant group Hezbollah and its patron Iran would escalate the conflict by opening a second front in the war, a scenario that has clearly worried both Israel and Washington.
HOW LEBANON'S HEZBOLLAH GROUP BECAME A CRITICAL PLAYER IN THE ISRAEL-HAMAS WAR
Both calculations might still prove valid if Palestinian deaths and suffering in Gaza continue to command the world's attention and spark increasing outrage, but Hamas's hope that Iran and Hezbollah, which has de facto control of Lebanon, would escalate the conflict to defend Hamas and the Palestinians of Gaza seems to be misplaced.
Last Friday, in his first public comments since the October 7 attack, Hezbollah leader Hassan Nasrallah said that an expanded war remains a "realistic possibility," but he did not declare an official intervention in the conflict.
Speaking in a sermon broadcast after Muslim prayers Friday to thousands of supporters in Dahieh, Hezbollah's main stronghold in Beirut's southern suburbs and elsewhere in Lebanon, Nasrallah denied that his militant Shiite Muslim "Party of God" played any role in Hamas's attack on Israel. Hamas's Operation Al-Aqsa Flood, he said, was "100 percent Palestinian in terms of decision and execution." Hamas, he added, had kept it secret not only from fellow militant groups in Gaza, but also from "other resistance factions across the resistance axis"—that is, from Iran.
A NOVA MUSIC FESTIVAL MASSACRE SURVIVOR VOWS 'NEVER AGAIN'
While he predicted that Hamas would win its "blessed battle" with Israel and praised the rocket attacks on Israel and U.S. bases in the region by other Iranian-affiliated militant groups in Iraq and Yemen, Nasrallah did not say that Hezbollah and the Iranian-led "axis of resistance" would immediately do more to help Hamas. Since its vicious massacres, Hamas has been pummeled by Israeli bombing, which it claims has killed more than 10,000 Palestinians in Gaza, many of them children.
Nasrallah also blamed the U.S. for Israel's bombing and its "massacres" of Palestinians in Gaza, calling Israel America's "tool" in this long-running conflict.
Hezbollah's leader had been uncharacteristically silent since Hamas's October 7 slaughter of some 1,400 Israelis, most of them civilians, and its seizure of more than 240 Israeli hostages. His speech, delivered in Arabic, thus had been widely anticipated.
Though Nasrallah praised as "heroes" the Palestinian terrorists who entered Israel to slaughter Jews, Hamas must have been deeply disappointed by his speech. While Hezbollah has been targeting Israeli positions in Northern Israel with anti-tank rockets and missiles and engaging in skirmishes along the border in which it claims 50 of its fighters have died, Hamas has been begging Hezbollah and Iran to do more. But if Hamas was expecting more from its ideologically aligned ally, it was surely chagrined by Nasrallah's assertion that its limited attacks on Northern Israel were sufficient for now.
CLICK HERE FOR MORE FOX NEWS OPINION
"What is happening on the border may appear moderate," Nasrallah said, "but that is not the case." The operations, he said, "have led to a state of fear and panic" among the [Israeli] and American leaderships."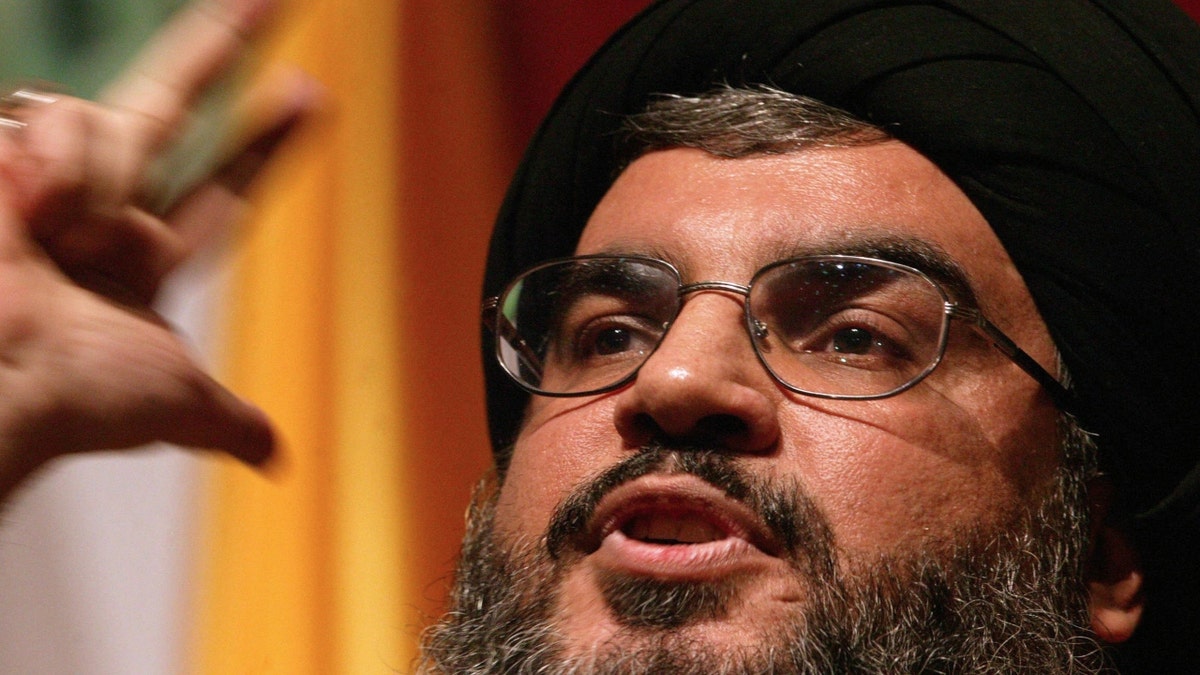 Fearing an escalation of the conflict, the U.S. has deployed two aircraft-carrier-strike groups to the Eastern Mediterranean. Nasrallah denied that the enormous firepower near his border was responsible for Iran's apparent decision not to open a second front in the war right now. "Your warships in the Eastern Mediterranean do not scare us and never scared us before," he said.
If Hamas was distressed by Hezbollah's apparent reluctance to offer greater military aid, it must also have been disappointed by Washington's continuing support for Israel's right to bomb Hamas strongholds despite soaring Palestinian civilian deaths and a looming humanitarian catastrophe in Gaza.
CLICK HERE TO GET THE FOX NEWS APP
Nasrallah's speech coincided with another visit by U.S. Secretary of State Antony Blinken to Israel. At a press conference held while Nasrallah was speaking, Blinken restated America's support for Israel and warned Hezbollah and Iran yet again not to open another front in the conflict. "We're committed to deterring aggression from any part," he said, "we'll take the steps necessary to deal with it."
While Blinken said that "we need to do more to protect Palestinian civilians," he continued to back Israel's "right," indeed, its "obligation" to defend itself. Appearing visibly shaken by the graphic video and photographs he was shown of the October 7 attack, Blinken said that Hamas's atrocities remained "almost beyond the human capacity to process, to digest." He also criticized those protesting in support of Hamas, though not by name. It was "striking" and "shocking," he said, that the savagery of Hamas's attack "has receded so quickly in the memories of so many."
CLICK HERE TO READ MORE FROM JUDITH MILLER