NEWYou can now listen to Fox News articles!
I am more worried than I have ever been about the financial position of the United States and what it means for our future as Americans. 
Our fiscal deficit for FY 2023 was actually more than $2 trillion (after the accounting adjustments related to Biden's unconstitutional, failed attempt at student loan forgiveness). The national debt is rapidly closing in on $34 trillion. 
The Treasury market is seeing the 10-year yield near 5% and sending worries across the financial system. Real disposable personal income is down and defaults on credit cards and autos are rising. The geopolitical backdrop is looking to become even more of a mess, one that will likely become increasingly dangerous and expensive for the U.S.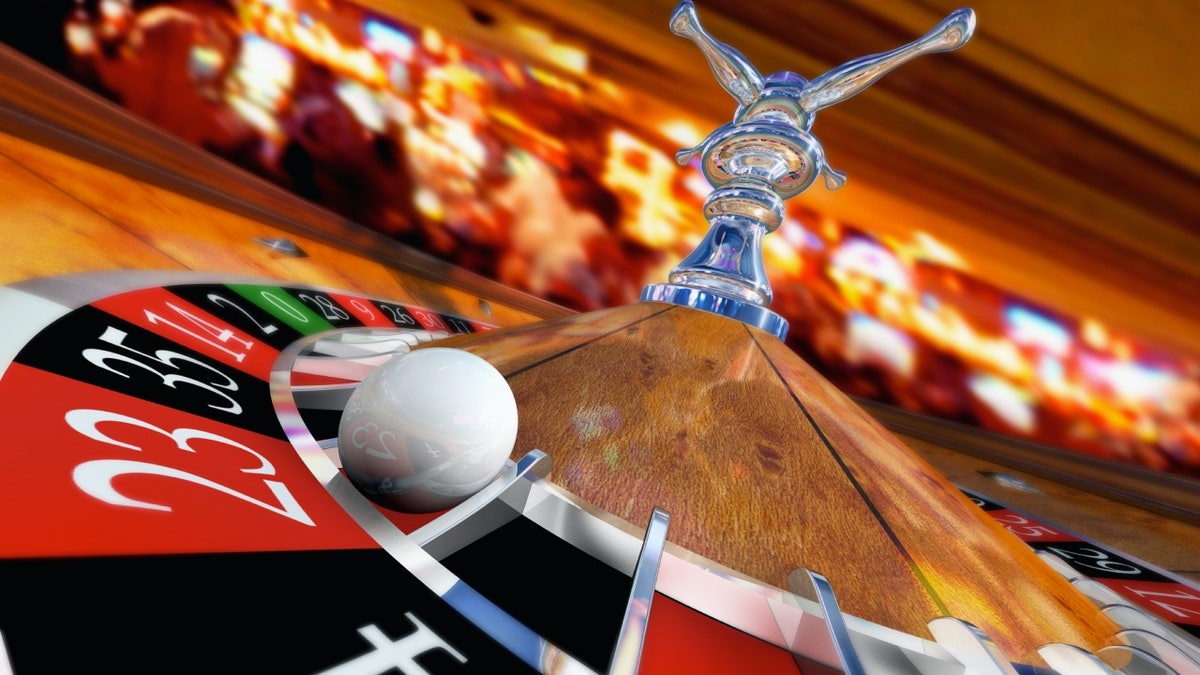 And there's no credible end or curtailment in sight to spending.
SPEAKER JOHNSON DRAWS BATTLE LINES AHEAD OF GOVERNMENT SPENDING SHOWDOWN
Some may argue that we have had plenty of prior cycles of inflation or war or other crises, but there is a big difference. We haven't had those happen at a time when we are concurrently seeing U.S. debt-to-GDP levels exceeding 120% and deficits that exceed 8% of GDP, among other shifts in the global economic backdrop. In fact, we usually see deficits shrinking when the economy shows "expansion".
While it is easy to believe that the future will look like the past and we will just endure another cycle of ups and downs, I don't believe that to be the case. 
After 15 years of historic, accommodative Fed policy enabling disruptions of market risk, transferring trillions of dollars from Main Street to Wall Street, and allowing the government to spend like a hog gorging itself at the trough with a balance sheet that would trigger a currency crisis if we didn't hold the world's reserve currency, it's hard to see a scenario where the next 15 years will be anything like the past. And I don't mean that in a good way.
HERE'S HOW BIDENOMICS IS CRUSHING DREAMS OF AMERICAN FAMILIES AND BUSINESSES
The government has increasing liabilities with which to contend. In addition to the enormous debt, which is getting more expensive to refinance and new deficits, also more expensive to refinance, interest expense on "stuff we already bought" will continue to crowd out other spending or continue to add to new deficits and the overall debt. Not to mention its staggering unfunded liabilities related to Social Security and Medicare, which doesn't even touch upon state-level issues, like unfunded pension liabilities.
The U.S. government, now spending more than $6 trillion per year (for context, the government spent just under $4 trillion in 2017 and $1.8 trillion in 2000) only has so many choices to finance its spending, and in some way, that will come from you.
The first choice is through "revenue," which is primarily more taxes. In terms of personal income taxes, at some point that becomes not only politically unpopular, but has an economic impact and leads to lower revenue. This is where talk of wealth taxes will likely heat up, whether they be proposed as "unrealized" capital gains, inheritance taxes or other unconstitutional wealth confiscation schemes.
CLICK HERE FOR MORE FOX NEWS OPINION
Don't be fooled; this will be sold as just for the super wealthy, but the government can't fund what it needs with that money alone. They need the middle class's wealth and any willingness to cede property rights by the masses will come with dire financial consequences for those same people. 
The second option is to continue to fund the overspending through debt. We have seen that there isn't enough demand for the government to keep issuing trillions of dollars at current rates. Either the rates will have to go up substantially to find buyers, leading to all kinds of financial chaos, or the Fed will have to step in and monetize the debt as it had been doing up until a year and a half ago, which will devalue your dollars and create more long-term inflation.
The final and most prudent option for the government is to admit that it made promises it can't keep and try to restructure its liabilities and curtail its spending. This would entail having a frank chat with a financially illiterate populace that would likely hold it against the politicians.
CLICK HERE TO GET THE FOX NEWS APP 
Ultimately, while it is to your benefit for that final option to take place, it's not to the politicians' benefit. And in this casino that we call government, the government is the house, and the house always wins. They will do what is best for them instead of doing what is right and best for us.   
There is a way forward to fix our financial foundation and restore the balance needed so that everyone can enjoy the American Dream. It will take some brave and articulate politicians wanting to be on the right side of history instead of what personally benefits them to get that done, and that's a hard hand to bet on.
CLICK HERE TO READ MORE FROM CAROL ROTH