Gov. Glenn Youngkin issued an executive directive Tuesday aimed at combatting antisemitism and other forms of anti-religious hatred in Virginia amid the ongoing Israel-Hamas war.
The governor's order instructs law enforcement to "increase information exchange and resource coordination on potential antisemitic acts" through a specialized situation room, Youngkin's office said in a news release.
It directs also the Virginia Fusion Center, a partnership between state police and Virginia emergency management officials, to run at a "heightened state of alert." It asks the Department of Criminal Justice Services to expedite the disbursement of grant money available to individuals or institutions "confronting threats on the basis of their religious beliefs or ethnicity" to support safety and security initiatives.
WINSOME SEARS TOUTS YOUNGKIN FOR FIRING EVENTBRITE AFTER IT BLOCKED RILEY GAINES: 'WHOLEHEARTEDLY AGREE'
It asks Virginia's higher education institutions to submit updated comprehensive safety plans and instructs school divisions to promote safety resources.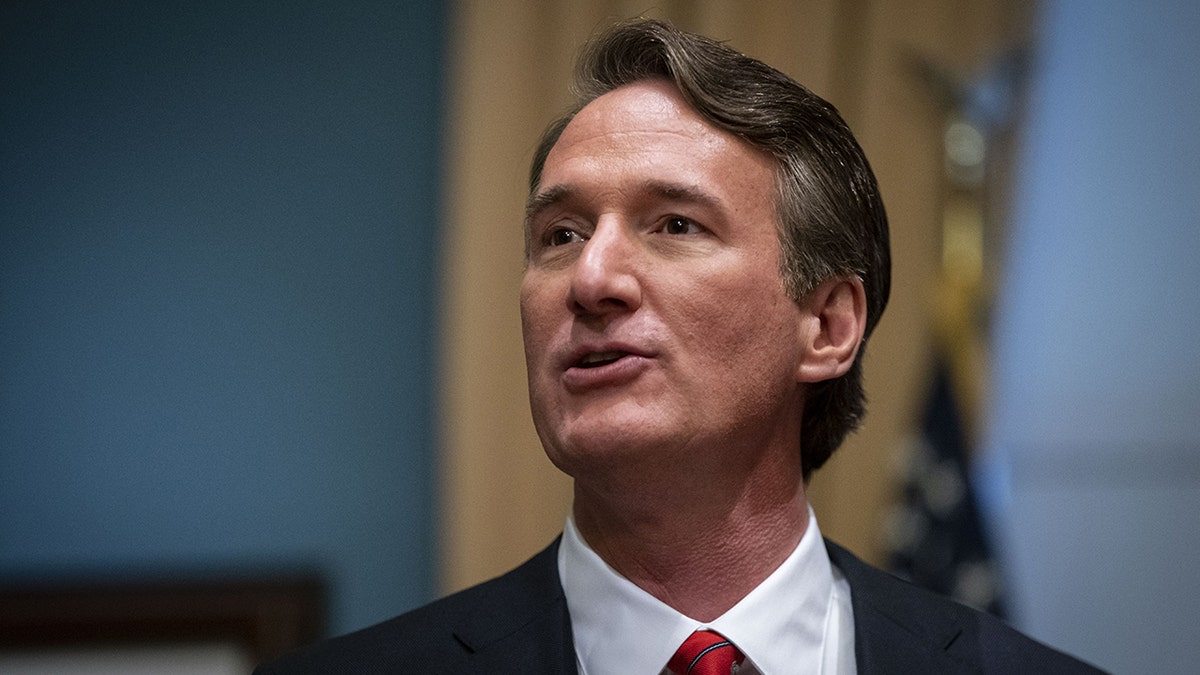 "Hatred, intolerance, and antisemitism have no place in Virginia. As Governor, the safety and security of all Virginians is my paramount concern," Youngkin said in a statement. The state wants to protect community centers and houses of worship not just for Jewish people, he said, but "all religions, including those of the Muslim faith, who are increasingly concerned about backlash."
YOUNGKIN ADMIN IDS 3,400 NAMES MISTAKENLY PURGED FROM VIRGINIA VOTER ROLLS OVER PROBATION VIOLATIONS
He discussed the order in an interview on CBS Mornings, saying the directive was in response to "a massive increase in antisemitic threats" around the state, as well as out of concern for members of the Muslim community.
His order cited reports of antisemitic slogans during street protests in Richmond, reports of a man removing fliers on Virginia Commonwealth University's campus that depicted Israelis who had been kidnapped, and reports by Jewish students at William & Mary saying they had been verbally assaulted on campus.
"I had a family come up to me at a recent gathering, a Jewish family, saying that they were afraid for their children, Youngkin said. Right now, he said, "is an important moment for us to stand strong against hate, to remind everyone that there is no room for hate in Virginia or America."
CLICK HERE TO GET THE FOX NEWS APP
Youngkin has met with Jewish faith leaders around the state since Hamas' bloody Oct. 7 rampage, which ignited the war. He condemned the attack as a "barbaric act of terrorism" and a crime against humanity in remarks earlier this month at a Richmond synagogue.