In today's fast-paced world, the classic tale of bumping into 'the one' at a coffee shop is getting rare. Now, a single selfie on the dating app SciMatch is all it takes to open the doors to potential romantic sparks. 
This newcomer on the dating app scene is shaking things up by tossing out the tedious task of crafting dating profiles, opting instead to dive into AI-powered facial recognition. 
CLICK TO GET KURT'S FREE CYBERGUY NEWSLETTER WITH SECURITY ALERTS, QUICK VIDEO TIPS, TECH REVIEWS, AND EASY HOW-TO'S TO MAKE YOU SMARTER
Love at first . . . algorithm? 
SciMatch proposes a simple premise. Snap a selfie, and let the app do the rest. Its AI, named A.I. Ruby, scans your facial features to deduce personality traits and fish out compatible profiles from its database. 
While this method promises an escape from the tedious swipe-left, swipe-right routine, it also veers away from the age-old romantic notion of stumbling upon love organically. There's a certain charm in getting to know someone through shared smiles, awkward silences and the gradual unraveling of personalities over coffee dates. SciMatch, with its tech-driven approach, seems to leapfrog over these tender, formative moments.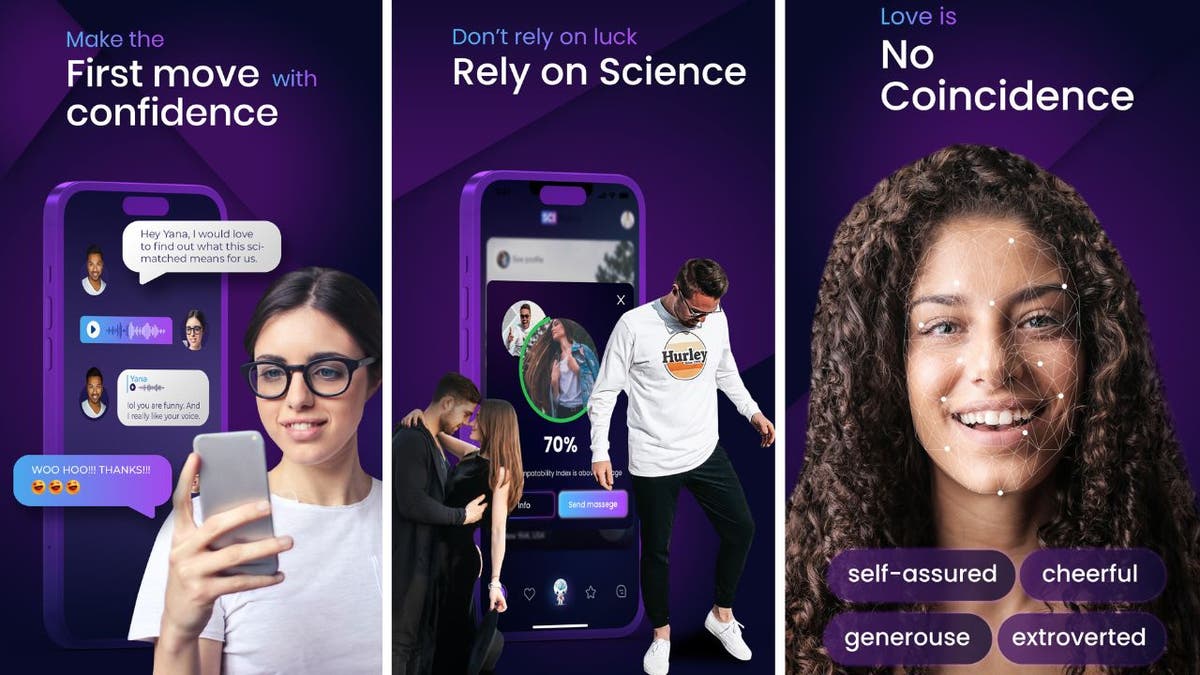 How facial features reveal the 'Big Five' personality traits 
The underpinning science of SciMatch encompasses a collective body of research in the field that demonstrates the capabilities of deep learning algorithms in extracting personality traits from facial images. The research delves into how our faces can be a roadmap to understanding traits like extroversion, neuroticism, openness, agreeableness and conscientiousness. 
PHILIPPINE MILITARY ORDERED TO STOP USING AI APPS
These traits form a part of a recognized model in psychology known as the "Big Five" personality traits, which are often considered to be the core traits that encompass a range of other personality traits. This research suggested that machine learning could be employed to identify these "five-dimensional personalized features" from static facial features. 
SciMatch lets you find lookalike matches to your celebrity crush 
Adding a sprinkle of celebrity allure, SciMatch allows you to upload photos of your celebrity crushes in a bid to find lookalike matches. It's a fun, playful feature but also a stark reminder of how digital dating is morphing into a somewhat superficial game where appearances reign supreme. 
SciMatch's virtual speed dating feature 
A virtual speed dating feature of the SciMatch app allows you to have five-minute video dates with potential matches and see your compatibility in real time. If you like someone, you can send them a message or a wink to show your interest and continue the conversation on the app. 
GET MORE OF MY SECURITY ALERTS, QUICK TIPS & EASY VIDEO TUTORIALS WITH THE FREE CYBERGUY NEWSLETTER – CLICK HERE 
The price of digital love 
SciMatch has got people talking with its claims of an 87% accuracy rate in personality matching. It's a hit with many, but not all are singing its praises. Some critics call it "complete wizardry" and worry that it's pulling us away from real, human connections. The quick chase for the "perfect match" might be skipping over the nice part of slowly getting to know someone. 
We reached out to SciMatch, and Yanina Strylets, its Founder and CEO, had this to say: 
"Through AI, we delve deeper than mere appearances and shared interests; we tap into the very essence of human connection — the alignment of personalities. After all, love isn't about both adoring cats or liking the same sport; it's about our souls resonating with each other. Faces tell stories that words often can't, and they're our guiding compass, providing honest data that's not easy to forget. With the help of AI and proven psychological models, we're here to light the path to genuine connection." 
How technology is transforming online dating 
Now, with SciMatch and other dating platforms diving into AI, the dating game is getting a tech twist. Big players like the company behind Tinder, Hinge and OkCupid are also playing around with AI to make dating easier.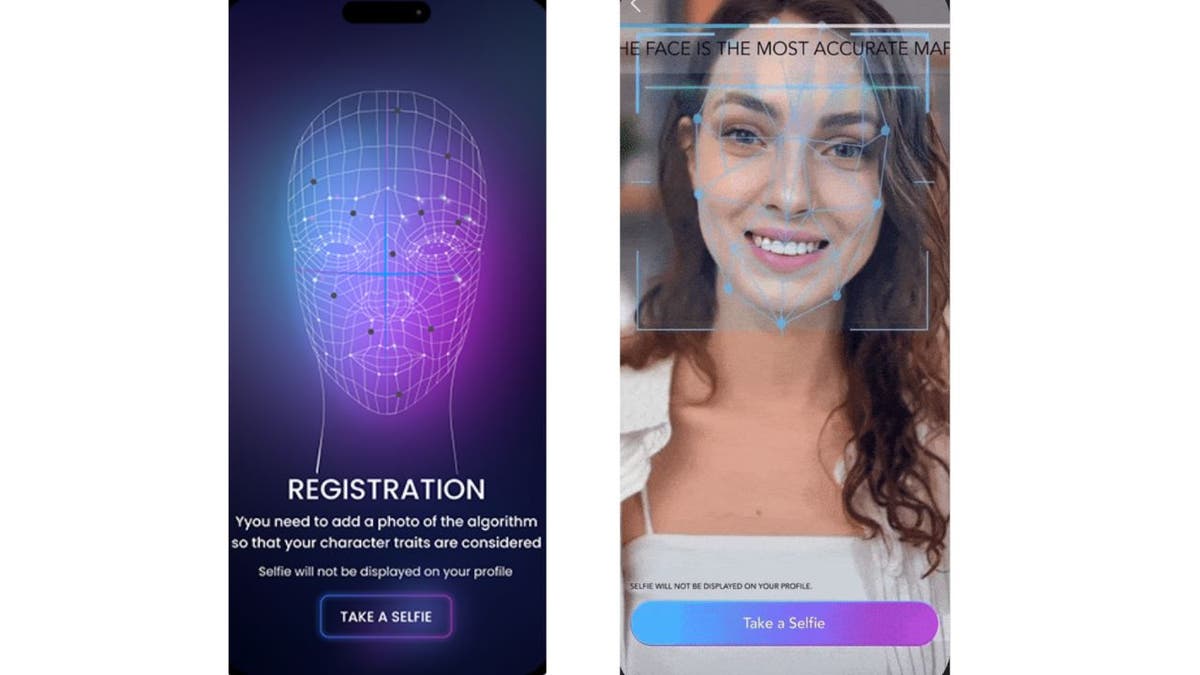 MORE: HOW TO AVOID THE WORST DATING APP SCAMMERS 
Scammers can use AI to create fake profiles and trick you 
Here's the snag: With AI, there could be a new set of scams popping up. One big concern is fake profiles made using AI.  
Imagine a profile where the photo, the voice on the other end of the phone, and even the funny bio were all cooked up by AI. It's like a fake person pretending to be real, which could open a whole new door for scammers. This means real people looking for love might get tricked emotionally and even financially. 
With AI getting in on the dating action, it's becoming easier for scammers to create fake identities. The tech for making fake images and voices is rapidly getting better, which could lead to more fake profiles that seem very real.  
The scary part? There's a real possibility you could fall for someone who turns out to be just a bunch of code and not a real person. 
MORE: DON'T EVER DO THIS ON A DATING APP
How to spot and avoid online dating scams on dating apps 
Online dating scams are a serious threat to your safety and finances, so you should be careful and vigilant when looking for a potential match on any dating app. 
Be wary of profiles that have very little information, only one or two photos or photos that look like stock images or models. These could be signs of fake or bot accounts that are trying to lure you in. You can use tools like reverse image search to check if the photos have been taken from somewhere else. 
Don't rush to move the conversation to another platform, such as email, phone or social media. Scammers often try to get you to leave the dating app or site so they can avoid security measures and scam you more easily. Stay on the app or site until you feel comfortable and trust the person you're talking to. 
Be careful about sharing personal or financial information with someone you've just met online. Scammers may ask you for details like your full name, address, bank account, credit card or social security number. They may also ask you for compromising photos or videos that they can use to blackmail you later in a sextortion scam. Never send money or gifts to someone you haven't met in person. 
Watch out for red flags in their messages, such as poor grammar and spelling, inconsistent stories, vague answers, or requests for money or favors. Scammers may also try to manipulate your emotions by professing their love quickly, making you feel guilty or creating a sense of urgency. Don't fall for their tricks, and always trust your instincts. 
Do some research on the person you're interested in before meeting them in person. You can use internet tools like background checks or social media searches to verify their identity and see if they have any criminal records or suspicious activities. You can also ask them to video chat with you to see their face and hear their voice. 
If you decide to meet someone in person, always choose a public and safe place. Tell someone you trust where you're going and whom you're meeting. Don't let them pick you up or drop you off at your home or workplace. And don't leave your personal belongings unattended.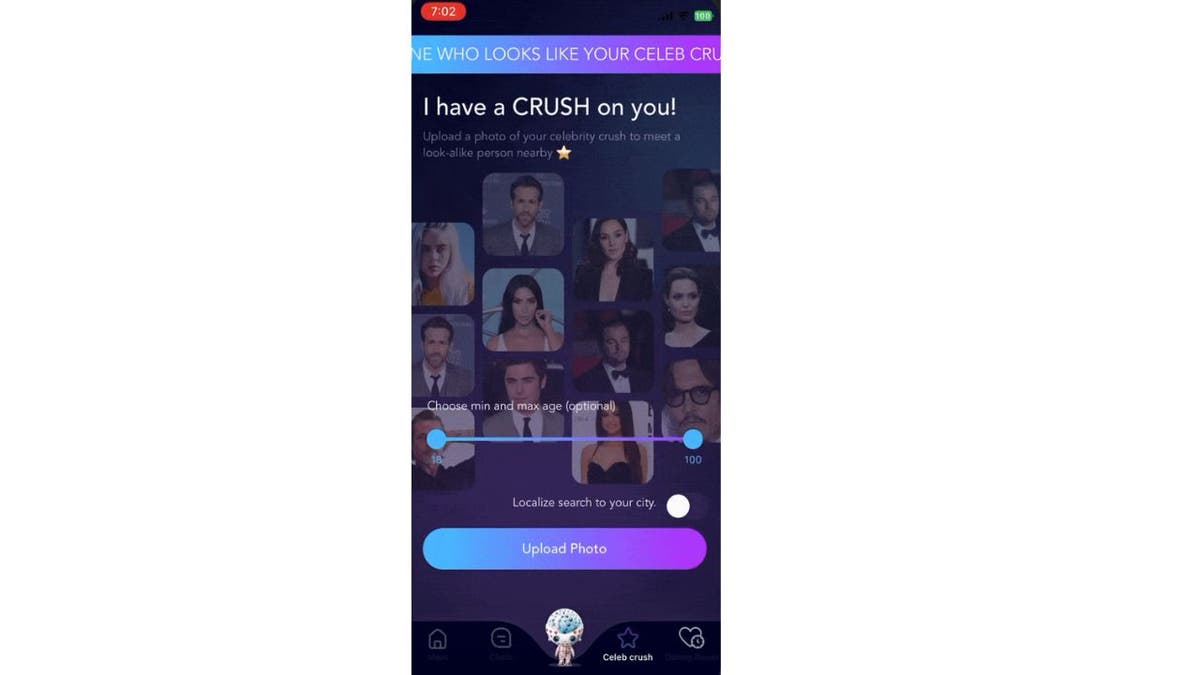 MORE: HOW CUNNING ROMANCE SCAMMERS DUPED FLORIDA MAN OF NEARLY A HALF MILLION DOLLARS 
Kurt's key takeaways 
As the digital world fills up with AI-powered dating apps like SciMatch, the sweet simplicity of old-school romance still holds a special place. There's something really warm about spontaneous chats and discovering the fun little quirks of someone through face-to-face talks. 
In the hurry to find the perfect match with smart algorithms, we might be missing out on the lovely and sometimes messy human side of dating. However, I also think that SciMatch could make dating easier and more fun for some people. 
As we venture into this modern chapter of digital romance, are we trading the heartfelt excitement of human connection for cold, precise algorithms? Would you give this app a whirl?  Let us know by writing us at Cyberguy.com/Contact 
For more of my tech tips and security alerts, subscribe to my free CyberGuy Report Newsletter by heading to Cyberguy.com/Newsletter.
CLICK HERE TO GET THE FOX NEWS APP
Answers to the most asked CyberGuy questions: 
What is the best way to protect your Mac, Windows, iPhone and Android devices from getting hacked? 
What is the best way to stay private, secure and anonymous while browsing the web? 
How can I get rid of robocalls with apps and data removal services?
Copyright 2023 CyberGuy.com. All rights reserved.