A top British government minister who represented the U.K. at the U.N. Security Council this week says he is seeing positive signs at the international body amid efforts to find common ground on ways to resolve the crisis that erupted from the Hamas terror attack on Israel.
"The U.N. is an opportunity, a place where you expose difference in order to try to find solutions. So you shouldn't walk in expecting to find unanimity, you should walk in expecting to find difference so that you can find areas of common ground that you work on," Tom Tugendhat, the U.K. Minister of State for Security, told Fox News Digital in an interview.
Tugendhat took the U.K. chair for the Security Council for a meeting on the situation in the Middle East, and used it to express British support for its ally Israel.
UN FAILS AGAIN TO PASS RESOLUTION ON ISRAEL-HAMAS VIOLENCE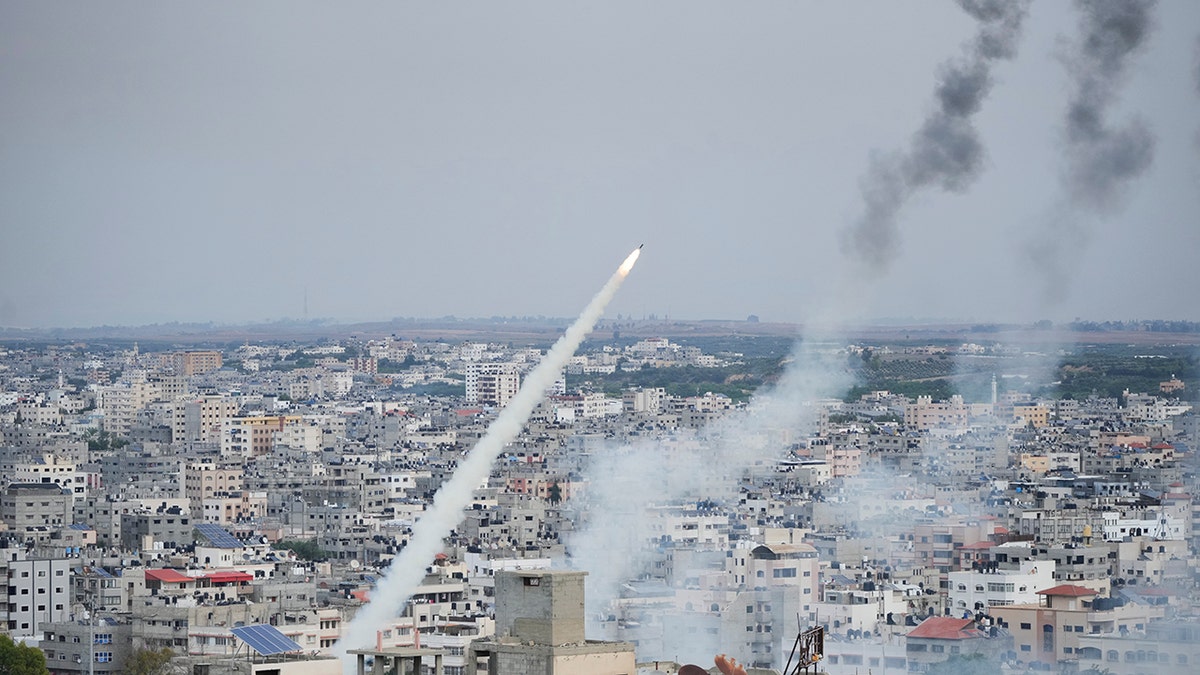 "The U.K. stands resolutely with Israel in defending itself against terror," he told the Council. "We are clear that it must act in line with international humanitarian law and take every possible step to avoid harming civilians. We have given that message to Israel as a friend and ally, and we restate that position in this Council."
Tugendhat told Fox News Digital after the meeting that there were two clear messages that emerged from the gathering and his discussions with other governments' officials.
"The first is Israel's right to self-defense," he said. "It is simply unacceptable that the state of Israel should have to be there to get murdered by Palestinian terrorists, Hamas, every few weeks, months or years. That's clearly unacceptable. The second thing is that the Palestinian people should not suffer for the fact that Hamas has occupied and controlled that territory for… 30 or so years and therefore, finding ways in which we can get aid in through the Rafah crossing and support Palestinian civilians is incredibly important."
"Is that the answer to all it? No, but that is a good place to start building on the direction of travel," he said.
ISRAEL WITHHOLDING VISAS FOR UN OFFICIALS AFTER HAMAS COMMENTS: 'TEACH THEM A LESSON'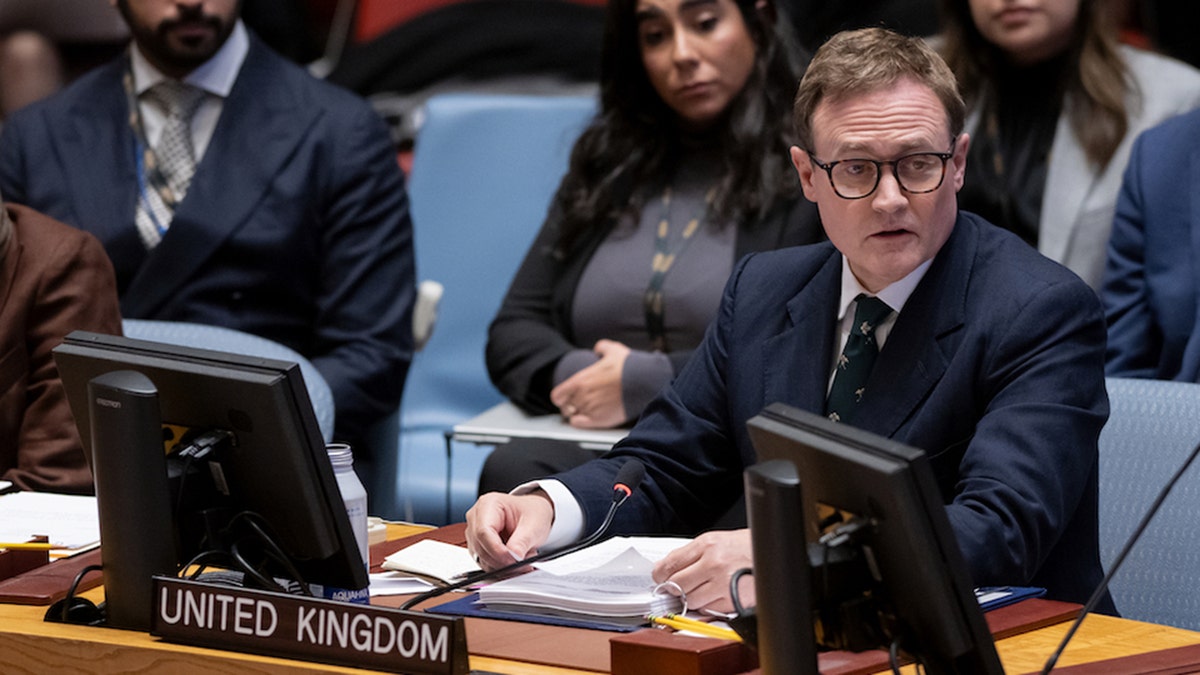 Tugendhat said that the U.K. is working "extremely closely" with the U.S. (Tugendhat sat alongside Secretary of State Antony Blinken at the meeting), as well as other countries like France and Germany, in addition to Arab countries who he said were concerned about the export of Iran-backed terrorism.
As for progress being made, Tugendhat indicated that there was much more work going on behind the scenes and that even those who publicly appeared to be at odds with the U.K. and others (resolutions in support of Israel have been blocked in the chamber) may be expressing different views and openness to cooperation during private conversations with senior officials and ministers. 
"I think what's interesting and certainly positive is that there are many states who publicly are not yet in the right place for expressing the views that we need to see, but privately are, and are beginning to work on different ways of bringing together coalitions so that when they're ready, they're ready as a bloc rather than as individuals. And I think that is positive," he said.
Tugendhat is also meeting with social media companies while in the U.S., as part of efforts to find ways to crackdown on the social media activities of Hamas.
"Hamas is not just spreading misinformation and disinformation. It's spreading hatred," he said. "It's inspiring terror, and it's attempting to radicalize and spread fear. Now, this is completely unacceptable."
"There is no world in which it is okay for hateful terror groups — whether they're the kind of individuals who operated in Christchurch a number of years ago or whether they're an organized terrorist outfit like Hamas — should be using platforms that are built to promote human cooperation in order to spread human misery," Tugendhat said.
He said the conversations with companies like Meta, Google and X "tend to be positive, tend to be engaged and tend to be looking for solutions that respect the privacy and autonomy of their users, but also recognize the responsibility of the social network."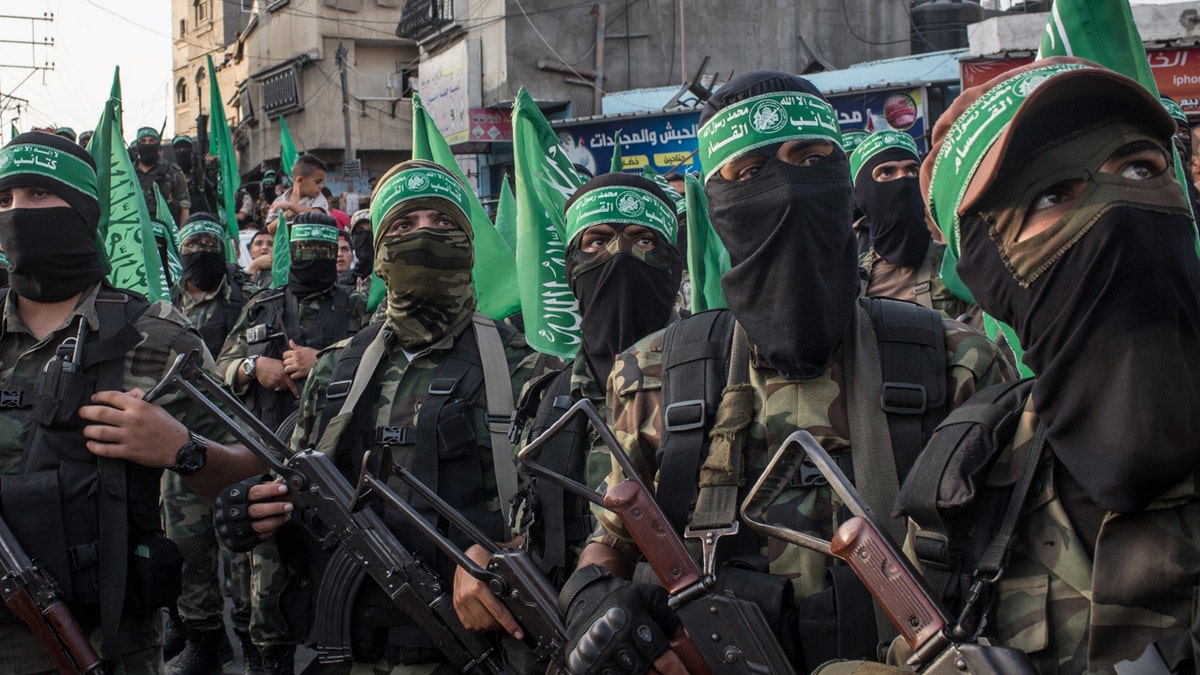 Such conversations, he said, now are a recognition of reality in a world where social media companies can be larger than states, not just in the sense of their user base but also their influence — which poses a challenge for the companies and for nation states.
"It's also challenging for them because many of them are new businesses, by which I mean they've created in the last 10, 15 years, and they didn't think that they would be operating when they were set up as nation-states with such power and such authority," Tugendhat said. "Well, they are — and they now need to think about that."
Fox News' Emily Robertson contributed to this report.