NEWYou can now listen to Fox News articles!
Red states are passing school choice left and right, but the COVID-induced momentum hasn't broken through to blue states, where politicians are owned by the teachers unions.
In fact, while school choice is on the march in many red states, Illinois Democrats have all but killed a tax credit scholarship program for low-income families. In Pennsylvania, even though Democratic Governor Josh Shapiro has repeatedly expressed support for private school choice, Democrats in the assembly are determined to put up a firewall to block any competition for the system.
As these battles continue to play out state to state, a school choice initiative at the federal level would be the most feasible way to expand education freedom to blue states in the short run – with the extra benefit of supercharging existing initiatives in red states.
A federal tax credit scholarship initiative is a simple idea: It would allow individuals and corporations from any state to donate to scholarship granting organizations in exchange for a federal tax benefit. Families from any state could then go to those organizations to apply for K-12 education scholarships.
CLICK HERE FOR MORE FOX NEWS OPINION
This concept is not new, at least at the state level. Twenty-one states have already passed tax credit scholarship programs for K-12 education. Florida's tax credit scholarship program was enacted over two decades ago and over 400,000 scholarships were awarded to students this year. Ten out of the 11 studies on the topic find that program expansion improved public schools in Florida because of competition. For example, the latest study found that "program expansion modestly benefited students (through higher standardized test scores and lower absenteeism and suspension rates) attending public schools closer to more pre-program private school options."
The latest peer-reviewed meta-analysis on the topic found the same overall relationship: school choice is a rising tide that lifts all boats. There are mountains of evidence that these programs help students succeed, make families happy, and lead to better outcomes in public schools. Plus, the bill specifically prohibits private education providers from being subject to government overreach. As the U.S. Supreme Court has ruled, private dollars directed through tax credit programs are not government money – they belong to the people.
PHILIP HAROLD: WHAT PARENTS AND THEIR CHILDREN REALLY NEED IN EDUCATION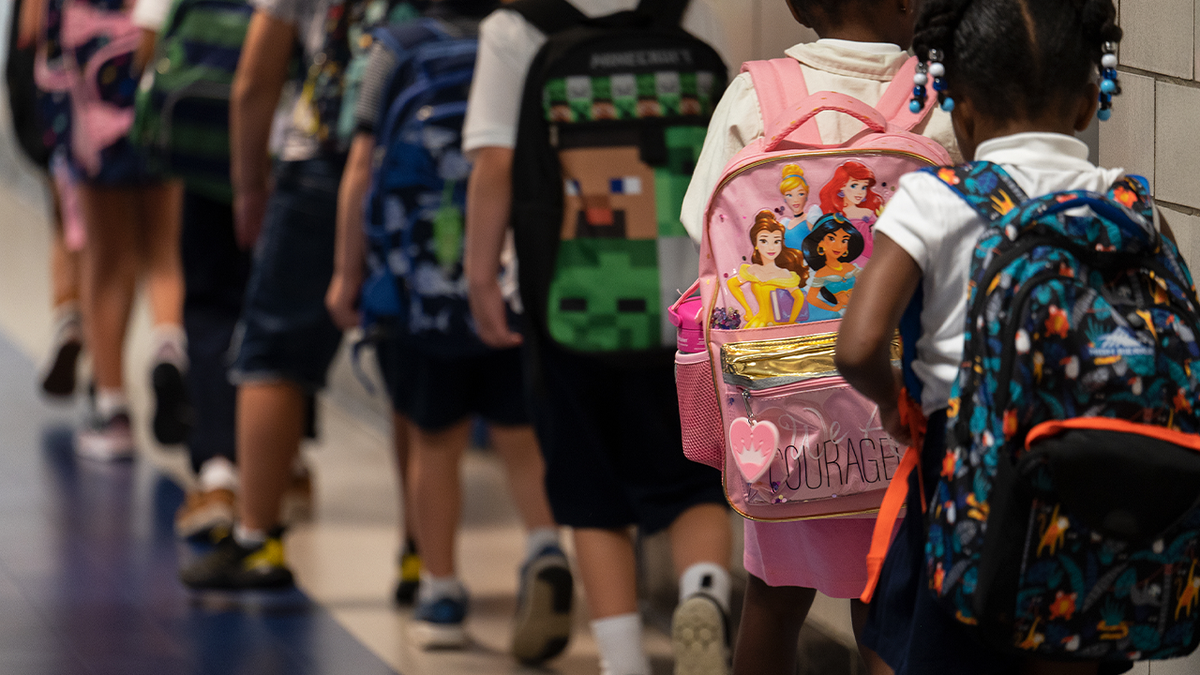 The idea is not new to Washington, either. In 2019, then-Education Secretary Betsy DeVos proposed the first federal tax credit scholarship, Education Freedom Scholarships; the next year, President Donald Trump called on Congress to pass tax credit scholarships. The idea has only gained steam since then. This year, Florida Governor Ron DeSantis voiced support of such an initiative at the federal level. Other top Republican presidential contenders including Nikki Haley, Vivek Ramaswamy, Mike Pence, and Tim Scott – an original cosponsor of the Senate bill – all support school choice as well.
Recent polling from OnMessage Inc. found that there is good reason for this growing endorsement. 66 percent of Americans support (22 percent oppose) a federal tax credit scholarship program, with near-supermajority support across party lines (63 percent support or higher).
The U.S. House Ways & Means Committee held a hearing on education freedom this week, and I testified in favor of the Educational Choice for Children Act, a federal tax credit scholarship bill that would help parents of up to two million students nationwide choose the education providers that best meet their needs.
CLICK HERE TO GET THE FOX NEWS APP
The bill already has 128 Republican cosponsors in the House and 28 in the Senate, but all Republicans should sign on. School choice is on the Republican Party platform and is part of the House Republicans' Commitment to America Agenda. The latest RealClear Opinion Research polling found that 80 percent of Republicans support school choice nationwide.
The bill currently doesn't have the votes in the Senate, as Democrats hold a slim majority in that chamber, but its chances of success could skyrocket if power shifts and Republicans win the White House in 2024.
Embracing education freedom is a smart move for the Republican Party. In doing so, the GOP can cement itself as the Parents' Party for years to come. It's time for House Republicans, who control the majority of the chamber, to step up to the plate and show America they've earned that moniker.
CLICK HERE TO READ MORE BY COREY DEANGELIS