NEWYou can now listen to Fox News articles!
Since October 7, the world has learned with mounting horror exactly what Hamas's terrorists did in Israel. Women and children slaughtered in their homes. Corpses paraded in the streets of Gaza. Screaming civilians dragged away on motorbikes. Now, the Israeli people fight for their lives, under the shadow of existential threat.
In the midst of this carnage, what our Israeli allies need is straightforward: American support for their right to exist and defend themselves. But astoundingly, President Joe Biden has now proposed exactly the opposite. He's decided to effectively fund their murderers.
Last week, Joe Biden unveiled to the American people his latest budget request. Despite what it says, his $106 billion request isn't really about supporting Israel. Far from it. Rather, this budget request asks Congress to approve billions of dollars in "humanitarian aid"—including some foreign relief funds for Gaza itself.
FREED ISRAELI HOSTAGE SPEAKS OUT ABOUT TERRIFYING HAMAS CAPTURE, DESCRIBES 'SPIDERWEB' OF TUNNELS
Gaza is ruled by a terrorist regime, currently holding captive dozens of innocent Israelis and numerous Americans. Let's get one thing clear. Our policy here should be blindingly simple: no aid until Hamas releases its hostages. 
Despite Hamas's murderous violence, and despite all the American hostages being held by terrorists, President Biden proposes lavishing these groups with still more money.
Biden apparently thinks otherwise, and has for a while now. Previously, the Trump administration had cut off foreign aid for the UN's Relief and Works Agency for Palestine Refugees. That's because these U.N.-run schools employ teachers who celebrate terrorist "martyrs" and call the firebombing of Jewish buses a "barbecue party." And as even the U.N. now admits, Hamas has used its school buildings to stockpile and shoot rockets. Unconscionably, the Biden administration resumed this U.N. funding—to the tune of $344 million in 2022.
All of that was bad enough. But now, despite Hamas's murderous violence, and despite all the American hostages being held by terrorists, Biden proposes lavishing these groups with still more money.
CLICK HERE FOR MORE FOX NEWS OPINION
Making matters worse, this proposal comes on the heels of Biden's disastrous, $6 billion attempt to buy off Iran. Iran, of course, has been a longtime supporter of Hamas. But last month, the Biden administration agreed to unfreeze $6 billion in Iranian assets—handing the regime vast financial resources to fund terrorism. This is exactly the kind of negotiation with terrorists America can't afford. Now, every other group—Hamas included—knows that this Administration will pay their shakedown demands.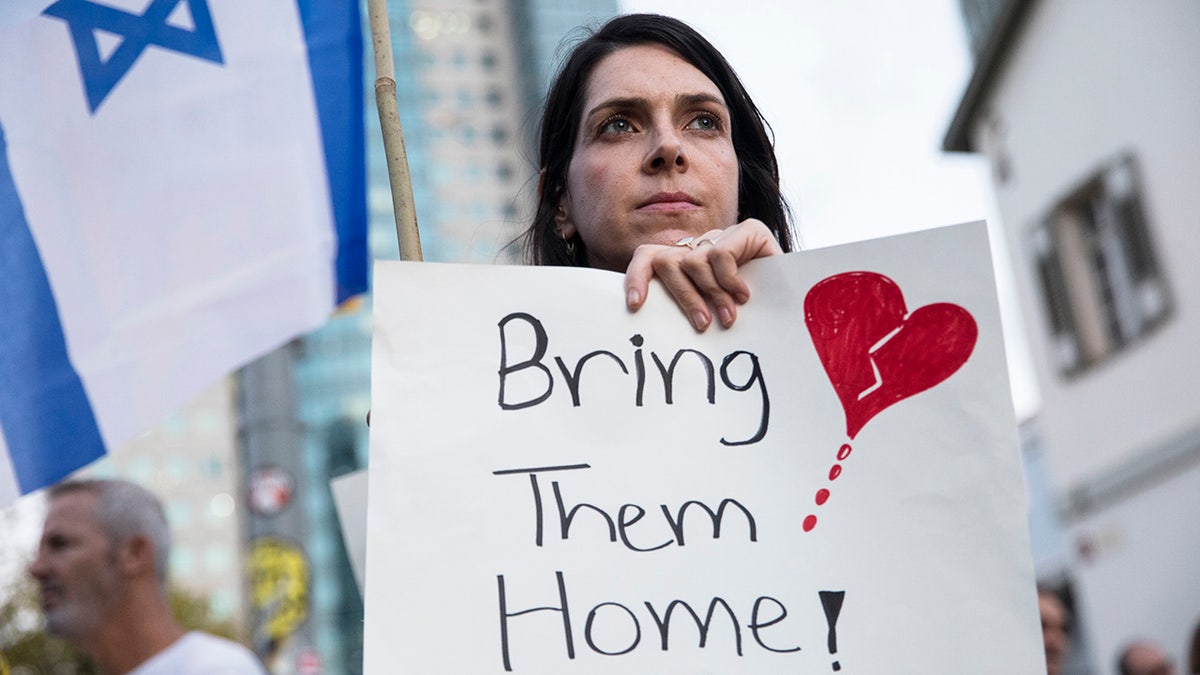 If Joe Biden and his team won't keep Americans safe, it's up to Congress. And here Republicans must take a hard line: no foreign aid for Gaza—none—until every last American hostage is freed and safe. 
CLICK HERE TO GET THE FOX NEWS APP
Of course, that's the bare minimum. There are plenty of other reasons that Congress should reject Biden's monster budget request. Among them: we shouldn't be propping up Ukraine's entire society—government workers and Ukrainian farmers are now apparently on the American dole—and we need to invest more in China deterrence and southern border security.
But above all else, no funding for terrorist groups. Every American, regardless of political party, should be able to agree on that.
CLICK HERE TO READ MORE FROM SEN. JOSH HAWLEY