Sen. Mitt Romney, R-Utah, privately lambasted Republican presidential candidate Chris Christie after his 2016 endorsement of former President Donald Trump, according to a new biography of Romney released Tuesday.
In an early 2016 email described as "curt," Romney told Christie that he was "stunned" the latter had endorsed Trump, according to the biography "Romney: A Reckoning," an advance copy of which was shared with Fox News Digital. The book, which details the tense back-and-forth in addition to other insights from Romney's lengthy political career, was released Tuesday and authored by journalist McKay Coppins.
"If you ever want to have a rational conversation about all of this, I am always happy to do so," Christie finally wrote in response after Romney sent him multiple messages over the course of several weeks regarding his Trump endorsement, according to the book.
"He is unequivocally mentally unstable, and he is racist, bigoted, misogynistic, xenophobic, vulgar and prone to violence," Romney said, per the book. "There is simply no rational argument that could lead me to vote for someone with those characteristics. I believe your endorsement of him severely diminishes you morally — though probably not politically — and that you must withdraw that support to preserve your integrity and character."
TRUMP AS HOUSE SPEAKER WOULD BE 'DUCK-BILLED PLATYPUS' OF POLITICS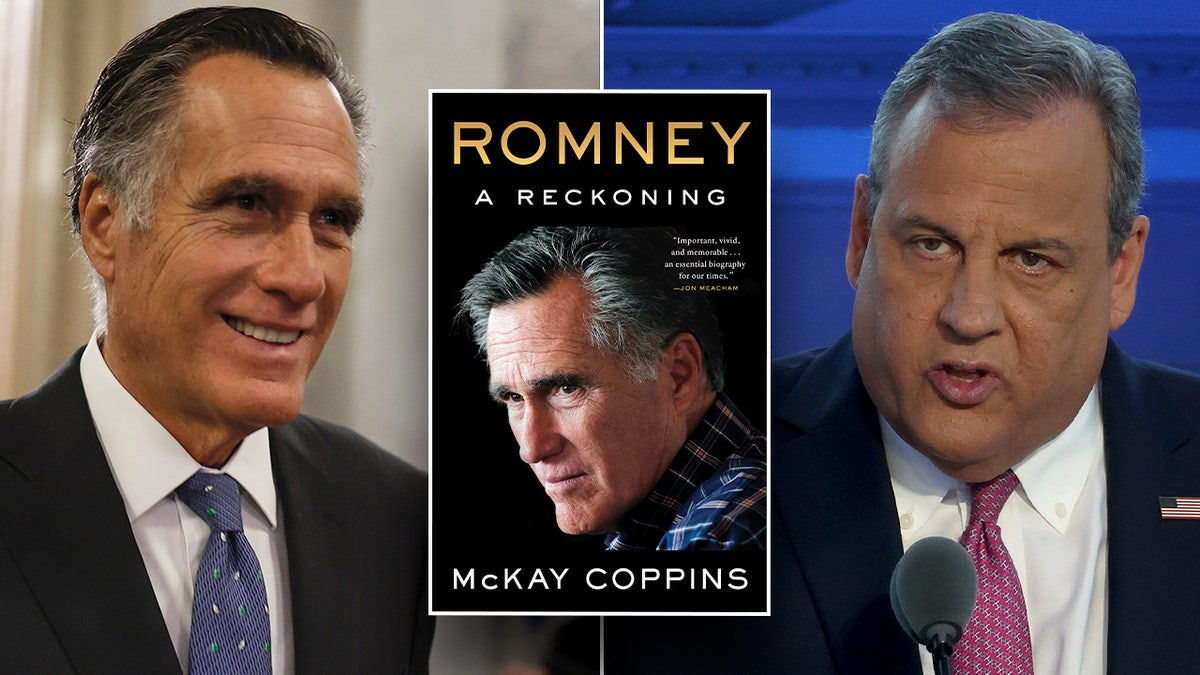 On Feb. 26, 2016, Christie announced he would endorse Trump, who had emerged at the time as a front-runner to win the GOP presidential nomination. In a surprise news conference, Christie stood with Trump and stated he was "happy to be on the Trump team," adding that he looked forward to working with him.
Christie, who formerly served as governor of New Jersey, dropped out of the Republican primary weeks prior to the endorsement on Feb. 10, 2016. He dropped out after failing to win a significant portion of votes during the Iowa caucus and New Hampshire primary.
POLL SHOWS TRUMP AND BIDEN NECK-AND-NECK IN 2024 ELECTION, BUT INDEPENDENT BIDS COULD CHANGE THE RACE
Meanwhile, Christie launched a second bid for president in June and has spent a considerable amount of effort attacking Trump.
"He's completely full of cr–, and he makes it up as he goes along," Christie said of Trump last week.
The former New Jersey governor has also called Trump "Donald Duck" for avoiding the first two Republican debates of the 2024 election cycle.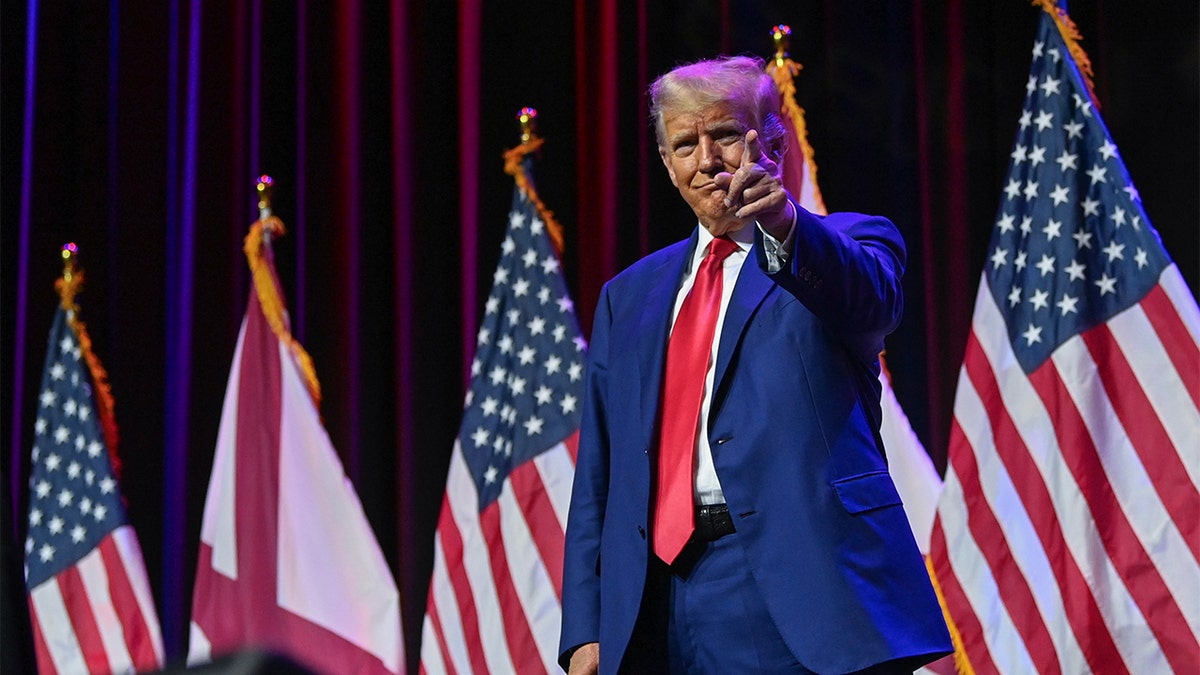 "Chris was one of many—including myself—who hoped that Donald Trump would become as 'presidential' as he claimed," Romney told Fox News Digital in a statement. "And like me, Chris was sorely disappointed. Since Trump's denial of his election loss, Chris has been an outspoken voice of truth. His honesty, integrity and strength of character have been in clear relief."
And a spokesperson for Christie pointed to recent statements in which the former governor admitted to being mistaken in endorsing Trump.
"I'm not perfect. I can be wrong sometimes. I think everybody can," he told Vanity Fair earlier this year.
Coppins' biography of Romney sheds additional light on how the Utah Republican, who unsuccessfully ran for president in 2012, continued to vigorously oppose Trump during the 2016 election. And it also details the moments leading up to, and following, Romney's highly publicized meeting with Trump after the election.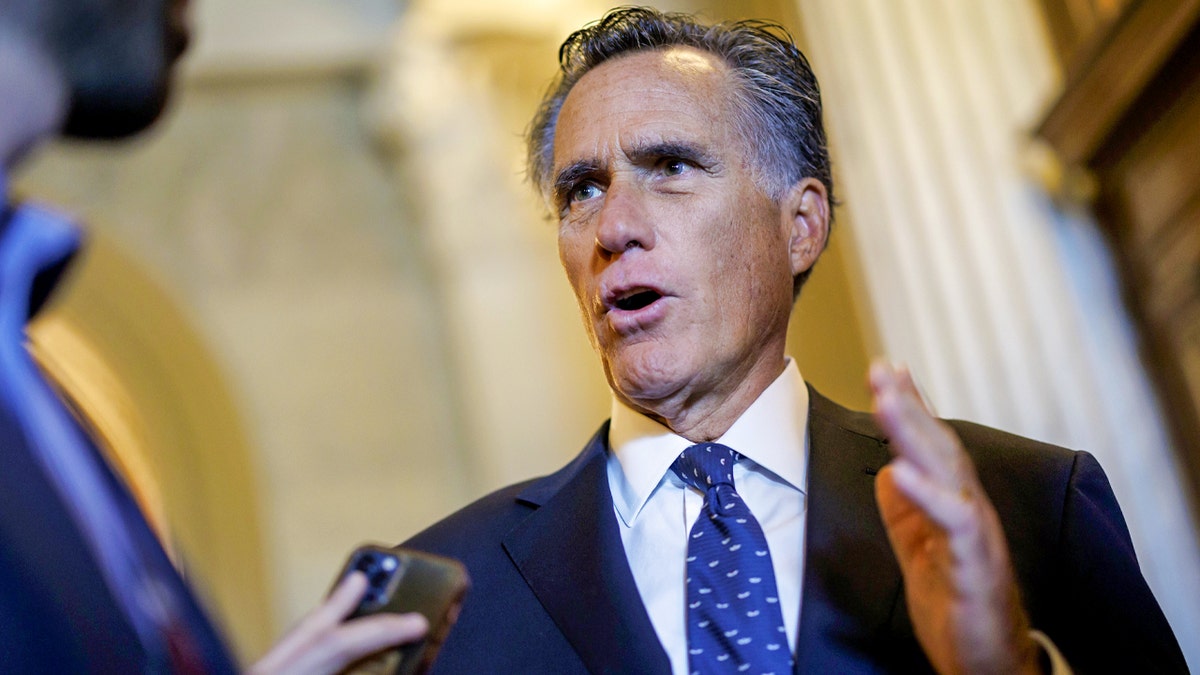 "You know, it's going to be hard for you to be seen as a credible [Cabinet] candidate here with all the negative things you've said about Donald Trump," former Vice President Mike Pence told Romney after the November 2016 meeting, according to the book. "So, it would be really helpful if you went out to the media after this meeting … and just said you were wrong, and that what you've learned has given you much more confidence in him being president."
"There's no way I can do that," Romney responded to Pence.
CLICK HERE TO GET THE FOX NEWS APP
Weeks later, Romney dined with Trump and told reporters afterward that Trump's actions following the election gave him "increasing hope that President-elect Trump is the very man who can lead us to" a better future.
Romney was ultimately not selected for a Cabinet position following the meetings, something he later reflected was a blessing in disguise.