U.S. Department of Energy (DOE) Inspector General Teri Donaldson issued a stark warning Thursday that the Biden administration is not properly equipped to manage a behemoth $400 billion green energy loan program.
Donaldson — whose remarks were delivered during testimony before the Senate Energy and Natural Resources Committee on Thursday — said the current structure of the Department of Energy's massive loan program brings "tremendous risk to the taxpayers." She further warned that there is substantial risk federal green energy awards will be made to entities with foreign entanglements that may go undetected.
"You have massive amounts of money moving quickly," Donaldson said. "All of these things happening at once create a level of risk that may, candidly, be unprecedented in terms of amounts of federal money moving in such a complicated landscape."
"On the issue of not funding our adversaries, I am greatly concerned about how things are going in that regard," she added. "The department has set up a vetting center, which is a step in the right direction. But it is now six months old, it has three employees, it has no written procedures. There is no clear path on what projects will be vetted, what the criteria will be used when they are vetted. It has a very, very long way to go, and that's of huge concern to me."
WHITE HOUSE-CONNECTED GREEN ENERGY FIRM AMONG FIRST BENEFICIARIES OF INFLATION REDUCTION ACT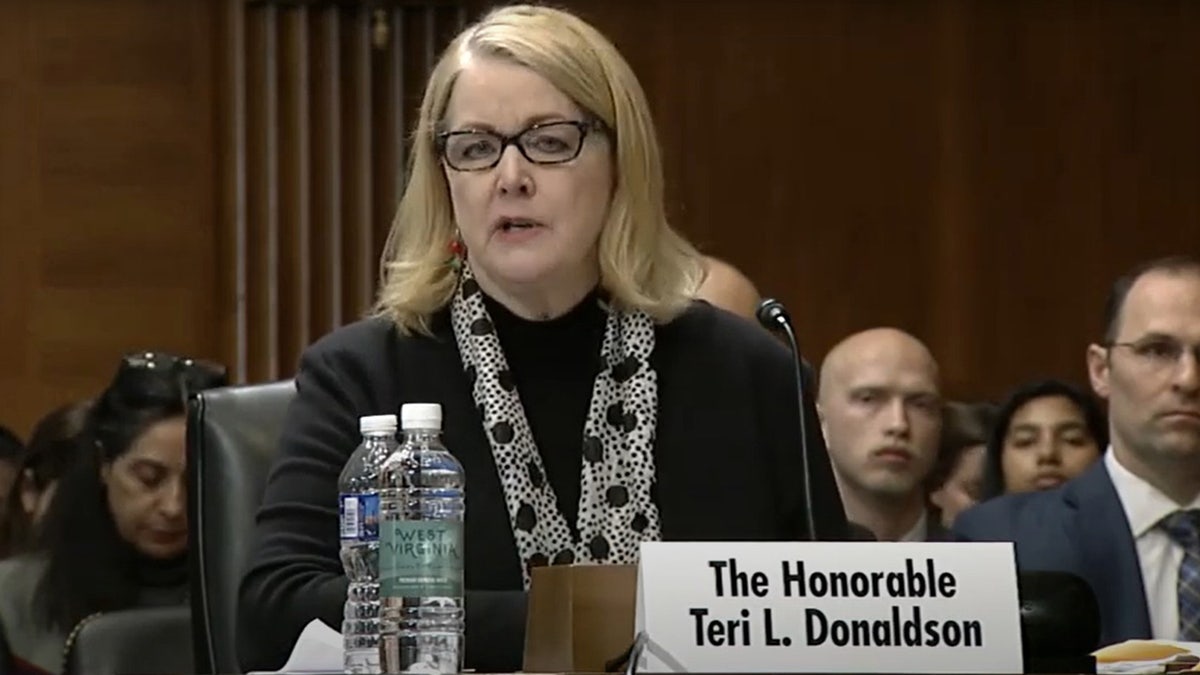 Under the Inflation Reduction Act (IRA), which Congress passed and President Biden signed in August 2022, the small DOE Loan Programs Office (LPO) saw its budget and loan authority spike considerably. Overall, the office has been given authority for loans and loan guarantees in excess of $400 billion, thanks, in large part, to the IRA.
Data that Donaldson shared with the Energy and Natural Resources Committee ahead of Thursday's hearing showed that the IRA alone boosted LPO loan authority by $350 billion, particularly through its $250 billion Energy Infrastructure Reinvestment Program/Innovative Technology Loan Guarantee designed to financially support green energy projects.
GOP SENATORS, MANCHIN TAKE ACTION TO BLOCK BIDEN'S CRACKDOWN ON GAS-POWERED CARS
In addition, the Infrastructure Investment and Jobs Act of 2021 gave $20 billion in loan authority to the DOE LPO, while the 2023 Consolidated Appropriations Act added another $15 billion in loan authority for the office.
The DOE inspector general said the size of the loan authority posed risk, as does the accelerated schedule which Congress orders it to find projects to fund.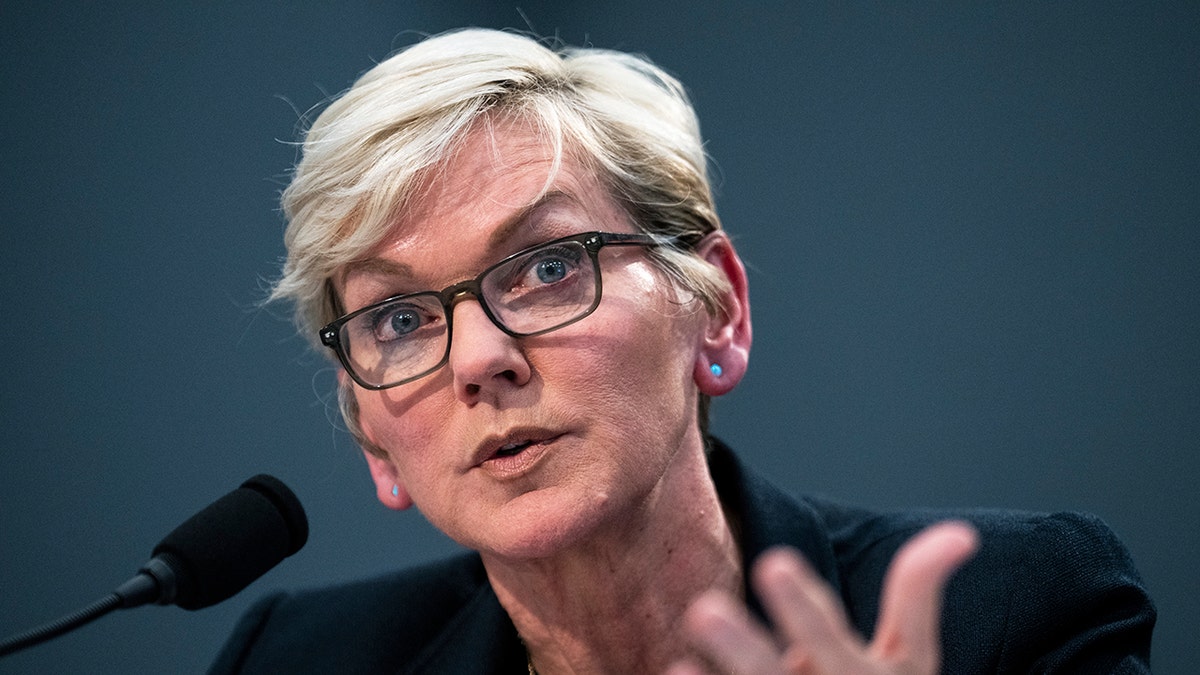 "One category of loan guarantees worth an estimated $250 billion will expire on September 30, 2026," Donaldson continued. "Another category of loan guarantees worth an estimated $40 billion will expire on the same date — $290 billion over the next three years or, put another way, roughly $8 billion per month over the next 36 months. There is no precedent in the department for this level and pace of financing."
"To put that amount into perspective, Wells Fargo, one of the nation's largest banks, had an outstanding domestic commercial and industrial loan balance of $292 billion as of the end of 2022," she told the lawmakers. "Further, many of these projects are designed to promote innovation by financing projects not otherwise acceptable by private equity investors — projects the markets do not view acceptable."
ON INFLATION REDUCTION ACT ANNIVERSARY, ENERGY GROUPS DEMAND END TO 'GREEN NEW DEAL-TYPE POLICIES'
She added that there remains a "real risk of funding entities with foreign ownership or control."
Donaldson's warning comes on the heels of a sweeping joint report published earlier Thursday by Sen. John Barrasso, R-Wyo., ranking member of the Senate Energy and Natural Resources Committee, and Rep. Cathy McMorris Rodgers, R-Wash., who chairs the House Energy and Commerce Committee.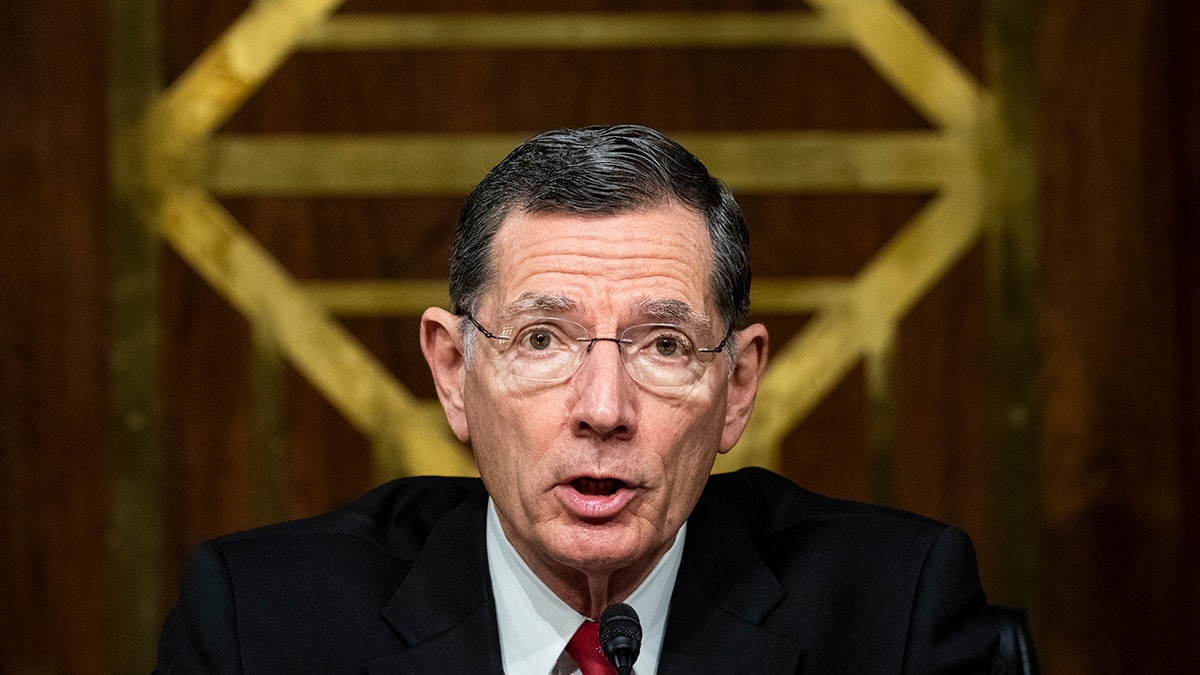 According to the report, there have been "multiple levels of failure" in the creation, implementation and execution of the IRA. The report highlighted how the IRA will increase national debt, harm the economy, pose conflict of interest concerns and serve to benefit Chinese industry.
"The 'Inflation Reduction' Act is one of the most economically disastrous pieces of legislation ever enacted. Just about every Democrat claim made in defense of this costly and irresponsible bill, including its title, is false," the joint GOP report stated.
CLICK HERE TO GET THE FOX NEWS APP
"More and more we are seeing reports detailing how researchers connected to China's military and intelligence services have penetrated our university system and research institutions, exploiting an atmosphere of open inquiry and free exchange of ideas to pilfer intellectual property," it continued. 
"We need to wake up to the threat, not finance it. The IRA should not be used to fund America's Chinese competitors. Unfortunately, it appears few real safeguards are in place to prevent this misuse of taxpayer dollars."