NEWYou can now listen to Fox News articles!
For many of us, parenthood is one of our greatest privileges—to watch as our children grow, learn and become young adults capable of doing great things.
And, with this privilege comes one of our greatest responsibilities—to raise and educate them in a way that leads them, ultimately, to pursue truth, to act justly, and be excellent in whatever career or vocation they choose.
Education, we can all agree, is of the utmost importance in the trajectory of a child's life. Parents rightly have the primary responsibility to teach their children well and to choose the best means of educating their children. Whatever form one's education takes – whether through public, private, or home schools – our system should work in concert with parents to ensure children are properly educated.
Sadly, the pandemic revealed that far too many public schools seem more focused on perpetuating a particular worldview, even when those views run directly contrary to what a parent knows is best for their own child.
Parents need transparency. Transparency to know what's being taught and why, giving parents the ability to fill in gaps—and correct mistakes.
CLICK HERE FOR MORE FOX NEWS OPINION
Consider the growing gap in student achievement: fully half of Texas students are unable to read on grade level, and close to two-thirds cannot do math on grade level. Such outcomes are unacceptable, especially if we believe that education is the key to a good life and future success. We must do a better job of delivering a variety of high-quality educational programs to meet the many needs of families, rather than relying on one-size-fits-all approaches.
Yet recently, we've seen an all-too-often scene: a parent raises concerns and is ignored, sent away, or publicly humiliated—even arrested—at a school board meeting. The system is viewed as the primary authority, and the parents viewed simply as the individuals who care for, clothe, and feed the child outside of school hours. We must return things to their proper order—parents' foundational roles as their child's primary educators must be respected.
Reforming public education around these three key principles—transparency, quality, respect—is of critical importance. But if we really want to build one of the most excellent educational systems in the nation, we need school choice.
Choice for parents to pull their students out of a school that does not fit their child's needs. Choice to pursue a different form of education if the public system fails to deliver the transparency, quality, and respect needed. Choice to bring their child up in the way that most closely reflects their moral values or is best suited to a child's particular gifts.
TEXAS STRUGGLES TO PASS UNIVERSAL SCHOOL CHOICE, BUCKING A TREND OF RED STATES THAT MADE IT POSSIBLE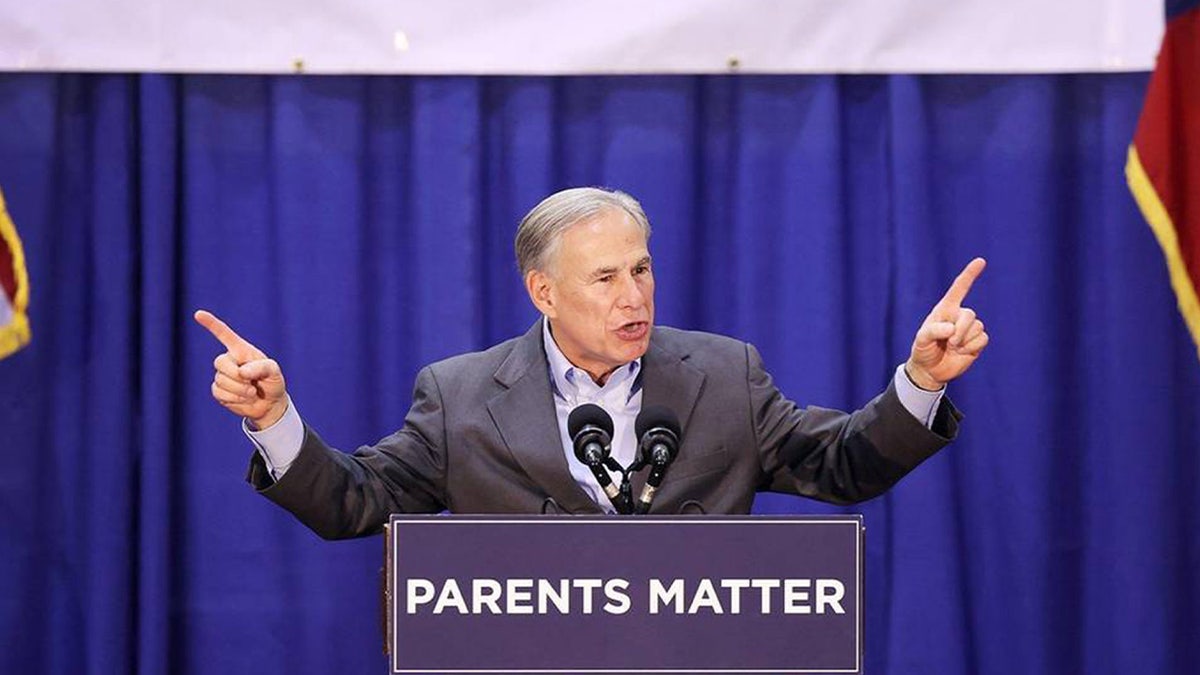 The Texas state legislature, now meeting in a special session called by Gov. Greg Abbott, is poised to give parents the power to choose the best education for their child through sweeping education legislation. The Parents Bill of Rights and a school choice program in the form of Education Savings Accounts (ESAs), together, would put parents back in the driver's seat of their child's education. Such efforts are aimed at recognizing the fundamental role parents play and their rights to transparency and the quality of taxpayer-funded education. Most importantly, ESAs would empower parents to direct educational funds toward high-quality schools and educational programs that best serve their child.
CLICK HERE TO GET THE FOX NEWS APP
This kind of reform has never been more needed than it is today. Already, many parents must make tremendous sacrifices to move into better school districts, to homeschool their children, or scrape together the means to afford a private school.
It's time for Texas to take the lead and empower millions of parents to do what's best for their child. Parents, not legislators or school boards, do indeed know best.