You know how you use your iPhone to chat with your friends or loved ones all the time? Most of us just type text messages back and forth, although typing long messages can get tiring. Sometimes, it feels like my fingers are going to fall off from all that typing.
That's why I sometimes like using audio messages instead. They are so much easier and faster to send. Plus, they let me express my emotions better than text, and iOS 17 makes sending them a breeze.
CLICK TO GET KURT'S FREE CYBERGUY NEWSLETTER WITH SECURITY ALERTS, QUICK TIPS, TECH REVIEWS, AND EASY HOW-TO'S TO MAKE YOU SMARTER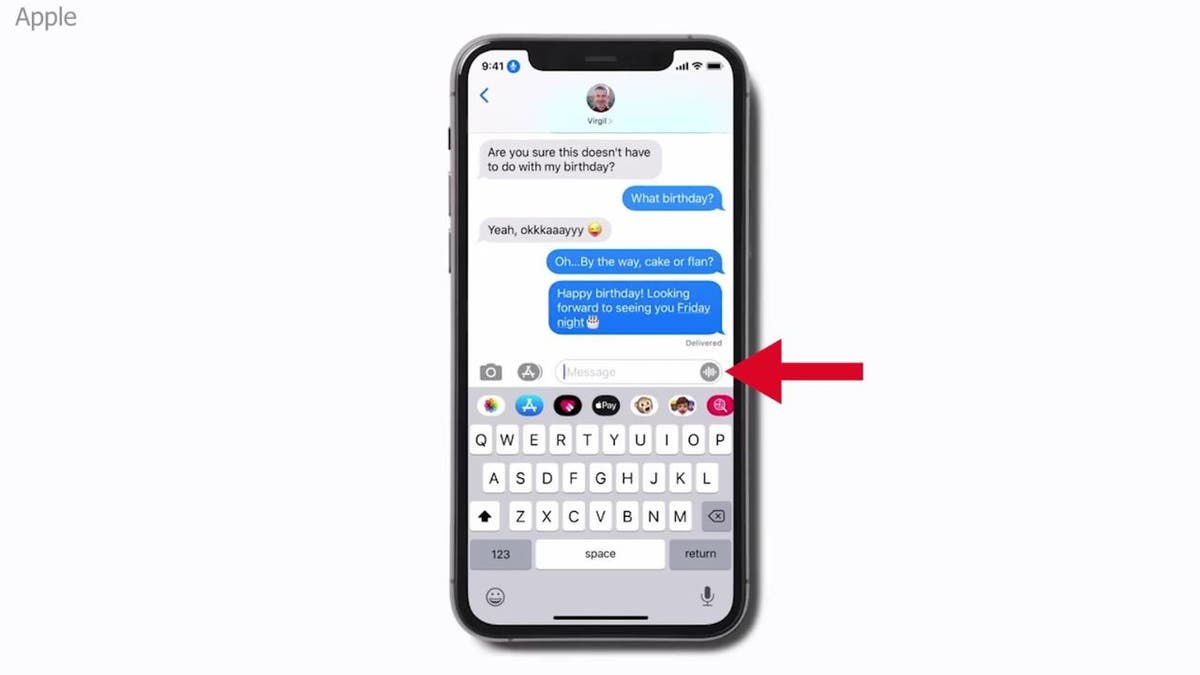 MORE: HOW IOS 17 LETS YOU SEE A LIVE TRANSCRIPT OF A VOICEMAIL AS IT'S BEING RECORDED
iOS 17 was designed to make several features on messages more consolidated and easier to manage, which includes sending audio messages. It also now allows you to pause and then continue recording the same message before sending it. Here's how to do it.
HOW TOM HANKS FAKE AI DENTAL PLAN VIDEO IS JUST THE BEGINNING OF BOGUS CELEBRITY ENDORSEMENTS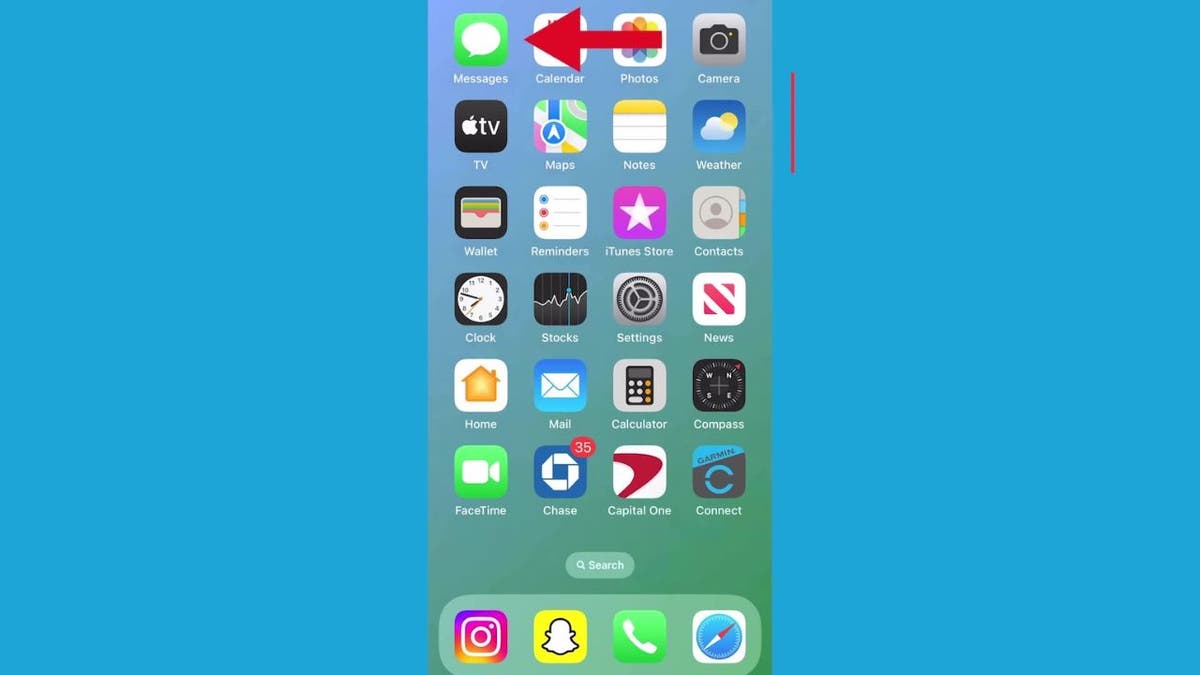 Then click on a conversation
WILL A VPN PREVENT APPS FROM TRACKING ME?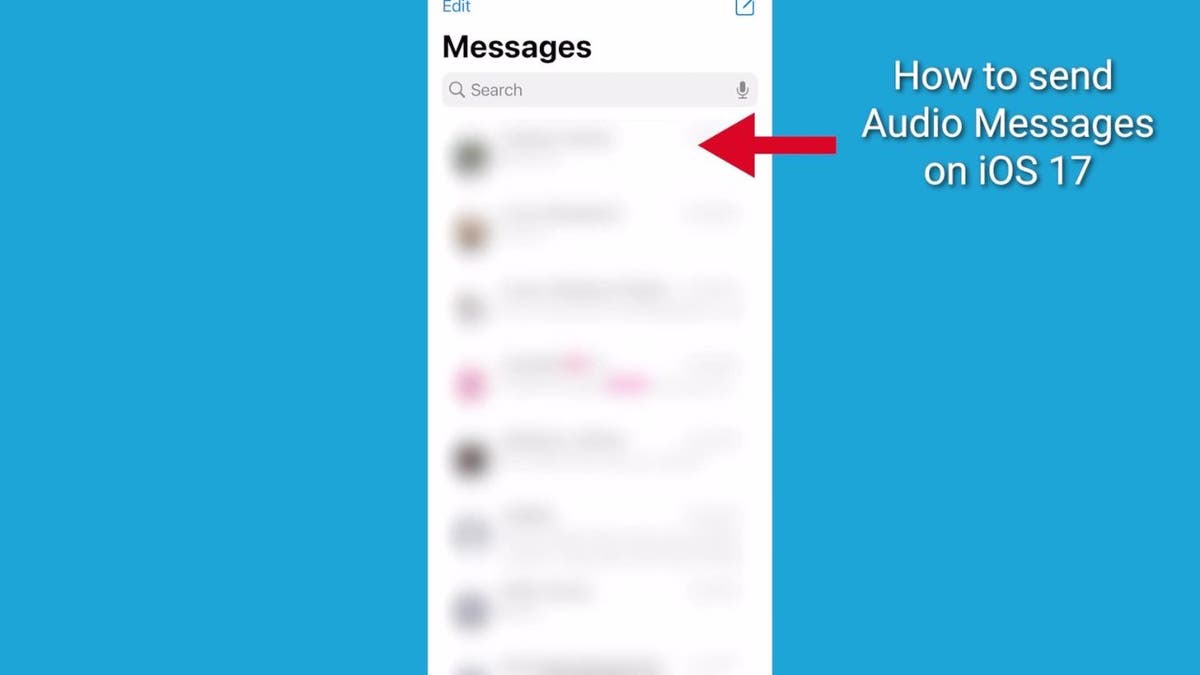 Tap the plus button at the bottom left
WHY YOU MIGHT BE ASKED TO FLASH A SMILE INSTEAD OF A TICKET THE NEXT TIME YOU ENTER A SPORTS STADIUM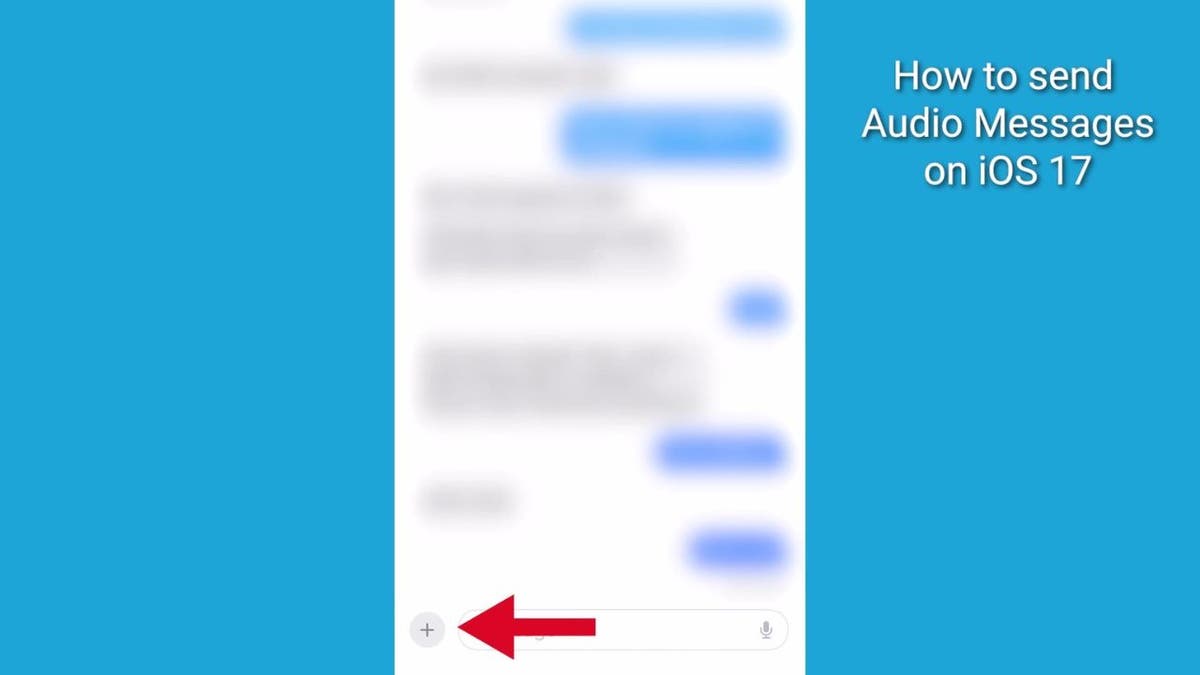 Next to the orange waveform, press audio, and it will begin recording
SNEAKY LIGHTBULB SECURITY CAMERAS ARE THE NEXT BIG THING IN HOME SECURITY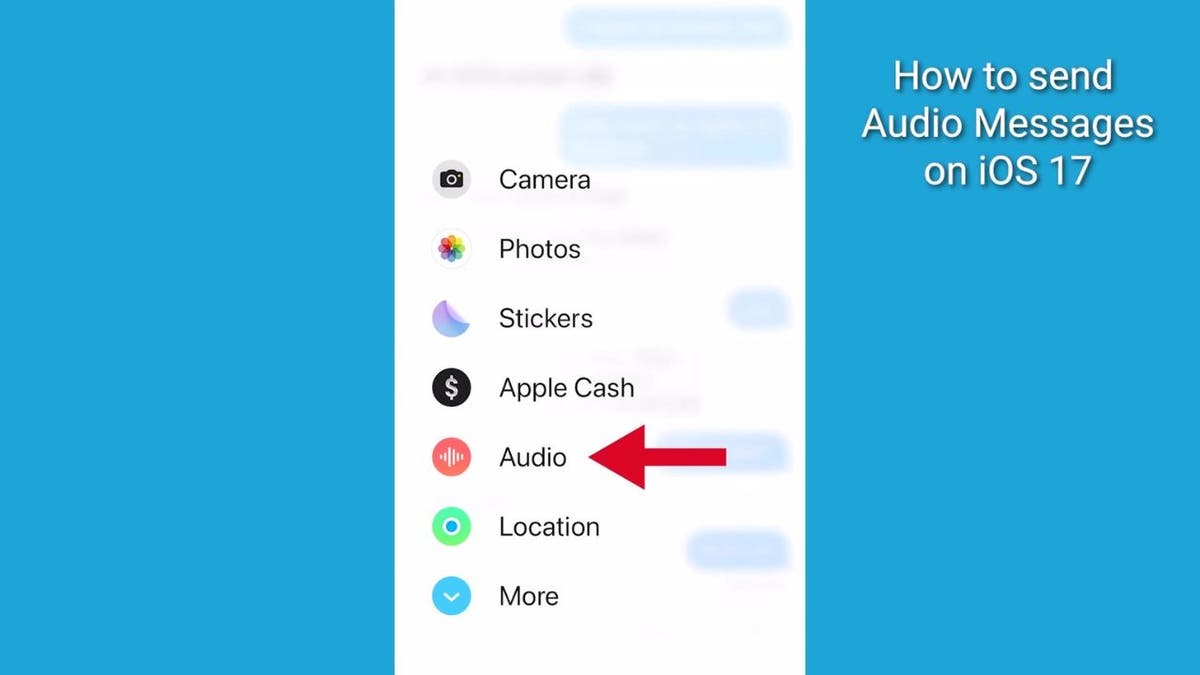 With iOS 17, you are now able to pause your recording by hitting the square red icon button 
HIDDEN IPHONE SETTINGS TO CHANGE THE MOMENT YOU DOWNLOAD THE NEW IOS 17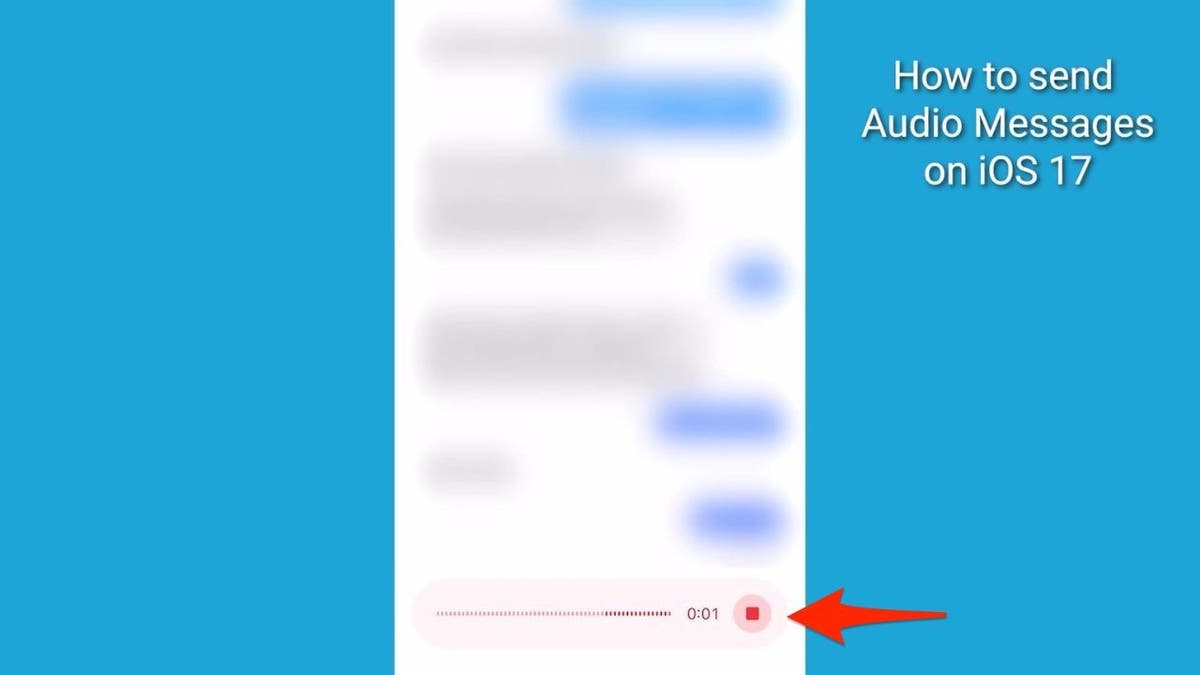 And then continue recording the same message by tapping on the '+' icon inside the recording interface. This action will initiate the recording process again. The feature allows you to pause and resume recording an audio message as many times as needed
HOW TO SMARTLY ORGANIZE YOUR PHOTOS ON A MAC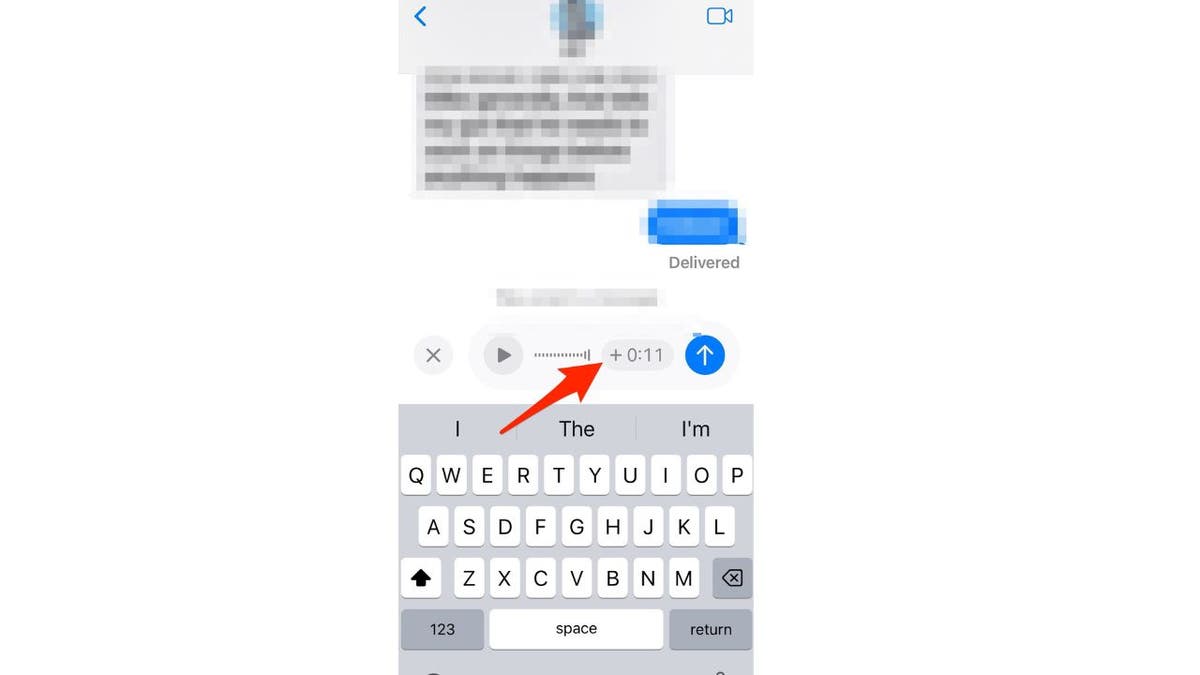 When you're finished recording, tap the square red icon button. You can then listen to the recording by pressing the play button 
TOM BRADY, PARIS HILTON, SNOOP DOGG AND KENDALL JENNER CHANGE THEIR NAMES FOR AI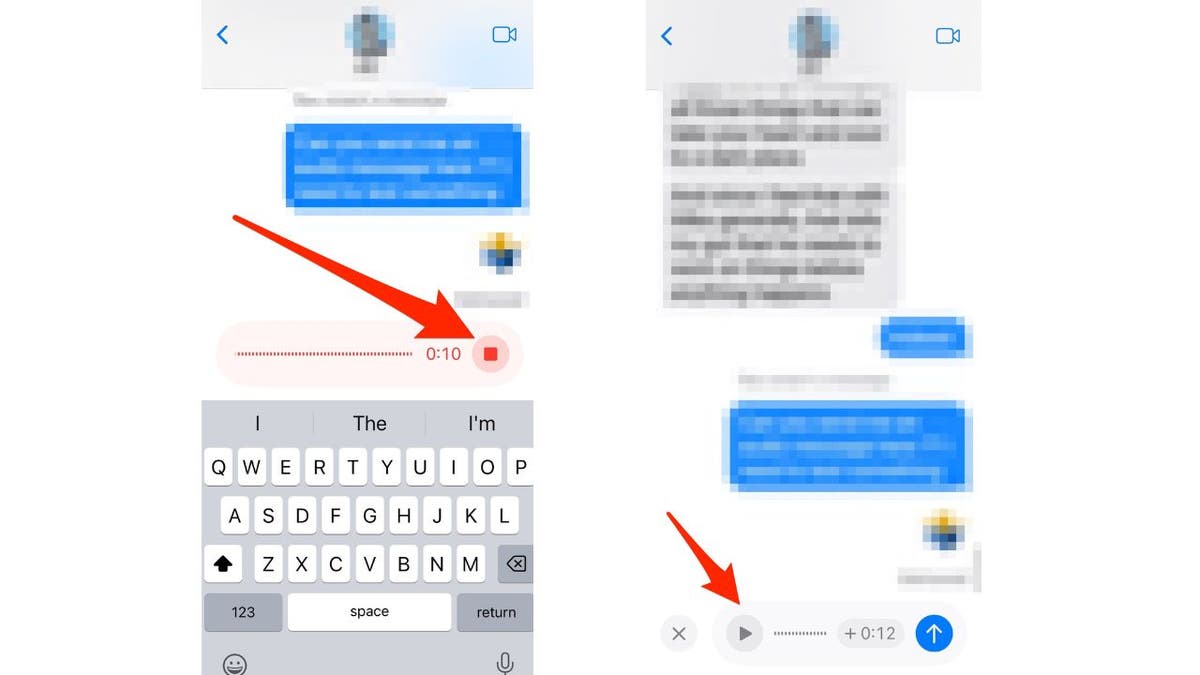 Then tap the blue arrow to send the audio message or tap the X on the left to cancel
UNFORGETTABLE TRICKS TO CONTROL YOUR IPHONE WITH VOICE COMMANDS, TOUCH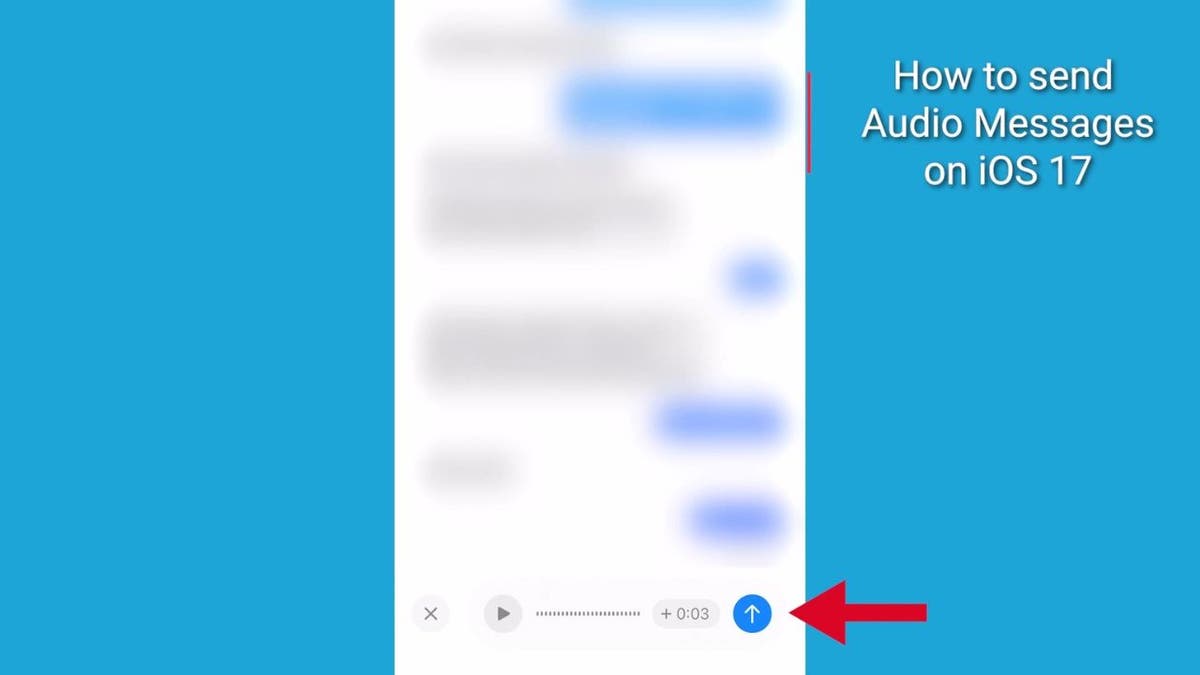 Tap Keep to save an incoming or outgoing audio message on your iPhone. Otherwise, the recording is deleted from the conversation, on your iPhone only, 2 minutes after you send or listen to it. Those receiving your audio message can play your recording any time after they receive it. To save it, they need to tap Keep within 2 minutes after listening to it.
HOW TO USE AI TO HELP YOU GET A BETTER JOB INSTEAD OF IT STEALING ONE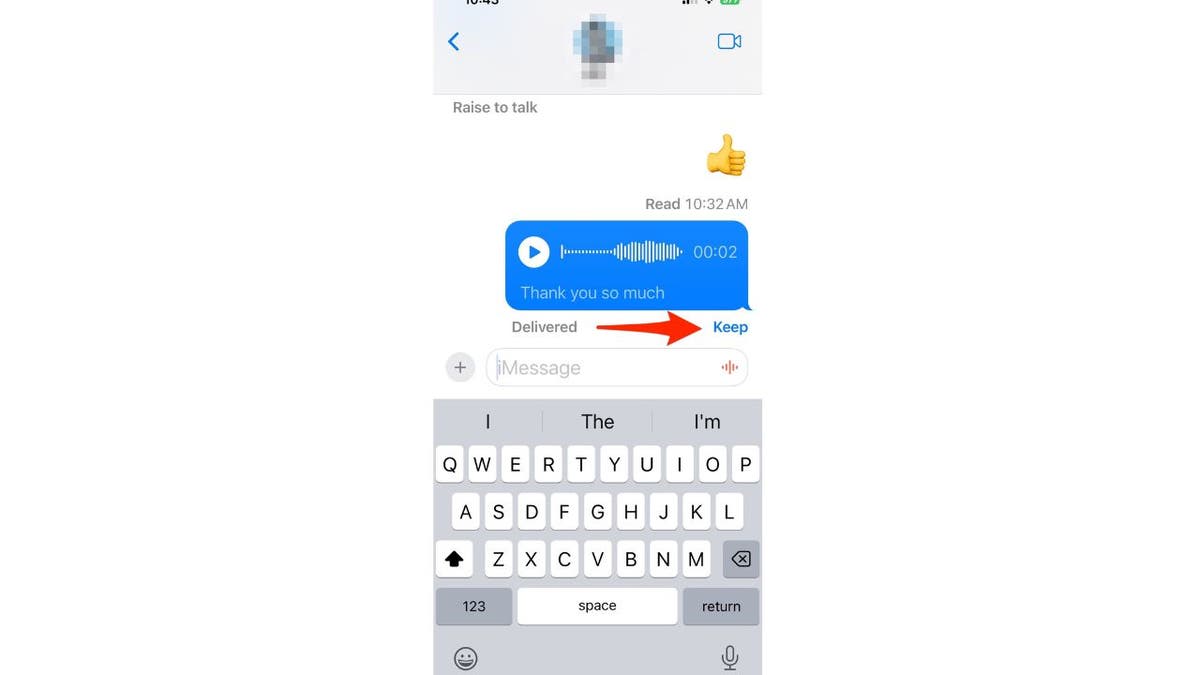 If you always want to keep audio messages, go to Settings > Messages > Scroll down and tap Expire (below Audio Messages), then tap Never
MORE: HIDDEN IPHONE SETTINGS TO CHANGE THE MOMENT YOU DOWNLOAD THE NEW IOS17 
Are your voice messages secure and private?
Many of you may be wondering if your voice messages are secure and private. Yes, Apple uses end-to-end encryption to protect all media sent through iMessage, including audio messages.
GET MORE OF MY TECH TIPS & EASY-TO-FOLLOW VIDEO TUTORIALS WITH THE FREE CYBERGUY NEWSLETTER – CLICK HERE
Kurt's key takeaways
Audio messages on your iPhone let you say more in less time, and you don't have to worry about typos or autocorrect. 
iOS 17 makes it very easy and convenient to send them. Just tap the plus button, then the audio button, and start talking. You can listen to your message before sending it or delete it if you change your mind. Also, you can rest assured that your voice messages are safe and secure with Apple's end-to-end encryption.
Get more of my iOS 17 tips here
Have an idea, comment, or suggestion? We get some of our smartest stories from people just like you. Let me know by clicking here.
For more of my tech tips and security alerts, subscribe to my free CyberGuy Report Newsletter by heading to Cyberguy.com/Newsletter
CLICK HERE TO GET THE FOX NEWS APP
Answers to the most asked CyberGuy questions:
Copyright 2023 CyberGuy.com. All rights reserved.