Florida Gov. Ron DeSantis tore into 2024 GOP rival Nikki Haley for "trying to be politically correct" amid the war in Israel, insisting he would not "import" Gazan refugees taught to "hate Jews." 
Speaking to NBC News Now, DeSantis responded to Haley's comments on CNN over the weekend when the former U.S. ambassador to the United Nations said, "There are so many of these people who want to be free from this terrorist rule. They want to be free from all of that. And America's always been sympathetic to the fact that you can separate civilians from terrorists. And that's what we have to do."
"But right now, we can never take our eyes off of the terrorists. I mean, what Hamas did was beyond thuggish, brutal and sick. What the Iranian regime is doing to help them is terrible," Haley added. 
"Nikki Haley would import people – that's been her position. I get that," DeSantis said of the prospect of bringing Palestinian refugees from Gaza to the United States. "I would not import." 
"But you also have to speak the truth, and the truth is in Gaza, it's a dysfunctional toxic society in part because they teach young people to hate Jews. That is endemic to their culture," DeSantis continued. "It doesn't mean that they're all members of Hamas, but what it does mean is that's not something you want to import into the United States." 
HALEY AND RAMASWAMY'S WAR OF WORDS HEATS UP WITH FRESH VOLLEYS OVER ISRAEL-HAMAS WAR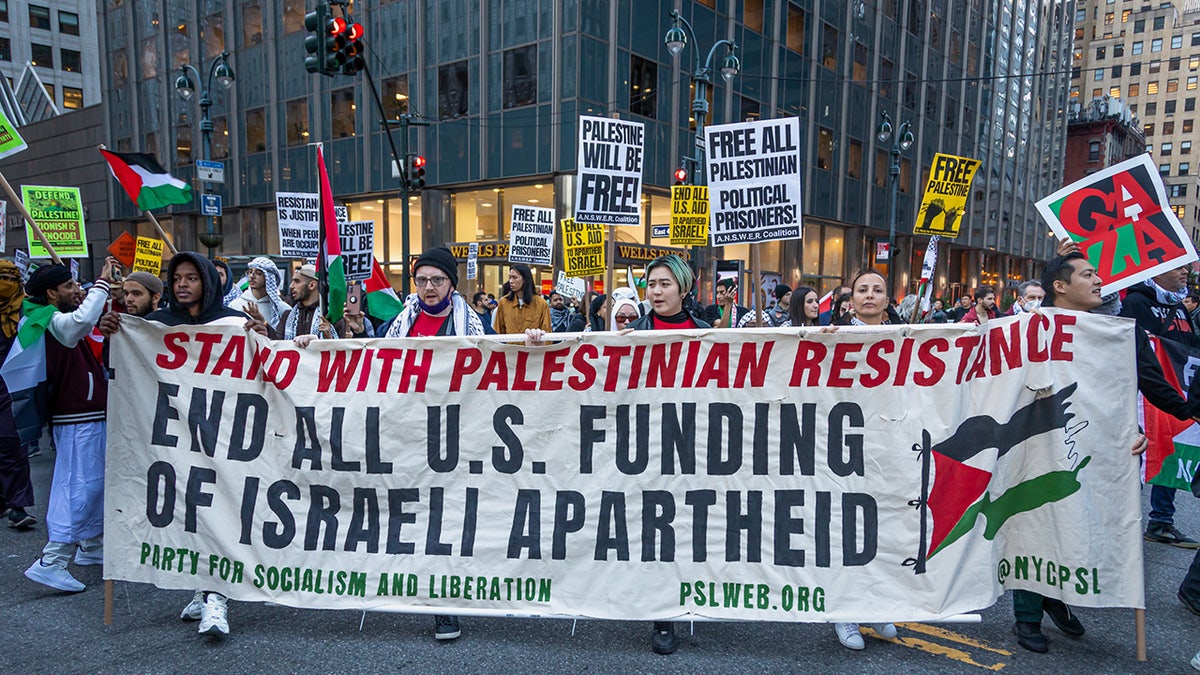 "I'm willing to speak the truth. She's trying to be politically correct," DeSantis said of Haley. "She's trying to please the media and people on the Left. I don't care about that. I'm going to speak the truth and let the chips fall where they may."
A spokesperson for Haley's campaign emphasized to Fox News that it has never been Haley's stance to "import" Gazan refugees to the United States. 
"Nikki Haley opposes the U.S. taking in Gazans. She thinks Hamas-supporting countries like Iran, Qatar, and Turkey should take any refugees," Haley's campaign spokesperson said. 
Haley's campaign also noted another portion of her interview on CNN when the former UN ambassador called out Arab countries for not taking in Palestinian refugees. 
"I dealt with this at the United Nations. You're going to hear all of those Arab countries vilify Israel for what's about to happen. You're going to hear all of them say, how dare you not do more for the Palestinian people? And you know what? We should care about the Palestinian citizens, especially the innocent ones, because they didn't ask for this," Haley told CNN host Jake Tapper. "But where are the Arab countries? Where are they? Where is Qatar? Where is Lebanon? Where is Jordan? Where is Egypt? Do you know we give Egypt over $1,000,000,000 a year? Why aren't they opening the gates? Why aren't they taking the Palestinians? You know why? Because they know they can't vet them, and they don't want Hamas in their neighborhood. So why would Israel want them in their neighborhood?"
"The Arab countries aren't doing anything to help the Palestinians because they don't trust who is right, who is good, who is evil, and they don't want it in their country. So they're going to come and blame America. They're going to come and blame Israel and don't fall for it because they have the ability to fix all of this if they wanted to," Haley added. 
DeSantis, speaking to NBC News, doubled down on why the U.S. should not take in Gazan refugees despite the growing humanitarian crisis.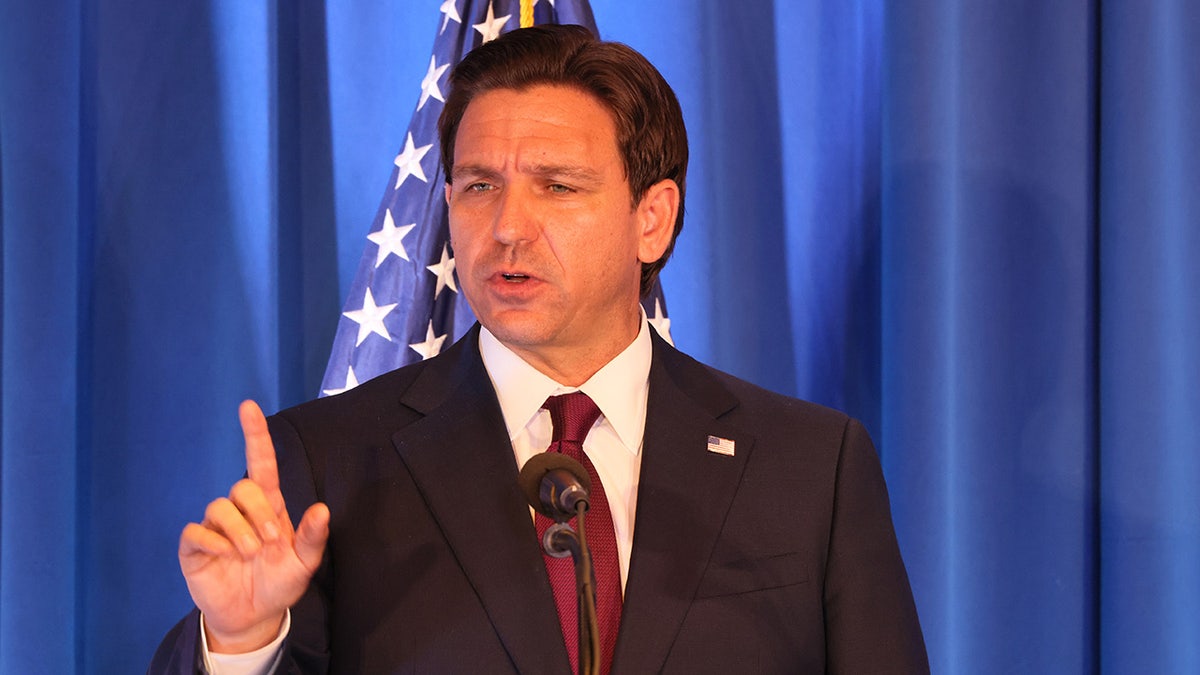 "It's not a question of whether they're all terrorists. In Gaza, they teach the kids to hate Jews," he said. "If you look at the textbooks, Israel is not on the map of the Middle East, and so this is embedded in the culture. I think it's a very toxic culture. I think that's part of the reason Gaza turned to Hamas." 
FLASHBACK: NIKKI HALEY WARNED UNITED NATIONS OF HAMAS THREAT TO ISRAEL, SOUGHT TO LABEL TERROR GROUP
"They elected Hamas. There's a lot of support for Hamas there. So that's a very toxic culture, and I worry about importing that to our country," DeSantis said. "And this was really bracing for me to watch. When the blood wasn't even dry off these Israeli citizens who were victimized by Hamas, you had people in our own country celebrating Hamas." 
DeSantis, who helped charter a plane that flew nearly 300 Americans stranded in Israel amid wartime flight cancelations to Florida over the weekend, addressed the pro-Palestinian demonstrations that erupted in major American cities after Hamas' surprise Oct. 7 attack on Israelis.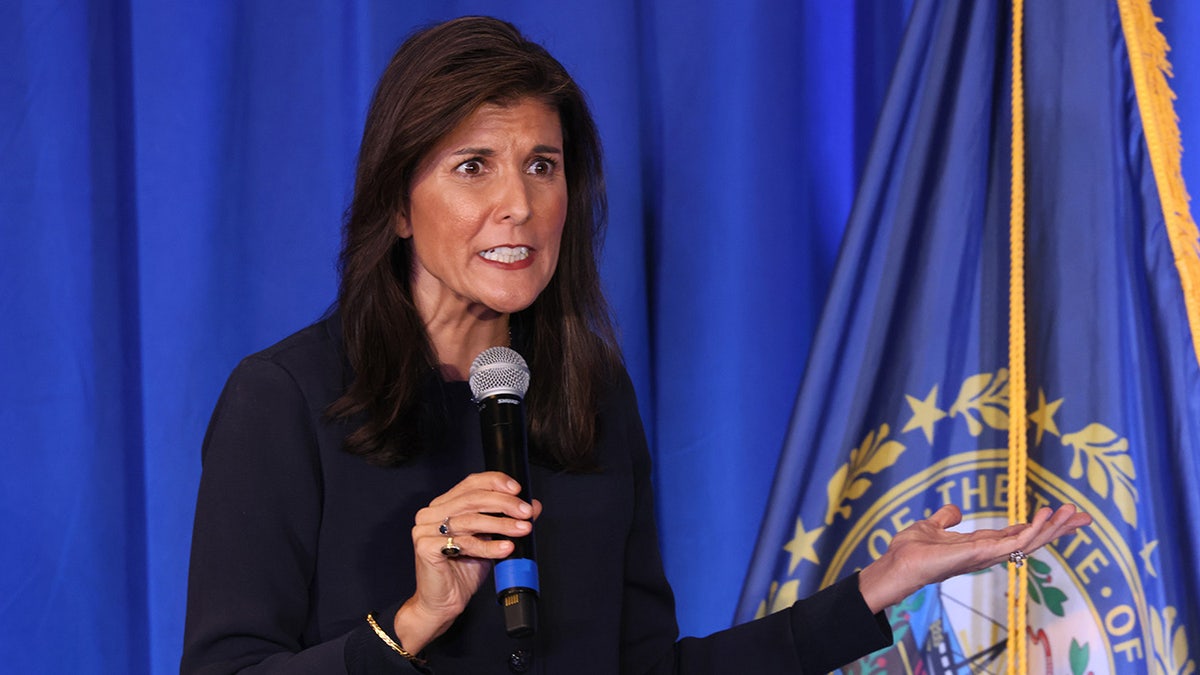 "You could have different views on Middle East politics. It's a free country. But to go out and celebrate them lopping off the heads of babies and doing what we're doing in some of our major cities, that was really, really bracing," DeSantis said. "And honestly, it brought me back to memories, one of the searing memories I have from Sept. 11, 2001, is almost the entire world came together to condemn what had happened and stand with America. The people that were cheering though, there were Palestinian Arabs cheering on the streets of the West Bank and Gaza." 
CLICK HERE TO GET THE FOX NEWS APP
The NBC correspondent contended the polling suggests most Gazans oppose Hamas rule, but DeSantis countered, "I don't think you're gonna find a lot of polling suggesting that they believe Israel has a right to exist as a Jewish state, and I don't think you would find a lot of pro-Jewish sentiment amongst the population because you'd be persona non grata there if you took that position." 
Fox News' Bryan Llenas contributed to this report.