NEWYou can now listen to Fox News articles!
For Hamas terrorists, it was not enough brutally to murder hundreds of innocent Israelis including children and babies in cold blood. Hamas also deliberately inundated social media with bloodthirsty terrorist videos, reminiscent of ISIS and al Qaeda. Hamas' objective is to terrorize its victims as well as their loved ones, who mourn their losses.  
But if there is one thing I learned at CIA, it's the importance of seeing the world through the eyes of our most sadistic adversaries. Hamas had another reason for graphically propagating their bloodthirsty terrorist acts of atrocity. As counterintuitive as it might appear at first glance, Hamas wanted to make it impossible for Israel not to mount a ground offensive in Gaza.  
Since Hamas gained control of Gaza in 2007, Israel has used a strategy, to which they often referred as "moving the lawn," that is responding to sporadic Hamas attacks with carefully planned and executed kinetic attacks of their own, aimed at Hamas terrorists, especially their leaders.  
KNIFE-WIELDING ATTACKER SHOUTS 'ALLAHU AKBAR' AND KILLS TEACHER IN FRENCH SCHOOL AMID HAMAS-ISRAEL WAR: REPORT
But Hamas' brazen attacks into southern Israel made it clear that strategy of deterrence is no longer viable. Israel has no choice but to ensure Hamas can never again plot future attacks from ungoverned space in Gaza.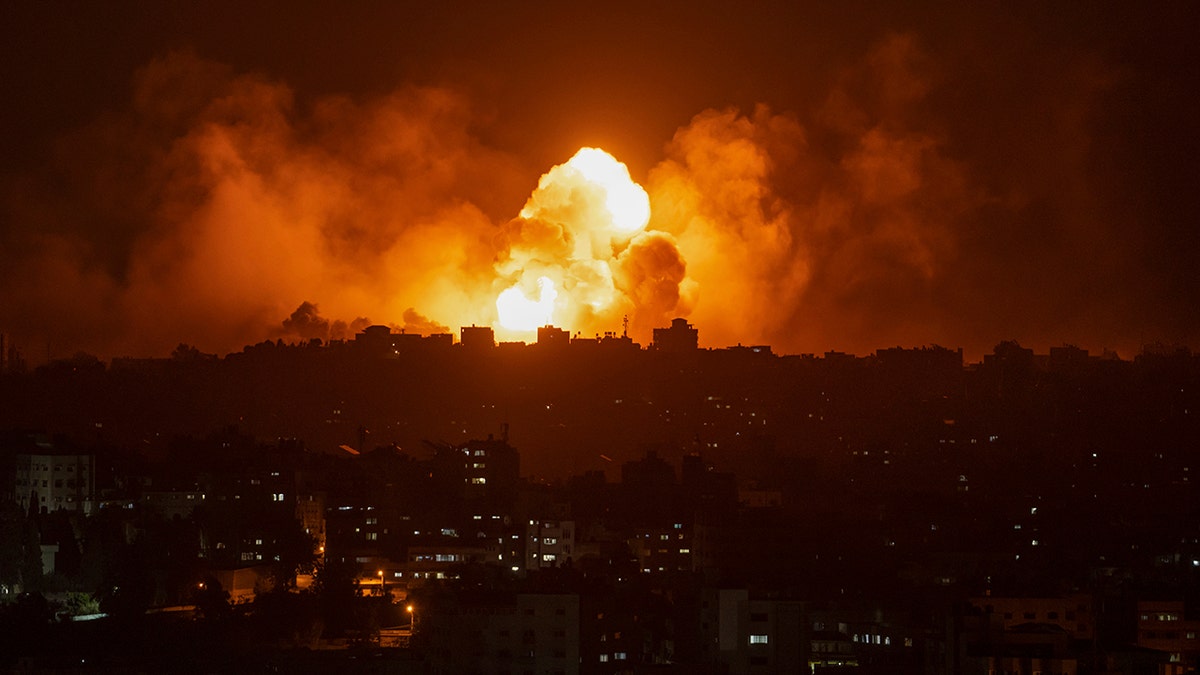 Hamas knows Israel will seek to deliver retribution to the Hamas terrorists who murdered innocent Israeli citizens. And that is exactly what Hamas wants.  
In Gaza's 140-square-mile enclave, thousands of Hamas military wing terrorists, security services, and police enjoy home field advantage. Hamas will not hesitate to use Palestinian civilians as human shields.  
For Hamas, the bloodier and more gruesome the conflict, the more fodder for its twisted public narrative, and an endgame, which makes it impossible for Sunni Arab states with sizable pro-Palestinian populations to support ongoing reconciliation with Israel.  
Israeli Intelligence is on the hook to prepare the order of battle. Key will be distinguishing among civilians, enemy combatants and hostages all while avoiding fratricidal friendly fire. For many of us who have not been to Gaza but served in Iraq, the battle for Fallujah is a frame of reference for the sort of bloody urban combat in which the Israeli Defense Forces will be engaged over the coming weeks and likely longer. 
Hamas wants to be the midwife for another generation of enmity between Jews and Arabs and to drive a wedge between the U.S. and especially Gulf Arab states.  
And so, while the IDF fulfills their sacred mission on the ground in Gaza, the U.S. has responsibilities of its own. 
First, the U.S. should enlist its allies around the world to own the truthful narrative. Israel is at war with brutal terrorists, no less barbaric than ISIS and al Qaeda. Israel will seek to limit civilian casualties as much as possible, but has not just a right but a duty to defend its population from Hamas. 
Second, the U.S. should engage with Israel on what a post-Hamas Gaza will look like. A critical component of counterinsurgency strategy, which I learned from my former boss at CIA David Petraeus when he was commander of multinational forces in Iraq, is to eliminate the irreconcilable terrorists while working with local partners to address legitimate grievances.  
It remains to be seen if anything like that in Gaza, possibly working with the Palestinian Authority, is even remotely possible. 
CLICK HERE FOR MORE FOX NEWS OPINION 
Third, the U.S. needs to continue to use its big stick to deter Iran, Syria and Hezbollah from taking the opportunity to open a second or third front against Israel.  
The debate over whether Iran specifically ordered the Hamas attack on Israel is a red herring. Iran has provided Hamas with millions of dollars, intelligence sharing on Israel, and technology used to build the missiles used to kill Israelis.  
Hamas wants to be the midwife for another generation of enmity between Jews and Arabs and to drive a wedge between the U.S. and especially Gulf Arab states.  
There is really only one question worth asking: Could Hamas have attacked Israel without such decades-long material support from its patron Iran?  
CLICK HERE TO GET THE FOX NEWS APP
Even while its focus for now is on Hamas, Iran, now a threshold nuclear state, demands our attention. The U.S. and Qatar decision to prevent Iran from tapping into previously frozen $6 billion as part of a hostage deal is a good first step.  
But the Biden administration will need to look at swiveling its entire Iran policy with reconsideration of Iran's massive intake of funds from oil exports.  
CLICK HERE TO READ MORE FROM DANIEL HOFFMAN