Two Venezuelan migrants attacked and injured a Texas National Guard member in El Paso, Texas, causing him to fall into razor wire, Texas authorities announced this week.
Texas Department of Public Safety said that the incident took place on Wednesday morning. The soldier said that while he was standing near the wire, a female migrant grabbed him by the neck. Then, a male migrant grabbed his leg, causing him to tumble into the wire, which authorities had set up to prevent illegal migrant crossings.
OFFICIALS APPREHEND TWO LEBANESE NATIONALS AT SOUTHERN BORDER, AMID TERROR CONCERNS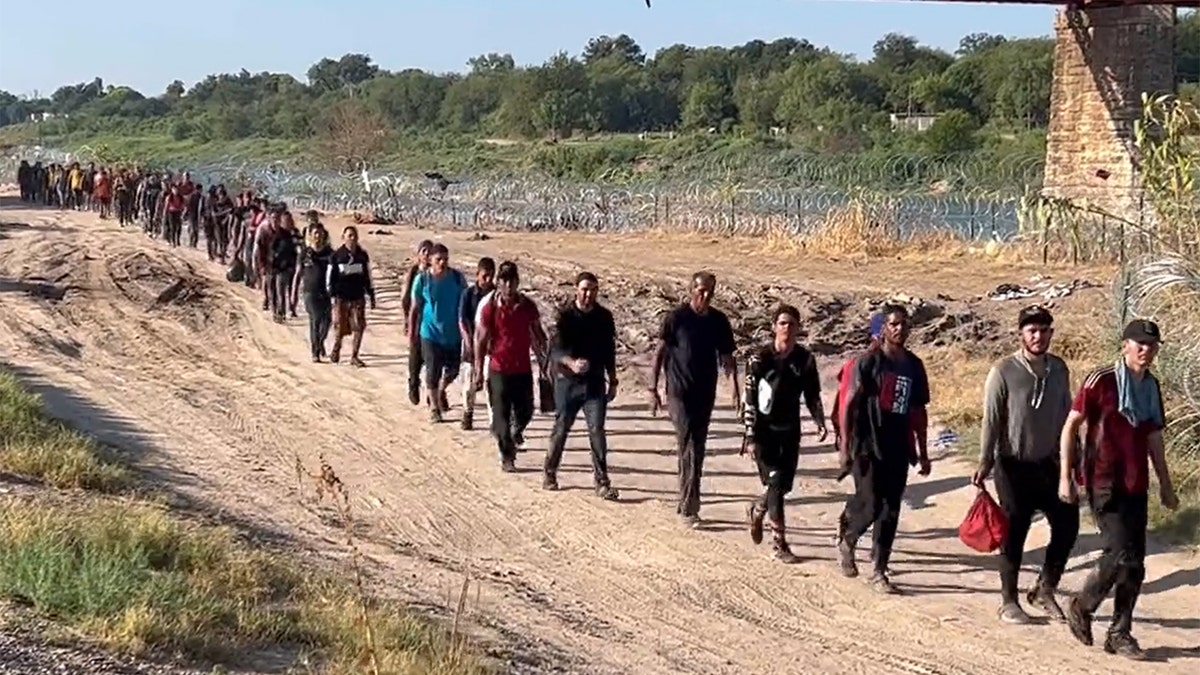 He was later assisted by troopers and soldiers who came to his aid. The migrants were identified as a 38-year-old Venezuelan woman and a 33-year-old Venezuelan man.
Both were charged with assault, but the woman was charged at large — meaning she was freed — because she was traveling with children. The man, meanwhile received a $3,500 bond.
Former Immigration and Customs Enforcement (ICE) field officer director John Fabbricatore was astonished by the decision to free the woman, which he said would mean she was given a notice to appear in immigration court like many other migrants released into the U.S.
THOUSANDS OF 'SPECIAL INTEREST ALIENS' FROM MIDDLE EAST COUNTRIES STOPPED AT SOUTHERN BORDER SINCE 2021: DATA
"She assaulted a soldier. If a citizen had done that the children would have been put in state custody and she would be in jail! This is a two-tiered justice system in which illegal aliens are benefiting," he said on X, formerly known as Twitter.
Texas has surged resources to the border, including the National Guard, as part of Operation Lone Star. This has also included building border barriers, including its own wall and a buoy barrier in the Rio Grande itself, which has been met with a legal challenge by the Biden administration.
MIGRANT NUMBERS HIT HIGHEST EVER RECORDED IN ONE MONTH: SOURCES
The U.S. has been dealing with historic numbers at the southern border. Sources recently told Fox News that there were over 260,000 migrant encounters in September, a new monthly record.
The Biden administration announced last month that it would be granting Temporary Protected Status (TPS) to approximately 470,000 Venezuelan nationals already in the country, which protects them from deportation and allows them to obtain work permits.
CLICK HERE TO GET THE FOX NEWS APP
This month, DHS announced that it had agreed with Venezuela to begin direct deportation flights of illegal immigrants to the socialist country.