NEWYou can now listen to Fox News articles!
I have been working in the news for almost 25 years. I have always dreamt of being a journalist and am one of the fortunate ones who do what they love most. And while I cannot imagine myself doing anything else, I have realized in past years what a huge toll it has on my life. 
The most disturbing thing I have seen, since the Hamas attacks of October 7, is too horrible to describe and share here. In the past week, I have seen the most awful things that can be done to people of all ages—babies, older women, young teens — scenes that I will never forget.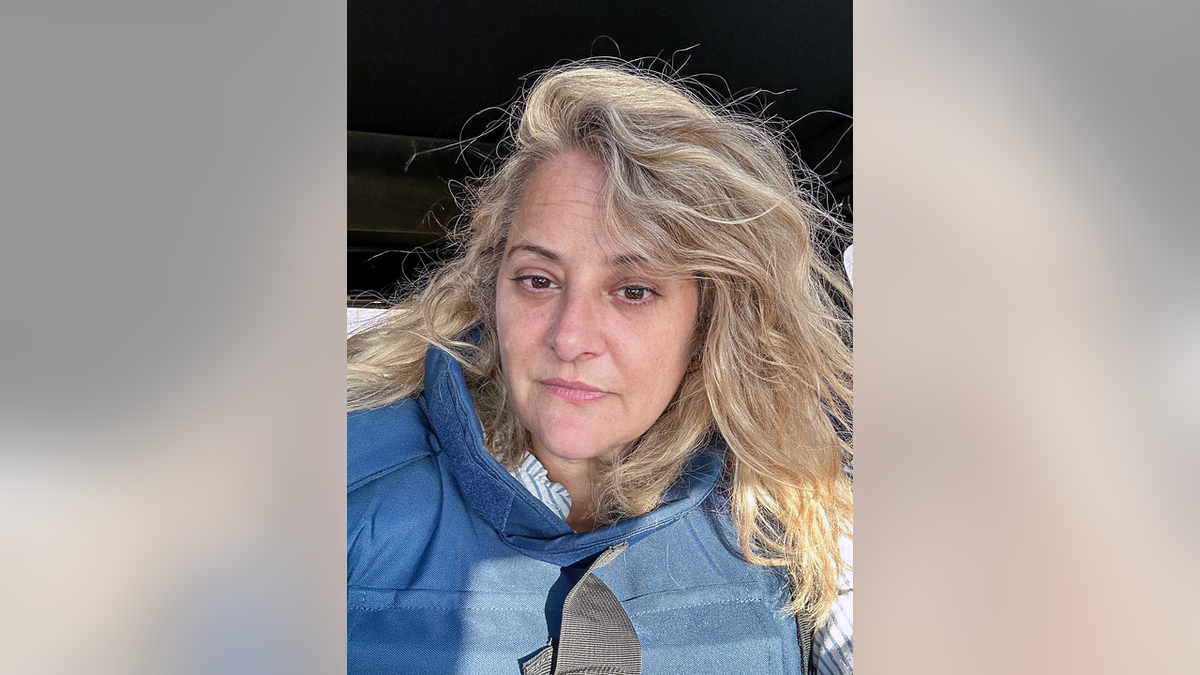 I have lost friends and colleagues in this round of terror attacks, too. Like most people in Israel since the attacks on Saturday morning, October 7, we either know someone who was murdered, kidnapped or currently fighting Hamas. This touches almost every household here.
The army's presence here in Israel during conflict times is familiar, and we work well with them and are able to bring the stories of the people here. 
ISRAELI SHELLING AT LEBANON BORDER KILLS REUTERS VIDEOGRAPHER AND INJURES JOURNALISTS
There are 70,000 living near the Israel-Gaza border area, and in less than 24 hours, more than 1,000 of them have been slaughtered. Families seeking shelters on a sunny Saturday morning were killed; in some places, they barricaded themselves for 10 to 16 hours with no electricity or water, with only the clothes they had. They heard the Hamas militants' footsteps and their conversations in their homes. Each story we hear is more unfathomable than the other, more disturbing.
The scene in Israel since the Hamas attacks is grim. Most of the towns and communities are empty. The streets are silent, shops are closed, and there are no people are walking around. There is a heavy army and police presence, and the smoke from the rockets and the airstrikes fills the air. 
In the communities that were closest to the border, the houses of Israelis living there have been torched, and there's no resemblance to the vibrant lifestyle that was there just a few days ago. 
I have covered many wars and conflicts here in Israel, but this is the hardest one I have encountered so far; I am at a loss for words to describe what I feel, and frankly, I haven't had the time to do so.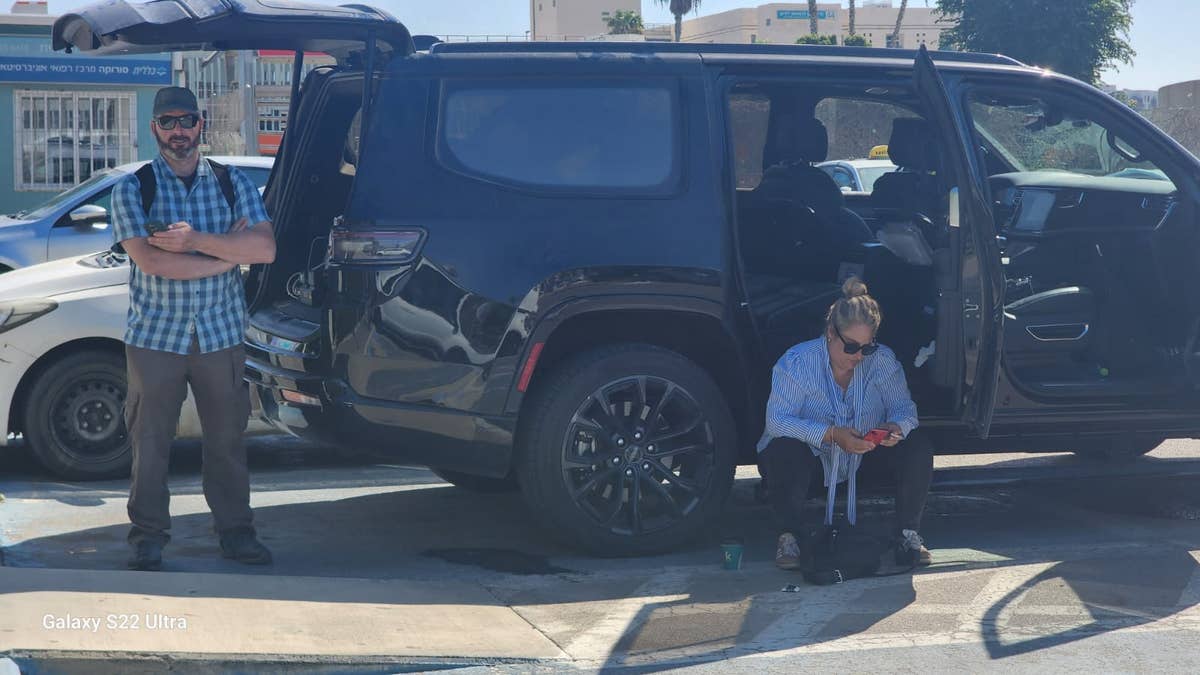 One of the most amazing things is that the people of Israel were shocked, but right after, they bounced back, organized blood drives and food deliveries, and opened their homes and hearts to people they have never met, so there's a little comfort in these humbling scenes.  
On October 10, around the globe, we observed World Mental Health Day. 
I have covered many wars and conflicts here in Israel, but this is the hardest one I have encountered so far; I am at a loss for words to describe what I feel, and frankly, I haven't had the time to do so.
It takes courage to admit your flaws and vulnerability. But as one of my favorite scholars and authors, Dr. Brené Brown from the University of Houston, says, when we are vulnerable, it's our greatest measure of courage.
TREY YINGST WALKS THROUGH ISRAELI HOME ATTACKED BY HAMAS: 'MOST HORRIFIC THING I HAVE EVER SEEN'
I have covered numerous terror attacks, nearly all that happened here in Israel and others across the globe. 
I lost my best friend to one 22 years ago, but it feels like that just happened. I've been near a few — the most recent one was less than a year ago. 
I have covered conflicts in 3 continents and lost two of my colleagues in Ukraine. 
I returned from Morocco a few weeks ago after covering the deadliest earthquake in over a century. 
Every moment of every assignment is etched into my skin and soul with an invisible scar.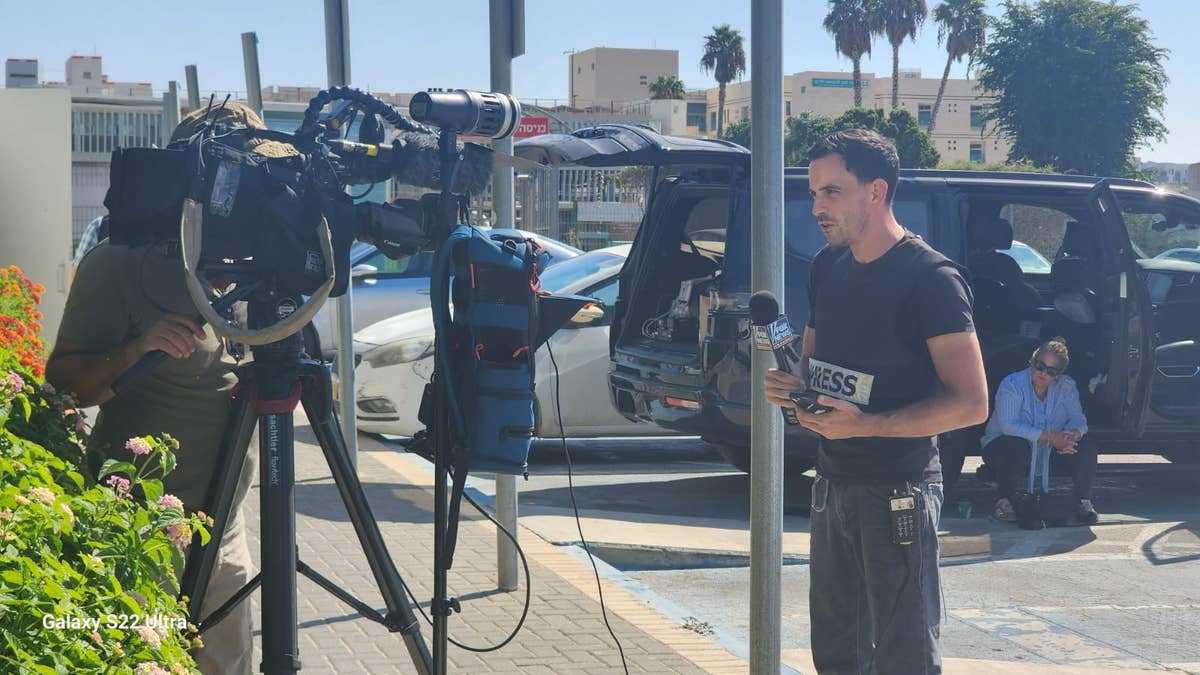 I am not alone. Like me, there are brave women and men, cameramen, producers, and correspondents who travel the world from one chaotic event to the other. 
We jump on a plane at a moment's notice to cover wars, natural disasters, terror attacks, mass shootings, and other events that expose us to violence and human suffering. 
AT LEAST 22 AMERICANS, OVER 1,200 ISRAELIS DEAD IN HAMAS WAR
We are there to talk to the victims and tell their stories. We meet them at the most horrific moments of their lives and approach them with great care, respect, responsibility, and awe. 
We are there for a limited time and then move on to our next assignments. But their faces and testimonies stay with us forever. 
We are comrades of the suffering and breaking news. Studies indicate that 92% of journalists experience at least four traumatic situations. 
Covering trauma, whether these are major international stories or events much closer to home, can also impact those who do the reporting. Like the police, the fire and medical services, military personnel, and rescue workers, journalists are professional first responders to crises and disasters. But we are often among the last of those groups to recognize the psychological implications.
Apart from the journalists in the field, there are those in the newsrooms — who may be subjected to vicarious trauma when repeatedly exposed to distressing images and experiences, even if they are not on the scene. 
When covering such events, we must act responsibly toward our viewers. We need to be aware of how our reporting might affect them. 
Many times, when we meet each other again in a different war zone or another place, we hug and carry on. We rarely talk about what we experience. 
CLICK HERE FOR MORE FOX NEWS OPINION
When I came back from Morocco, I mustered the courage to write a post on my social media accounts. 
After a short time, I got many messages from colleagues worldwide, some of whom I have never met. All of them admitted to experiencing similar challenges. Most of them didn't want to admit it publicly. 
We surround ourselves with armor, similar to the blue vests we wear in conflict zones, and we fear what others will think if we show we are vulnerable. 
It takes a huge toll, professionally, mentally, and physically on our lives. It impacts our close circles at home, work, and friends. 
Acknowledging feelings and choosing to talk about emotions is not a sign of weakness. On the contrary, this is an expression of resilience.
We need to talk about it, share, and stop fighting the shame and vulnerability surrounding this issue. We should be compassionate and kinder with ourselves, just as we are with the people we meet in the field. We must find a new way to change the narrative around mental health. 
CLICK HERE TO GET THE FOX NEWS APP
We should build better programs for journalists on coping during, after, and before such assignments. 
This is the only way to move forward from these moments of grief and to (re)build our emotional strength. And the only way to do it is together.