NEWYou can now listen to Fox News articles!
During my time on Capitol Hill running the hearings for Justice Brett Kavanaugh and a record number of federal appellate judges, I learned everything there is to know about contentious votes. I vocally opposed Kevin McCarthy's bid to become the speaker of the House. I long thought he wasn't tough enough on Big Tech, wouldn't fight hard enough for conservative causes, and that someone else should be leading Republicans in the Biden era.  
Speaker McCarthy won fair and square, over the course of 15 ballots. While his victory disappointed me, I respected him for fighting and doing what it took to win. No compromise is perfect during a period of divided government. 
Yet Republicans achieved significant victories in the debt ceiling fight, such as cutting discretionary spending by more than $100 billion. Other Republican leaders have talked about cutting spending — for decades. But McCarthy actually delivered. That wasn't easy, but I call a spade a spade.   
CRYSTAL CLEAR: FORECAST FOR POSSIBLE GOVERNMENT SHUTDOWN IS MURKY
The debt-ceiling fight was just the first battle over spending and other issues McCarthy will have to wage. The next battle is much more important: appropriations in the upcoming budget. This is when McCarthy must really prove himself.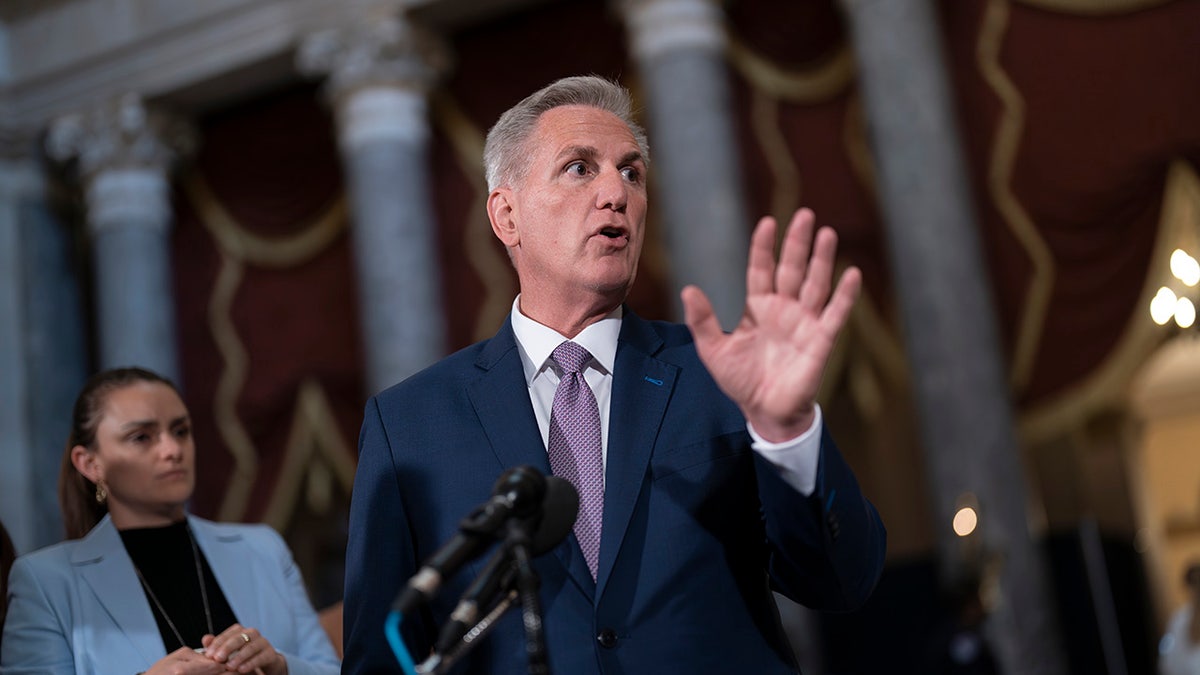 There are two overarching goals that House Republicans must achieve. First, they must use the appropriations process to cut spending to pre-COVID-19 levels. Second, they must also implement appropriations riders to end federal funding of weaponized justice against political opponents, open borders, racial division, gender chaos, and other Marxist policies.
House Republicans need to pass the appropriations bills their voters want. Biden can take them or leave them. The Constitution entrusts the House of Representatives with the power of the purse, and the people elected Republicans to lead. Let Biden and Senate Democrats shut down the government to protect highly destructive and unpopular left-wing policies if that's what they want.  
Shutting down the government is a completely different ballgame than defaulting on our debt, which we've never done. While Americans are not willing to destroy their 401(k) retirement savings in a debt-ceiling fight, they are certainly willing to put D.C. on a crash diet in an appropriations fight.  
Government spending has spiked to unsustainable levels after COVID-19. In fiscal years 2016, 2017 and 2018, the federal government spent an average of $4.73 trillion a year. In fiscal years 2020, 2021 and 2022, the federal government spent an average of $6.9 trillion a year. Supposed one-time pandemic spending hasn't gone away.  
This ballooning federal spending is directly contributing to runaway inflation and spiking interest rates, both of which greatly harm American families. It's also a way for Democrats to fund their allies and nonsense leftist pet projects.  
The billions on COVID-era school spending, for example, went to giving teachers union members bonuses, not helping students. Additionally, left-wing Nancy Pelosi riders that have existed on appropriations bills for the better part of the last decade must be removed in the upcoming McCarthy appropriations bill.  
You earn power by using power. There are no excuses for House Republicans to not use the power of the purse to crush the left's agenda at every level of government and every other sector of America — public or private — that takes any federal dollars.   
Conservatives are rightly concerned about our fiscal trajectory. But the goal of fiscal conservatives shouldn't simply be to limit spending. It should be to limit spending while using the federal dollars that are spent to advance conservative causes and crush leftism.  
President Joe Biden, Attorney General Merrick Garland, disgraced Special Counsel Jack Smith, Soros-funded Manhattan District Attorney Alvin Bragg, Democrat Fulton County District Attorney Fani Willis, and Democrat New York Attorney General Tish James are running an unprecedented lawfare and election-interference campaign to destroy former President Donald Trump.  
Because they fear Trump will beat Biden on November 5, 2024. And it's incredibly naive and dangerous to believe this Democrat lawfare will go away if Trump goes away. Trump is simply in their way. Just ask the pro-life Christians going to prison for protesting outside abortion clinics. Or the Loudoun County parents targeted by the FBI for raising concerns at school board meetings over gender chaos taught to their kids.  
So, it's time for House Republicans to defund the Democrat prosecutions by passing two appropriation riders, advocated by the Article III Project and championed by U.S. House Representative Andrew Clyde, R-Ga., to stop the Democrats' unprecedented election interference and Republic-ending lawfare:  
1. No federal funds may be used to prosecute, criminally or civilly, any major presidential candidate on or before November 5, 2024.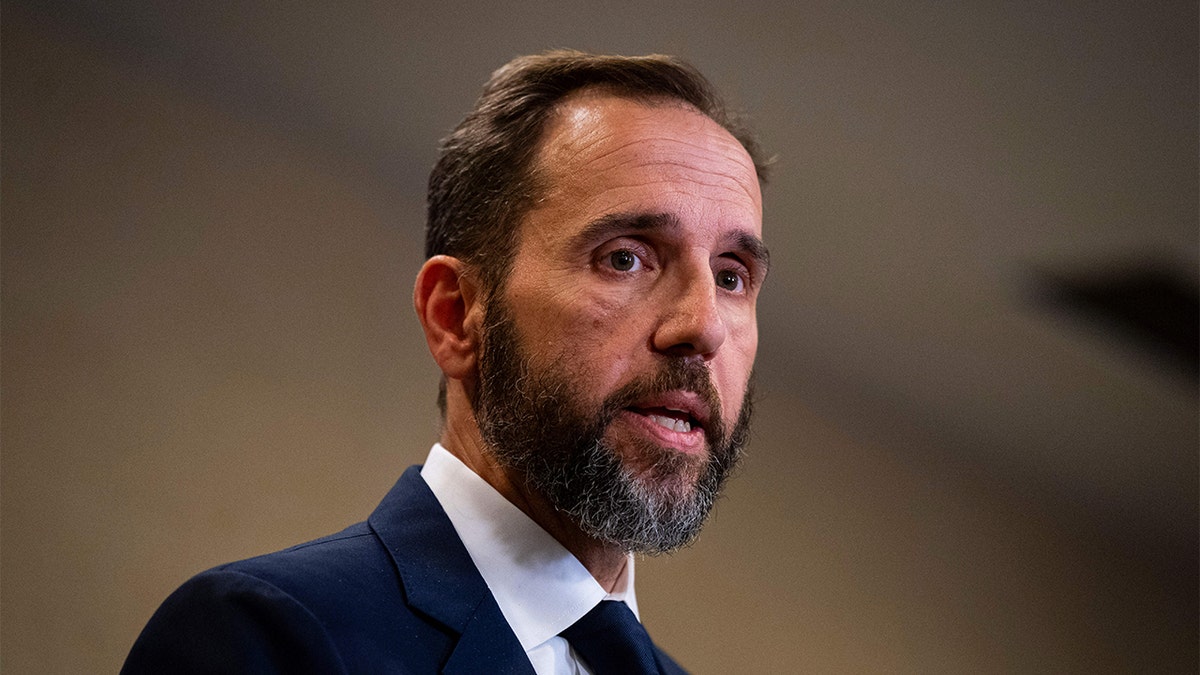 2. Any jurisdiction that prosecutes, criminally or civilly, any major presidential candidate on or before November 5, 2024, loses all federal funding.  
Let the American people — not Democrat plaintiffs' attorneys, prosecutors, judges, and juries in the dangerous, Democrat-run cities of D.C., New York, and Atlanta — decide the next presidential election.  
No federal funds should go to any government body, organization or contractor that intentionally discriminates based upon race (including race-based affirmative action), provides "gender-affirming care" (pills or surgeries) for minors or prisoners, employs illegal immigrants, allows them to vote, refuses to cooperate with federal immigration enforcement, censors political viewpoints, or implements COVID-19 vaccine mandates or lockdowns unless passed through new and explicit state legislative authorization.  
CLICK HERE FOR MORE FOX NEWS OPINION
Congress has already shown that it can fight back against left-wing pro-crime policies when it overturned D.C.'s insane crime bill.   
This ballooning federal spending is directly contributing to runaway inflation and spiking interest rates, both of which greatly harm American families. It's also a way for Democrats to fund their allies and nonsense leftist pet projects.  
House Republicans must continue and expand that fight. No federal funds should go toward any state or local government that reduces the headcount of armed police officers, has policies preventing the removal of homeless camps, or ends cash bail.   
Republicans must stand against chaos on our streets and in our cities. Black Americans trapped in dangerous, Democrat-run cities suffer the most from out-of-control crime. Safety and security have long been hallmarks of the conservative movement, and we must maintain that commitment to all Americans in every neighborhood.  
CLICK HERE TO GET THE FOX NEWS APP
Speaker McCarthy can cement his legacy as a bold conservative leader who proved the skeptics — including me — wrong. I'm confident he can secure these crucial wins for Republicans in the upcoming appropriations fight.   
Before McCarthy lies an opportunity to make a dent in America's debt crisis and roll back leftist policies that are contributing to our national decline. I hope McCarthy makes me regret ever opposing him.
Mike Davis is the founder and president of the Article III Project, which defends constitutionalist judges. As the former chief counsel for nominations to Senate Judiciary Chairman Chuck Grassley, R-Iowa, he served as the staff leader for Justice Brett Kavanaugh's Supreme Court confirmation. Davis served as a law clerk to Justice Neil Gorsuch, both on the 10th Circuit and Supreme Court.